Good afternoon Lawrence! There will be a mobile vaccination site at the Five Towns Community Center on Tuesday, May 25th from 3pm-6pm. Families of students ages 12 and up who would like to register for a Pfizer vaccine can do so at
https://apps2.health.ny.gov/doh2/applinks/cdmspr/2/counties?OpID=C22646C2303E0358E0530A6C7C15124A
Children less than 18 years of age must be accompanied by a parent / guardian or have consent and have proof of age. Second dose appointments will be at the Community Center on Tuesday, June 15th. Please also remember:     •    Please bring proof of eligibility to your appointment (identification showing date of birth)     •    You must be available for your second vaccine dose on Tuesday, June 15th     •    Please wear masks and short sleeves

IMPORTANT AP ANNOUNCEMENT If you are taking a digital exam you must complete the setup 1-3 days before the exam. Log off your chrome book and then log back in. Click on APPS in the bottom left hand corner and then Digital Exam 2020-21. Complete the set up and then you will get a message that says Ready to test. You must do this for each digital exam you take. Be sure to log into your exam 30 minutes before the start.

Dear Lawrence Families and Staff, We hear positive news about lowering restrictions and lower positivity rate. In Lawrence we will CONTINUE to wear our masks, aim for safe in person High School graduation and building moving up ceremonies while awaiting changes from the State for September. Our positive case count continues to be updated on Lawrence.org, most recently with a LMS on site case. Vaccinated individuals do not quarantine and non vaccinated adults and children are asked to be mindful at all times. Thank you Dr.Pedersen

Congratulations to Luke Kirchner, Senior Captain and two-way starter. Luke exemplifies everything that a STUDENT-ATHLETE should be! He is a model of hard work and perseverance on the field and in the classroom. As an athlete, Luke was named selected as a 2020-2021 Nassau County All-County football player. As a student, Luke was honored today as part of Nassau County's Golden 11. The top Eleven scholar athletes in all of Nassau County football are chosen every year by the National Football Foundation Hall of Fame. Congratulations Luke! You deserve it! Click on the link to view the complete article!
https://www.newsday.com/sports/high-school/football/philip-la-rosa-nff-kessenich-golden-eleven-award-1.50245983

Lawrence Music Tri-M music honor society recital showcased the depth and breadth of our talented student musicians. The entire music department staff have well prepared these amazing musicians. Performance is available on our channel through link posted.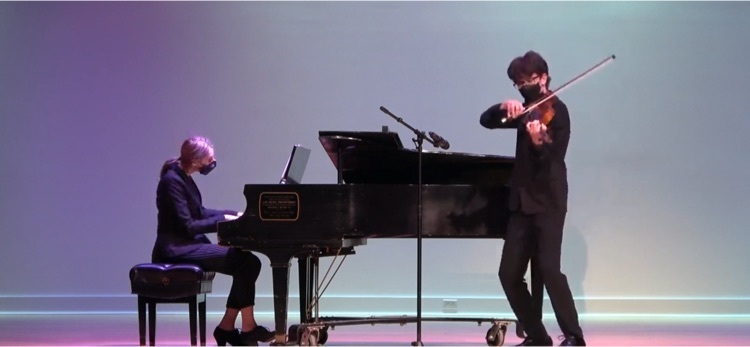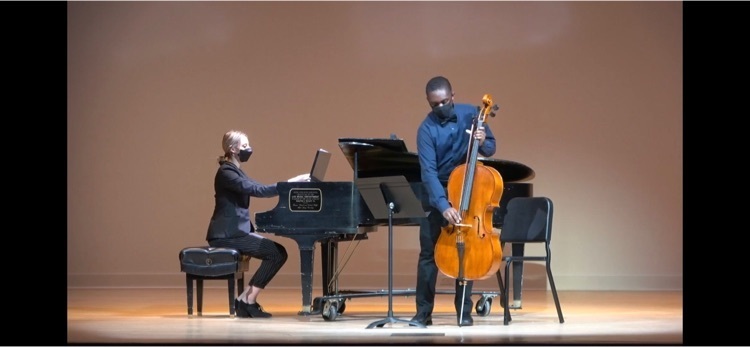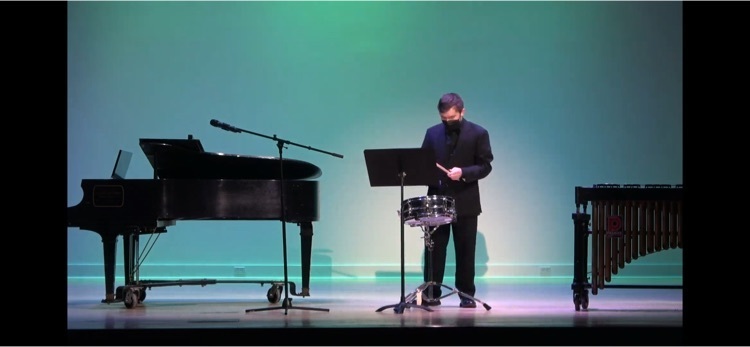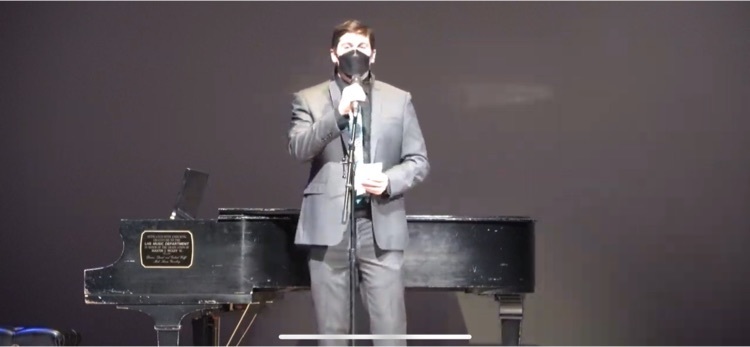 Lawrence Strong! Our first Mental Health Spirit week is culminating with Fitness Friday. Ms. La Torre ( Lawrence graduate and current prekindergarten teacher) is seen with her students celebrating the message of academic, mental and physical strength. Lawrence supports the WHOLE child!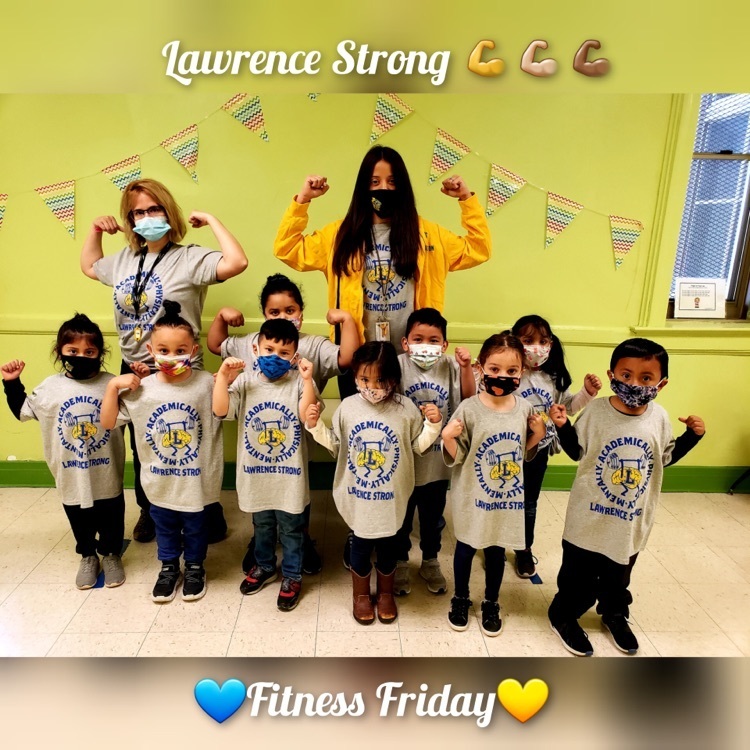 Save the date! Broadway Showcase -
https://youtu.be/twn9c5rXJNE
Date: Thursday, May 27th. 7:00 PM Title: Human Connection: What We've Gained. A Musical Theatre Revue The Music and Drama Department at Lawrence High School Proudly Presents: Human Connection: What We've Gained. This musical theatre revue covers topics such as social emotional intelligence, communication, loss, struggle, triumph, and many of the beautiful things that we have gained over the course of the last year.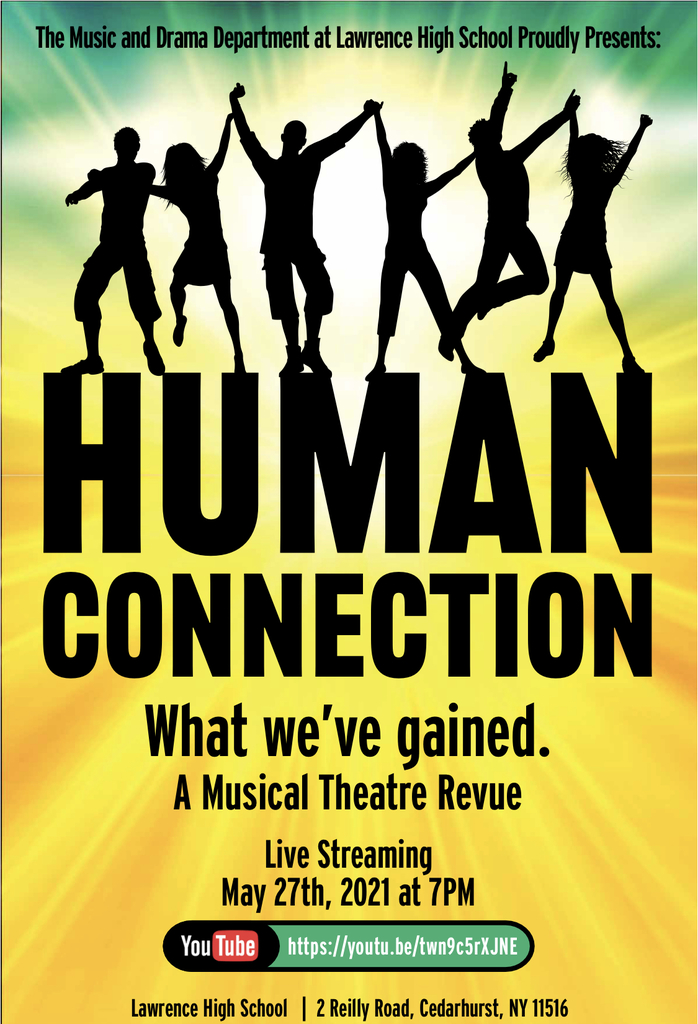 Good morning Lawrence families. This Thursday (April 22nd), Northwell Health will be at the Five Towns Community Center distributing Coronavirus vaccines to individuals 18 years & older. Appointments are required and can be made online at
https://northwellvaccine.force.com/s/?id=a1T4x000007TenCEAS


Good afternoon Lawrence families! We hope to see you and your students at 7PM on Google Meet for our Nutrition Night workshop with Izabella Levi focused on nutritious, balanced meals and building and maintaining a healthy lifestyle. Click this link at 7PM to join us:
https://us02web.zoom.us/j/2658418216?pwd=bmxJZDZIUnd5MFdZcThGVmdETS80QT09
Meeting ID: 265 841 8216 Passcode: 1234

Good afternoon Lawrence families! Tomorrow will be Nutrition Night for Kindergarten through 6th Grade! Parents and students are encouraged to attend a virtual workshop tomorrow, April 15th, at 7 PM with nutritionist Izabella Levi. Izabella will share information with families on nutritious, balanced meals, to help their children build and maintain a healthy lifestyle. This fun, interactive workshop emphasizes the importance of healthy eating. Click this link tomorrow at 7PM to join us:
https://us02web.zoom.us/j/2658418216?pwd=bmxJZDZIUnd5MFdZcThGVmdETS80QT09
Meeting ID: 265 841 8216 Passcode: 1234

Good afternoon Lawrence families! The current grant Lawrence received to provide Hotspots to families in need will be expiring after this year. We are in the process of applying for a new grant that will allow students and their families who do not have internet access at home to receive internet for free through AT&T through June 2022. The application can be completed tomorrow from 12-4PM at Lawrence Primary (#2) School by the gym doors. The application, and more information on the program, can also be found at
https://core-docs.s3.amazonaws.com/documents/asset/uploaded_file/1181806/AT_T_Application_Waiver.pdf

The LHS English Department asked students to write letters of gratitude to faculty and staff who have impacted them. They wrote and delivered over 350 letters!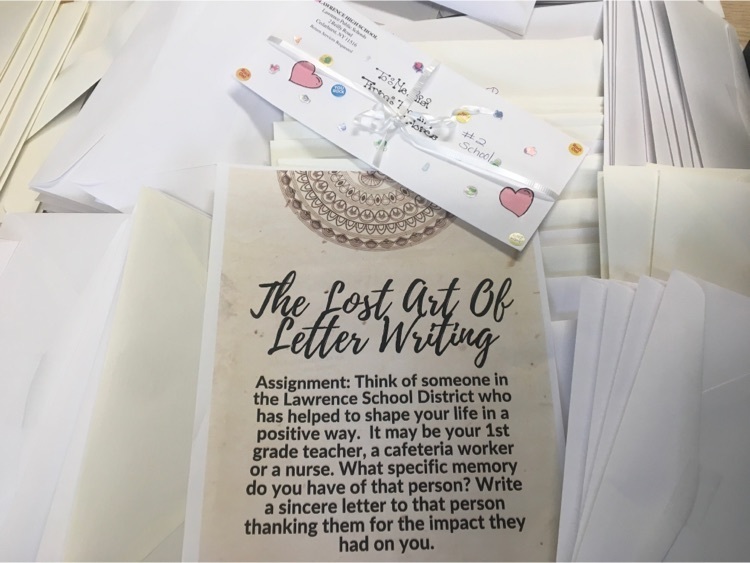 Beginning tomorrow, Wednesday March 17, the times for meal distribution at the Primary (#2) School will be 9 AM - 11:15 AM.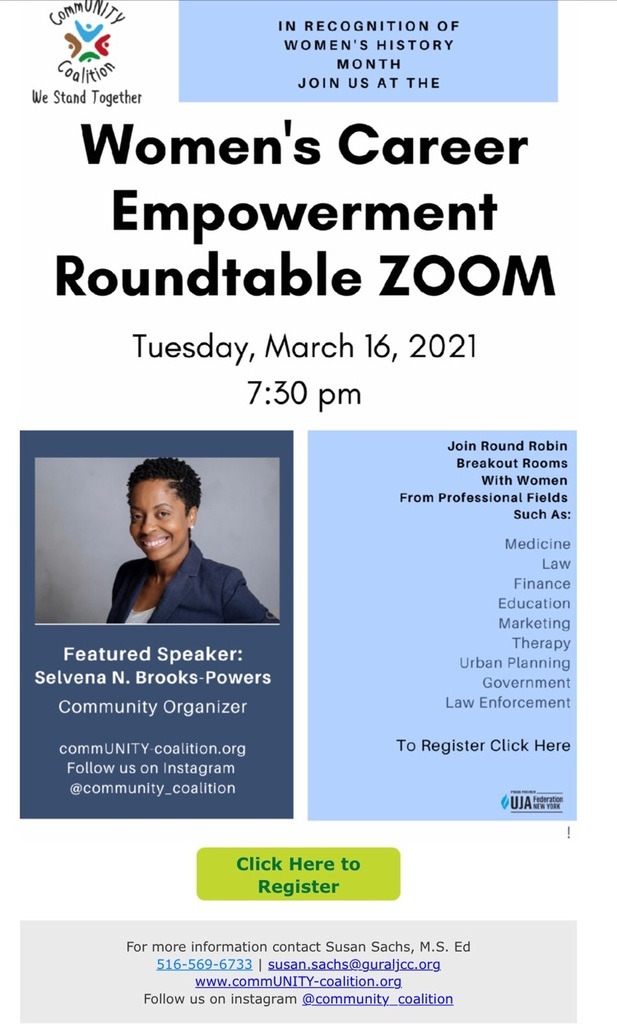 Congratulations to Xian Scott and the launch of Eclipse Generation. Read more about it @ liherald.com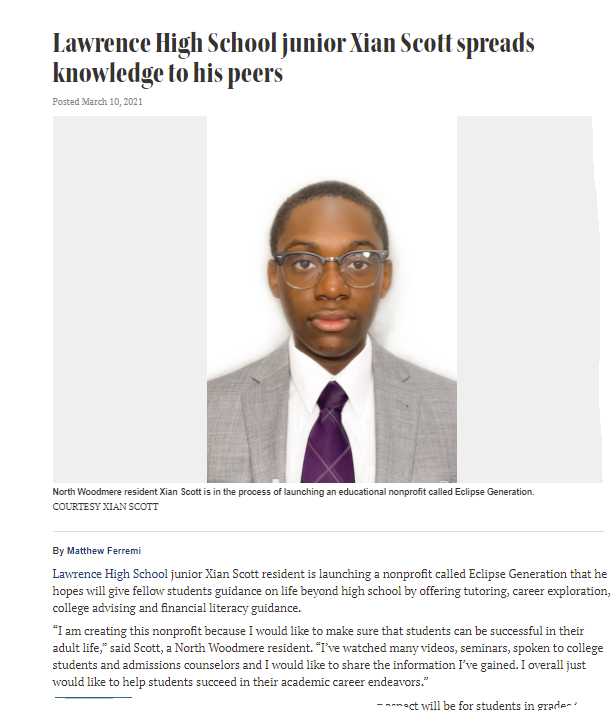 Lawrence High School DECA participated in the virtual State Career Conference. In addition to going 4 for 4 on advancing, all 4 of our students placed in the top 10 of the exam portion. Nader Daruvala and Luke Kirchner placed 4th overall in their Integrated Marketing Service plan. Xian Scott placed 5th overall in Professional Selling. Danielle Hance placed 5th overall in Hospitality & Tourism Professional Selling. DECA prepares emerging leaders and entrepreneurs in marketing, finance, hospitality and management in high schools and colleges around the globe.

It's Read Across America Day and nothing will stop us from sharing a good story with our learners! Read together, Talk together, and Play together as a family on this special day.