Hello Lawrence Families! Much to look forward to this time of year; including exciting school events! Take a look at some upcoming events and tips on how to stay warm this season! Information on the Holiday Break is included as well! Click the link to find out more!
https://www.smore.com/6u2thn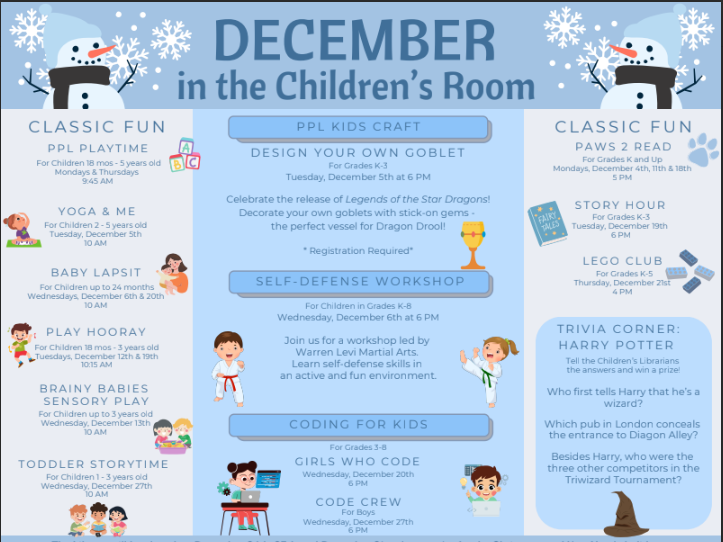 Happy Fall to our Lawrence Families! As we head into the cooler season, take a look at some fun events to get involved in, coming to Lawrence. Click here for more information:
https://www.smore.com/s4uq3
Good morning Lawrence families. We are experiencing phone outages related to a Nassau BOCES issue. If you try to call and receive no answer, please email the building at:
ecckindergarten@lawrence.org
We have all witnessed the horrific events in the Middle East. The Nassau County Police Department has been actively monitoring social media for any local threats. They are aware of online posts , NONE of which involve Nassau County, We thank the police department for keeping us informed. Dr. Pedersen
Lawrence Families, Northwell School Mental Health Team has sent links that might be helpful to you and your family as we see the horrific events occurring in Israel. Additionally, the Lawrence mental health and building teams are available to talk to you or your children. Please reach out to your school to connect with our support teams. Talking to Kids about Hate Crimes & Anti-Semitism final (nctsn.org) Talking with your children about islamophobia and hate-based violence.pdf (nctsn.org) Children and Racism (aacap.org) Dr. Pedersen
We support one another as we hear of the devastating attacks on Israel.
Attention Kindergarten Families! Lawrence Public Schools will be hosting a Salute to Service/Think Pink Breast Cancer Awareness football game on 10/28 at 2pm at Lawrence High School. There will be lots of service members from the community there running different activity booths for students, as well as the P.A.L. liaison. Join the fun!
Lawrence Families - Tomorrow during school hours ( 2:20 pm) there is a FEMA alert that is going to be sent to all cell phones. You may want to mention this to your children so they are not startled. We will also speak to them tomorrow . It's a nationwide test of the alert system. Thank you Dr. Pedersen
Good afternoon Kindergarten Families, Please be reminded of our Back to School Night on Wednesday, September 20 at 6 p.m. Thank you- Mrs. Graham
Good afternoon. Our last transportation open office hours for the summer will take place tomorrow, Wednesday, August 23 from 5 to 9 PM at the 195 Broadway Campus.
Good Afternoon Lawrence Families! As school gets closer, please see some tips and important information before we start the 2023-2024 year! We cannot wait to see all the smiling faces of students in September! Click the link to view!
https://www.smore.com/xkcte
Lawrence busing families - reminder - tomorrow from 5-9 PM at the 195 Broadway campus main entrance we will have transportation staff available to address any issues with your children's bus pass. Please understand that requests for bus stop changes cannot be addressed immediately.
Attention Incoming Kindergarten Parents and Families! We are looking forward to greeting each of our new Kindergarten students and families on Kindergarten Phase In Day on September 5th! Please check out the flyer at the link below for more information about Phase In Day. Flyer is in English and Spanish (Page 2.).
https://drive.google.com/file/d/1esW9iA0v2Ari43FQnKkLoiN55a12oTxN/view?usp=sharing
See you all there!
Hello Lawrence Families! Bus passes for eligible students have been mailed. Please check the passes to make sure student's name, grade, and school are correct. We are holding Open Office Hours on Tuesday, August 15 from 5-9 PM at the Broadway Campus (195 Broadway, Lawrence ) to provide additional access for transportation questions. Please know we will address any errors as quickly as possible.