LAWRENCE, NEW YORK (DECEMBER 2022)—Lawrence High School's English class visited the Holocaust Memorial and Tolerance Center in Glen Cove after reading Night by Elie Wiesel in honor of International Holocaust Remembrance Day next month.
"Educating our students about the Holocaust gives them insight into the dangers of discrimination and prejudice," said Dr. Jennifer Lagnado-Papp, Principal of Lawrence High School. "Remembering and talking about the Holocaust is a vital way to commemorate the six million victims. This field trip was a great opportunity for our students to develop awareness and knowledge about the past and about genocide."
Lawrence High School students in Melanie Ratnoff and Diana Rabanal's English class were given a tour of the museum and were given an opportunity to hear a real survivor's story from his son, Bernie Furshpan.
For more information about the Lawrence Union Free School District and the latest District news please visit www.lawrence.org. #LawrenceSTRONG
###
Photo 1: Holocaust Memorial and Tolerance Center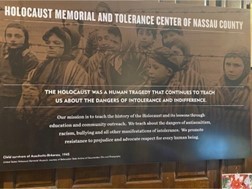 Photo 2: Lawrence High School students with Diana Rabanal, sitting far left, Melanie Ratnoff, standing left, Mr. Schiavo, Lawrence High School Principal, far right