MISSION STATEMENT
The mission of the Lawrence Public Schools, a unifying force at the heart of a cultural mosaic, is to ensure all learners reach their highest individual potential, through an academically rigorous educational system that inspires life-long learning; focuses on creative, student-centered teaching and learning; and enables all to possess the confidence and abilities to meet life's challenges.
---
APRIL 1ST Referendum 8:00 AM – 9:00 PM
VOTING LOCATIONS:
Lawrence Middle School
Lawrence High School
Number Two School
Atlantic Beach Village Hall
PROPOSITION NO.1 Capital Expenditure – Authorizes the use of funds from the Capital Improvement Fund toward school building renovations.
PROPOSITION NO.2 Building Renovation Capital Reserve Fund – Establishes $5M Capital Improvement Fund comprised of proceeds from the sale of Number Six School, State Aid & State Funds.
BOTH PROPOSITIONS ARE UNANIMOUSLY SUPPORTED BY
THE BOARD OF EDUCATION
IMPROVEMENTS TO OUR SCHOOL BUILDINGS
New Art Suite for Elementary & Middle School

New Music Suite for Elementary & Middle School

New Dance Studio for Elementary & Middle School

New Technology Room for Elementary & Middle School

New Playground for Elementary & Middle School

New Office Spaces for Elementary, Middle & High School

New Central Office Space at Lawrence High School

New Transportation Office with Easy Access for the Public

New Air Conditioning for High School Auditorium

New Air Conditioning for High School Cafeteria

Renovations to many Middle School & Elementary Classrooms

Additional upgrades and repairs from the District Five Year Plan

---
UNIFORMS
---
| | | |
| --- | --- | --- |
| Champions of Science Video | | Life Rhythms, The Journey Continues |
| --- | | --- |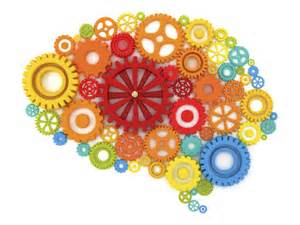 LHS Student Research Achievements
Congratulations to Lawrence's "Magnificant Seven" behavioral science researchers, accepted to present their original research on Friday and Saturday, May 22nd and 23rd at the Association for Psychological Science convention in New York City. This is undoubtably the single most impressive showing ever by high school behavioral researchers at a scholarly symposium open to adults. Eight Lawrence seniors submitted their work to blind judging by professors expert in their specific subfield of psychology. Seven were judged superior to the work of dozens of upper level undergraduates, even graduate students from all over the nation and the world. A special acknowledgement and congratulations to their Advisor Dr. Stephen Sullivan.
Kudos to: Jessica Beyer, Kelly Broshears, Briana Curra, Victoria DiCeglio, Cheong Mi Hwang, Jennifer Kendal and Joseph Padilla
---
| | |
| --- | --- |
| | TEAM = Together Everyone Achieves More |
Teamwork is the fuel that allows common people to attain uncommon results.
-Andrew Carnegie

Coming together is a beginning. Keeping together is progress. Working together is success.
-Henry Ford

Examples of effective teamwork are found in all types of environments – sports, military, business, and education. In Lawrence, teamwork is an integral part of our Champion's Mindset. At the heart of a high performing team is a heightened level of cooperative learning that promotes an exchange of relevant information and ideas.
In the classroom, cooperative learning requires a different approach to planning as compared to other forms of instruction such as presentation teaching or direct instruction. The roles for both the teacher and students are also different. In cooperative learning, teachers spend considerable time in preparing and gathering learning materials and creating cooperative learning environments. Students are expected to play active rather than passive roles.
There is no single recipe for a successful cooperative learning lesson. Planning is based on the particular learning objective at hand. Ideally, cooperative learning is part of standard instructional practice and has a dominant role in every lesson. Working together is success!
Gary Schall, School Superintendent
---
Alumni of the Month
Steven Kessler was born in North Massapequa in 1959 and moved to Cedarhurst when he was six years old. He loved growing up in the Five Towns and has many great memories. This is where he met so many great friends and also found his love for sports while learning so much from the many coaches that guided him along the way. He was Captain of the Junior High School and High School Soccer Team and played on the Baseball Team. In his senior year, he won Best Athlete of the Year and was selected to play on the All-Shore Soccer Team. He was inspired and motivated by his coaches - Mr. Wolf, Mr. Farrell and Mr. Conte. Steven went on to play soccer and baseball at the University of Bridgeport, and played soccer internationally representing the United States from 1979-1981 in Mexico, Venezuela and Israel.
After graduating in 1981 with a Communications and Marketing degree, Steven entered the consumer products industry as a territory manager for a wine company in Texas and has been in the CPG (consumer packaged goods) industry ever since climbing the sale management ranks to executive level positions along the way. In 1996 he became VP of Sales for a very large all natural vitamin company and that is where he became passionately dedicated to the natural products movement. Four years later Steven became President of Iceland Spring, an imported bottled water company based in Iceland. It was there that he learned about the mechanics of the beverage industry.
Shortly after a 2 year stint with Iceland Spring, Steven started Steaz (www.steaz.com) and now Steaz is the leading brand of organic and fair trade certified green tea based beverages in retail stores today. His leading product, Iced Green Tea is the #1 ranked brand in the market and his Energy drinks are also the #1 ranked organic energy drink available. Steaz is a great tasting beverage made from the highest quality ingredients in the world however, being that it is also fair trade certified, Steaz is even more a brand with a purpose than just a great tasting all natural beverage.
Steven married Randi Katz who also graduated from LHS and together they have a 23 years old son and 19 year old daughter. He is very proud to say whenever asked "where are you from", that he is from the Five Towns and graduated from Lawrence High School.
You can read more about Lawrence Alumni Steven Kessler by clicking on this link to the Huffington Post.
---
The Lawrence Public Schools Academic Initiatives
Data Driven Instruction
Social Emotional Learning
Response to Intervention
Common Core Standards
For More Information: District Academic Plan