MISSION STATEMENT
The mission of the Lawrence Public Schools, a unifying force at the heart of a cultural mosaic, is to ensure all learners reach their highest individual potential, through an academically rigorous educational system that inspires life-long learning; focuses on creative, student-centered teaching and learning; and enables all to possess the confidence and abilities to meet life's challenges.
---
The Light that Shines in Lawrence

Commencement Speech, June 2015

By: Gary Schall, Superintendent
Tonight we celebrate the completion of a joyous journey on a road filled with achievement and shared experiences. We are part of a tradition that dates back 121 years, to the founding of the Lawrence Public Schools in 1891. We are Lawrence Family, united by this journey together.
In any journey, stepping into the future takes courage as we step out of our comfort zone where we feel most at home. When friends become family, when classmates become brothers and sisters- school becomes that home. When stepping through the classroom door lifts our spirits- our school becomes our home. When victories are celebrated, challenges shared; when futures are shaped by educators who care; when scholastic achievements become the milestones of our lives-school becomes home. Lawrence, where pride, diversity, and tradition flourish. A home like no other, ours is the most diverse on Long Island.
In a nation and in a world more divisive than ever, the unity of the Lawrence community is a beacon of light for all to see. We stand witness, to a nation disappointed by the lack of progress since the civil rights movement. We stand witness to a nation saddened by a prevalence of disrespect and injustice. We stand witness to racial and ethnic profiling taking place every day in cities from coast to coast. Yet in Lawrence, diversity did not divide us. It distinguished us. We stand uplifted. Diversity has become our strength and our greatest asset.
Graduates, you have embraced your differences by treating each other with compassion. All measured by the spirit and passion in your hearts and in your souls. Compassion, from the Latin roots meaning to love together. Compassion, an emotion that inspires our desire to help others before tending to our own pressing needs. Compassion, an intellectual process that motivates us to take action based on justice, equality, and sound judgment. In ethical terms, passed down through the ages, the principle of compassion is embodied in the Golden Rule: Do unto others as you would have others do unto you.
Graduates, each of you have an important purpose in life, a unique, gift or special talent that when used in service to others makes your spirit shine. You are the light that shines in Lawrence. Go forward and light the way for those who have difficulty finding the right path. Go forward, and on your own journey, light the way in pursuit of your hopes and dreams, and may all of your dreams come true.
---
School Uniforms
After receiving an overwhelming response from our parent surveys, Lawrence has elected to use uniforms in our schools from kindergarten to Eighth grade.
The uniforms will be:
Early Childhood Center at #4, kindergarten, and Primary School at #2, first and second grade, will wear uniform shirts or shirts with school graphics.
Elementary School at the Broadway Campus, grades 3,4 and 5, will wear yellow or gold collared three button long or short sleeve polo shirts with navy bottoms (options of skort, Bermuda shorts, capri or pants).
Middle School at the Broadway Campus, grades 6,7,and 8 will wear light blue tops with navy bottoms (options of skort, Bermuda shorts, capri or pants) optional of purchases from school store to enhance (i.e. vest, sweater).
These items are available through local merchants (Target, JCPenney, Walmart). Additionally, a vendor will be visiting the 195 Broadway Campus to make ordering more convenient for our families.

Click below to view an informational PowerPoint.
UNIFORM GUIDELINES
New York State Education Regulations prohibit a school district from penalizing or taking disciplinary action against any student for not wearing a school uniform. Based on overwhelming parent support the Lawrence Public Schools encourages students in grades PreK-8 to wear uniforms.
---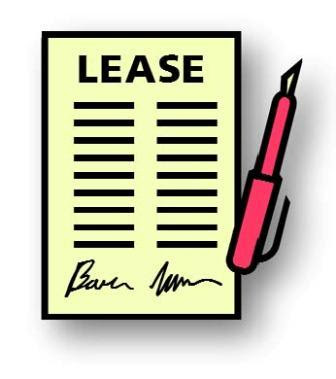 For Number Five School, the Board of Education has approved a short-term one year lease, with a one year only option to renew, for the Shulamith School for Girls. As a triple net lease, Shulamith is responsible for all building expenses, thus generating an immediate net revenue of $500K for the first year, and another $500K if the option is taken to renew in the second year. In addition, the District will realize a savings of approximately $800K in operating expenses.
It is important to note that in less than seven months, the District has announced its plan to re-structure and put into place a short-term lease arrangement that generates significant revenue and savings, but more importantly provides us with resources required to maintain outstanding programs for our children. This reflects outstanding fiscal management! In addition, this short-term lease provides us with the time needed to find a school, organization, or institution that will not only lease the building, but will partner with us to provide an appropriate setting for our students with the greatest needs.
---
SUPERINTENDENT'S EMPLOYEES OF THE MONTH
For their years of service and dedication to the Lawrence Public Schools, we gratefully acknowledge the following staff members who will be retiring at the end of the school year:
Francesco Alfaro
Carroll Belt
Georgia Bitterman
Patricia Boland
Margaret Capobianco
Antonio Catalano
Alicia Dunn
Evelyn Hattem
Linda Klayman
Liliane Muhlbauer
Catherine Pantano
Karen Posner
Ellen Shurgan
Daniel Smalley
Linda Soule
Maryjane Tully
Kathleen Vaughn
Robin Wynn