Superintendent, Gary Schall
Deputy Superintendent, Dr. Ann Pedersen
---
FOUR WALLS FOR TOMORROW
Our race with time is never more evident than in December, having only 17 days of instruction. With calendar alerts, to do lists, lesson plans, and units of study we are forever planning to take advantage of every moment both professionally and personally. Our lesson plans and timelines enable us to reach instructional goals and calculate student outcomes. At the same time we balance our lives with plans and timelines for ourselves and our families. As educators we are great planners with an ability to chart all the steps required for students to reach their goals. We are like fortune tellers or wizards with the power to predict the future for our students. Having 2017 on the horizon we are reminded of goals we set each year for ourselves and the ability to forecast our own futures as well.
As educators we are life-long learners, trained in the process of thinking about and organizing the activities required to achieve a desired goal. Teaching and learning is a complex activity that involves careful preparation and planning objectives and activities on an hourly, daily, and weekly basis. In addition, long-term planning ensures coverage of curriculum across a marking period, semester, and year. Further, effective educators demonstrate high expectations and select strategies to propel learning. Beyond planning and preparation of materials, effective organizing for instruction also involves the development of a conscious orientation toward learning as the central focus.
Over the years, I have observed that the children of teachers become the best students in school. This is because as educators we plan for our own children at home as we do our children at school. There is a quote:
School is a building with four walls that has tomorrow in it.

I will add that the same holds true for the home.
Wishing you successful planning today for a successful tomorrow!

Gary Schall
Superintendent
---
---
---
LAWRENCE'S LIFE RHYTHMS BALANCED MIND PRESENTATION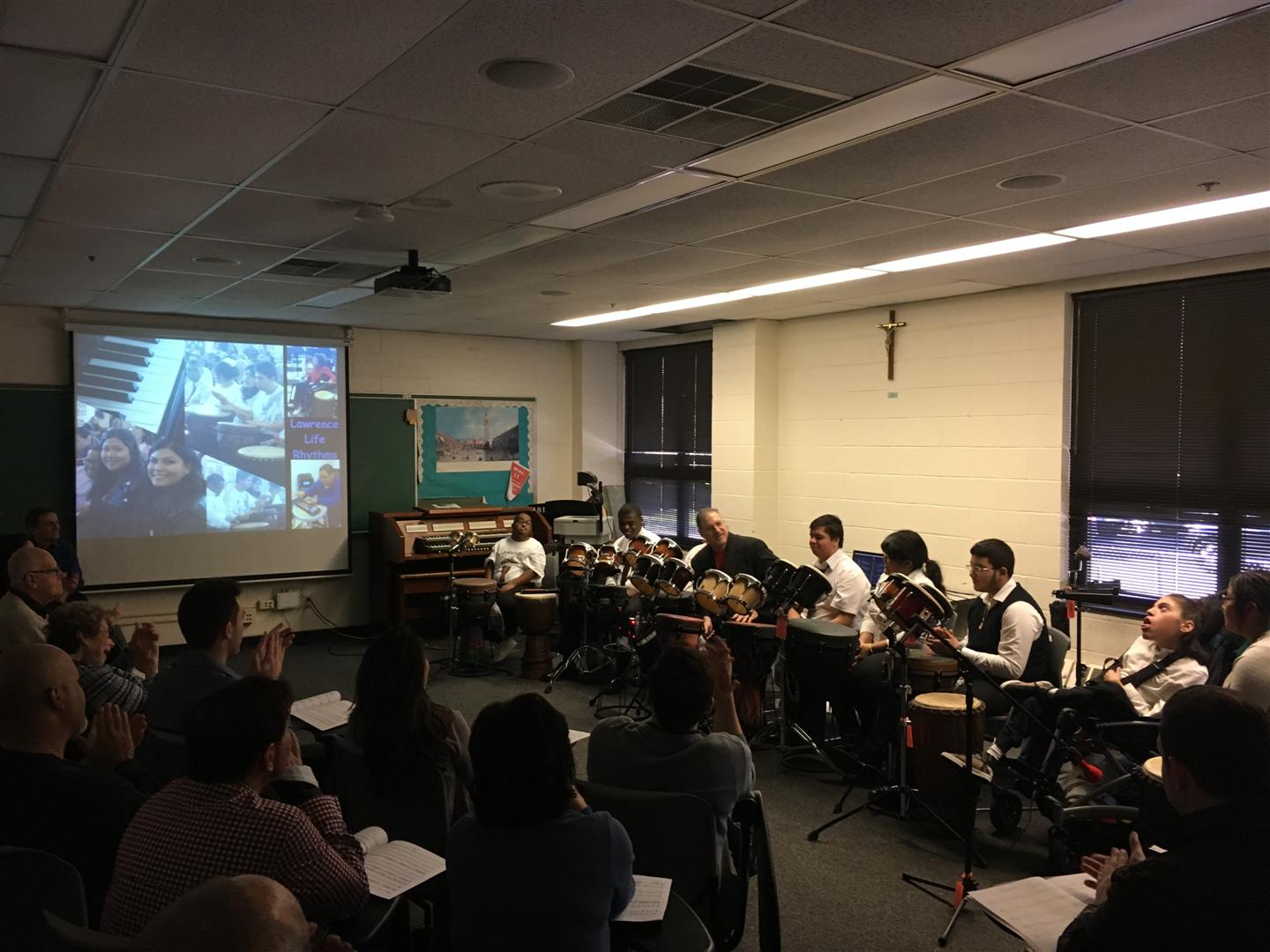 ---
LAWRENCE EARLY CHILDHOOD CENTER CELEBRATES "WHO DAY!"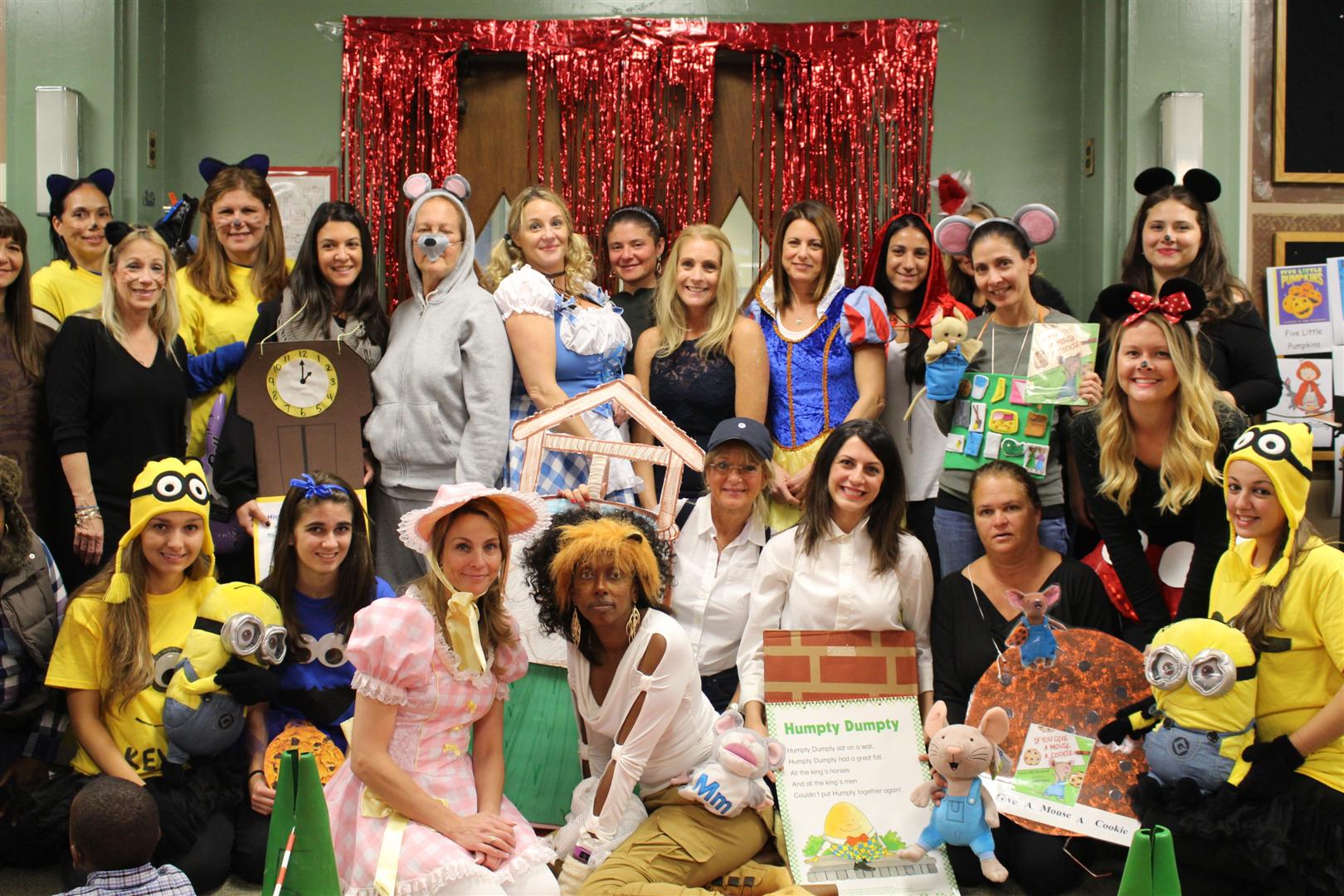 ---
Lawrence Middle School wins First Place
in the KidWind Competition
at the Cradle of Aviation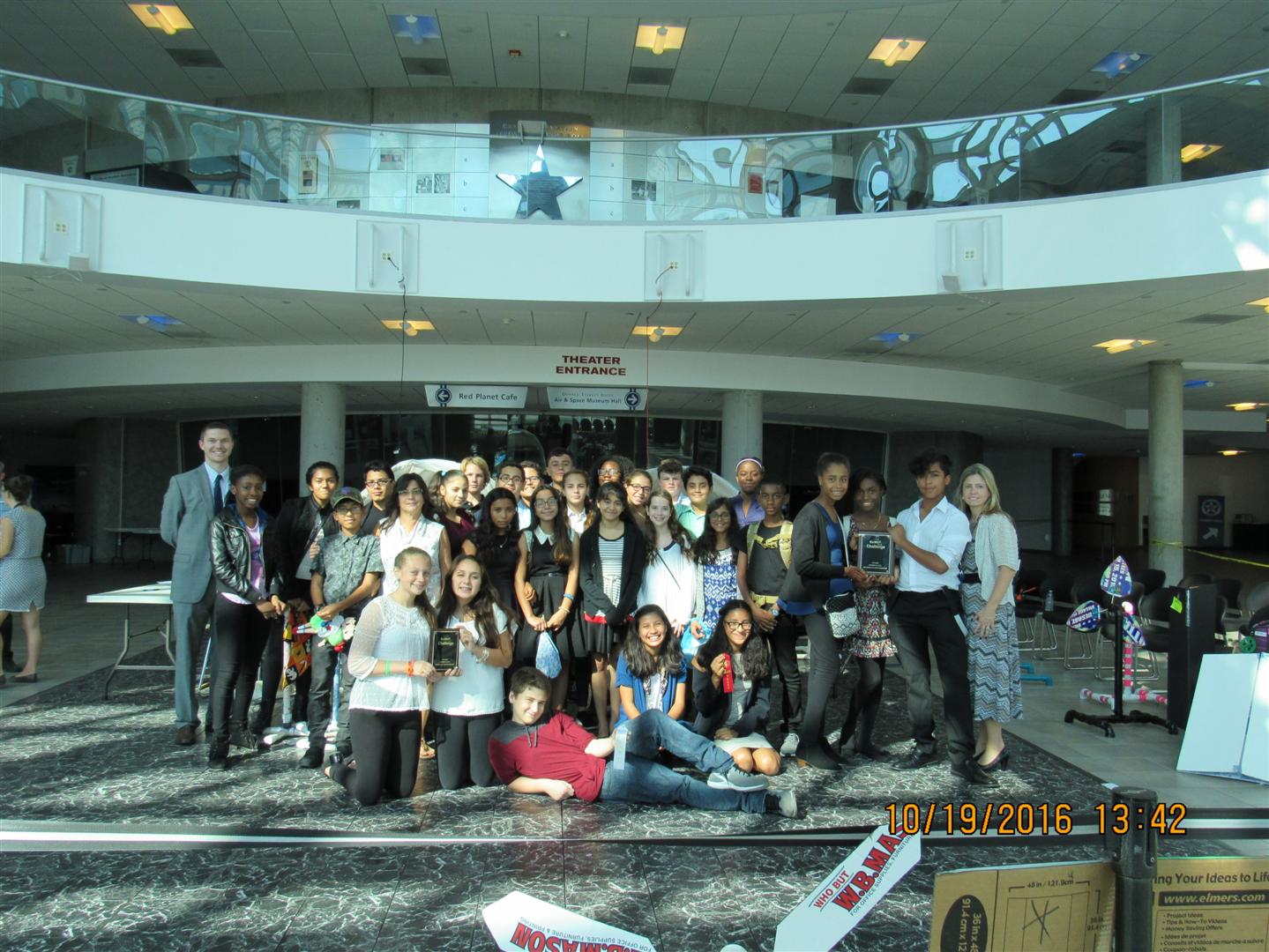 ---

---
A MINDFUL DECISION
In this historical and contentious election season there is one thing we can all agree on - this is the most stressful election we've ever seen. It makes one wonder if perhaps the election is a manifestation of all the stress surrounding us. Living in an age of information, the rapid pace of news media is a major contributor to the anxiety and psychological symptoms we experience. We are bombarded 24/7, on all of our electronic devices with news and polarized opinions. As a result, we need to find ways to alleviate stress and maintain balance in our lives.
Research has shown that the practice of Mindfulness is strongly correlated with well-being and good health. Since the 1970's, clinical psychology and psychiatry have developed a number of therapeutic applications based on mindfulness for helping people who are experiencing a variety of psychological conditions. Mindfulness practice is employed to bring about reductions in depression, stress, and anxiety. Recent studies demonstrate that mindfulness activities can even reduce physical pain. It has gained worldwide popularity as a distinctive method to handle emotions.
Mindfulness has also been utilized in the workplace to promote creativity and a positive working environment. Google has been at the forefront of the corporate application and worldwide promotion of Mindfulness. In schools nationwide, it is being used to develop the competencies that are part of Social Emotional Learning and Character Education
Mindfulness is the psychological process of bringing one's attention to the internal and external experiences occurring in the present moment which can be developed through the practice of meditation and other activities. It cultivates the following Social Emotional Competencies:
Self-Management: The ability to successfully regulate one's emotions, thoughts, and behaviors in different situations — effectively managing stress, controlling impulses, and motivating oneself.
Self-Awareness: The ability to accurately recognize one's own emotions, thoughts, and values and how they influence behavior. The ability to accurately assess one's strengths and limitations, with a well-grounded sense of confidence, optimism, and a "growth mindset."
Social Awareness: showing understanding and empathy for others
Responsible Decision Making: making ethical, constructive choices about personal and social behavior.
Taking the first steps towards Mindfulness is simple. When you're done reading this message, just close your eyes and focus on a few deep breaths without letting random thoughts distract you. When you open your eyes, the stress of the world will still be there, but mindful activity makes us better equipped to process it.
For more information on the Lawrence Public Schools Mindfulness Program, click here.
---
MINDFULNESS PRESENTATION AT UN
Willis Perry, Rina Beach, and Christine Moore were joined by Lisa Salzberg, Jennifer Palermo, Anita Brites, Michele DiCeglio, Wendy Grand and Gary Schall for a Mindfulness presentation at the United Nations given by best-selling author and Google icon Chade-Meng Tan. Parents Richard, Pamela, and Victoria Libbey arranged for this special invitation given exclusively to staff at the UN. Mindfulness has become a major component of Social-Emotional Learning and Character Education in Lawrence. Mr. Tan discussed how Mindfulness became a major part of the Google culture and as a result has spread throughout the corporate world. Appropriate for a presentation at the UN, his vision is to use Mindfulness activities to promote world peace.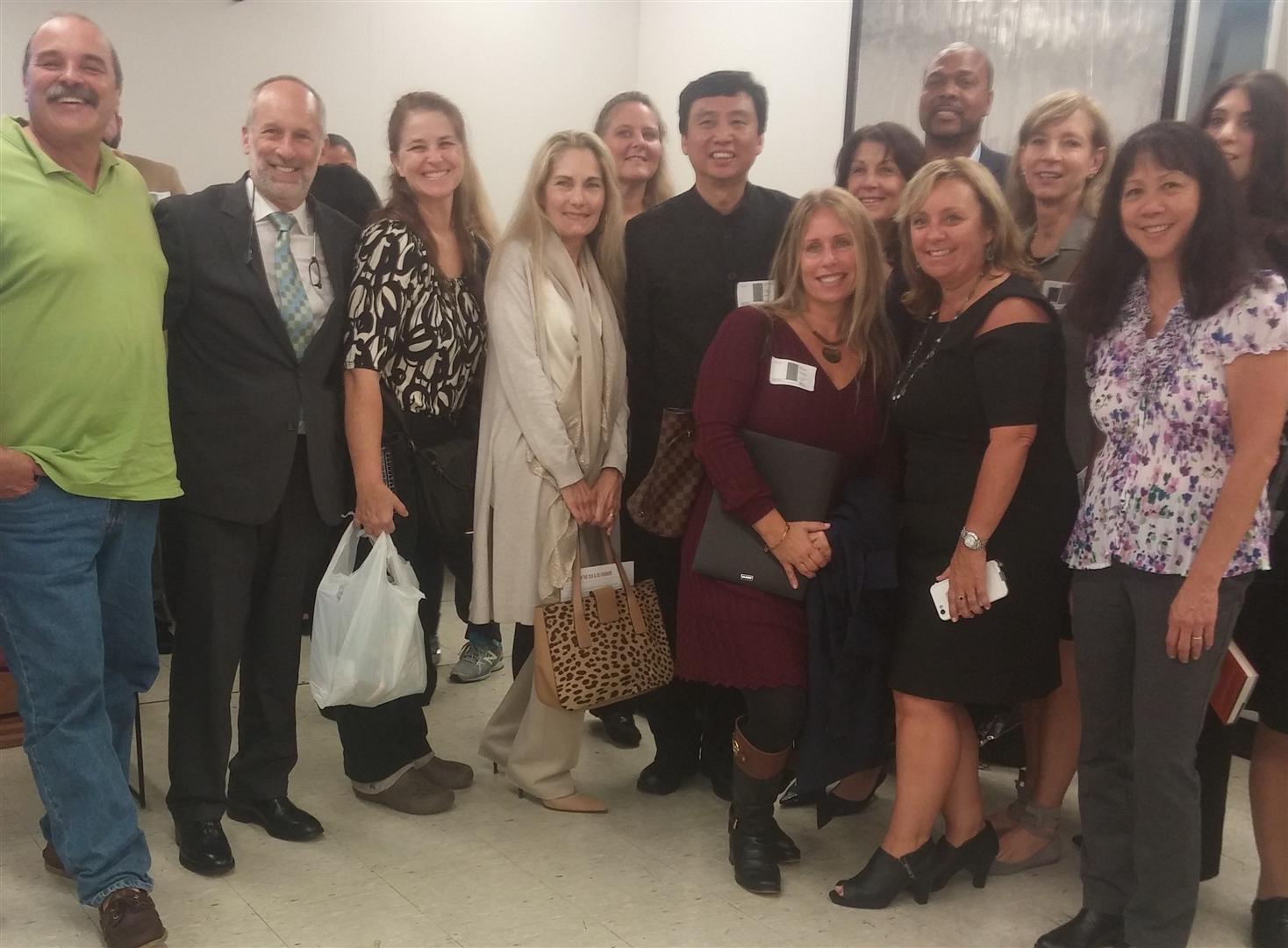 ---
---
Behind the Scenes at the 2016 Presidential Debate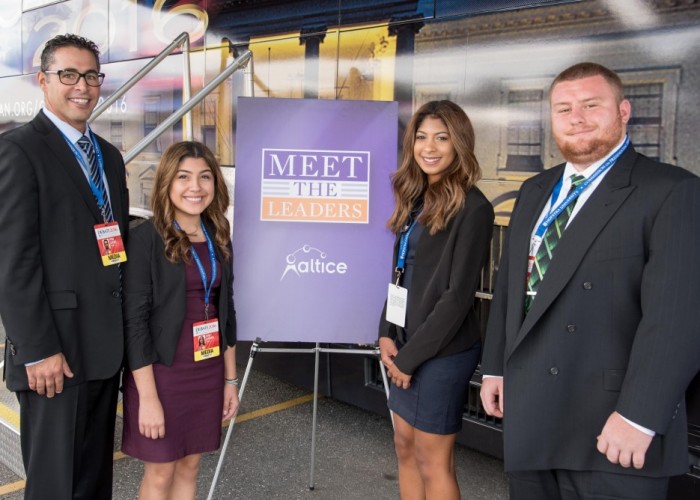 NATALIE AZCONA INTERVIEWS CONGRESSMAN BECERRA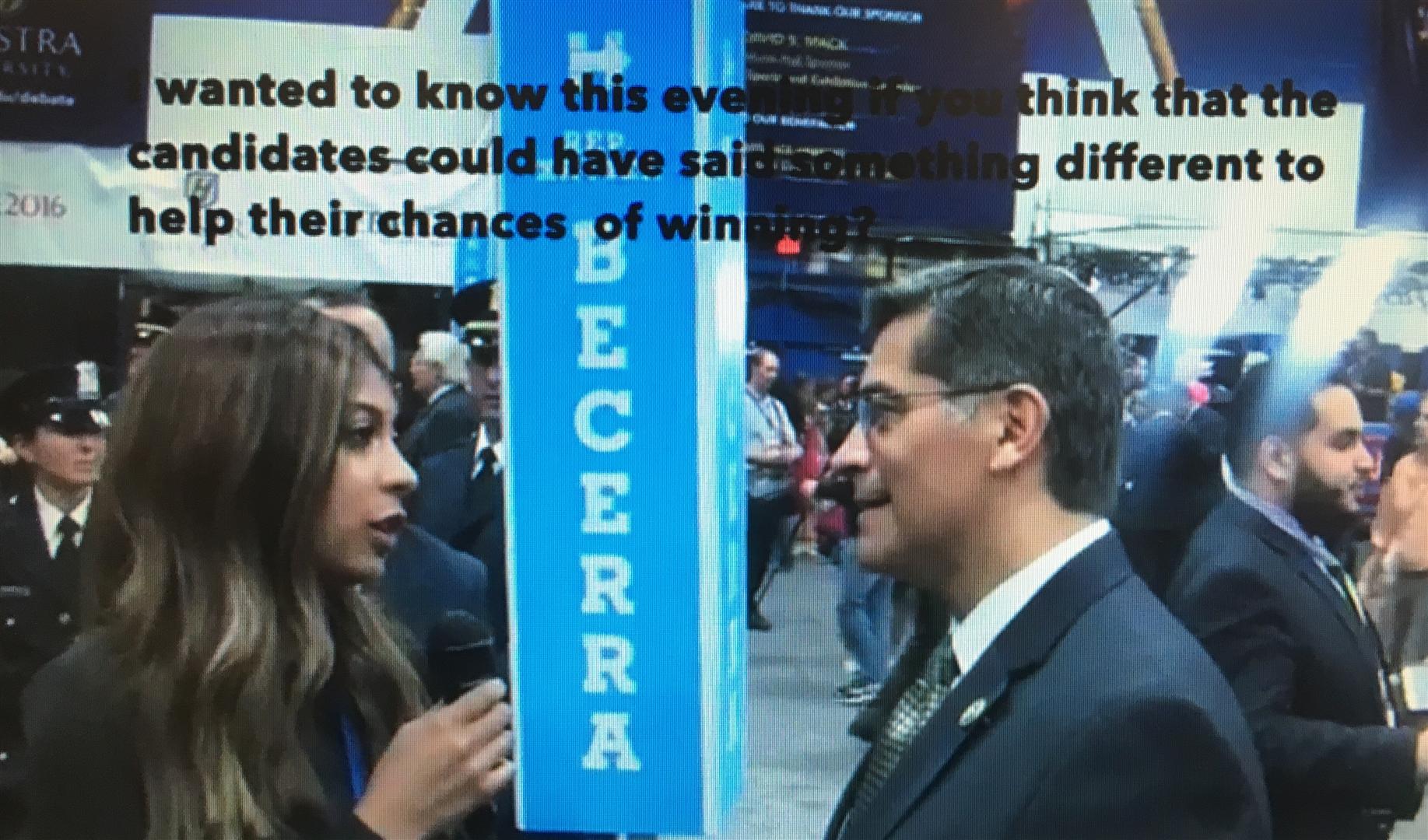 NATALIE AZCONA INTERVIEWS CONGRESSMAN STEVE ISRAEL
FRANK MANERA INTERVIEWS NASSAU COUNTY EXECUTIVE
NATALIE AZCONA INTERVIEWS CONGRESSMAN PETER KING
VIEW HIGHLIGHTS FROM THE DEBATE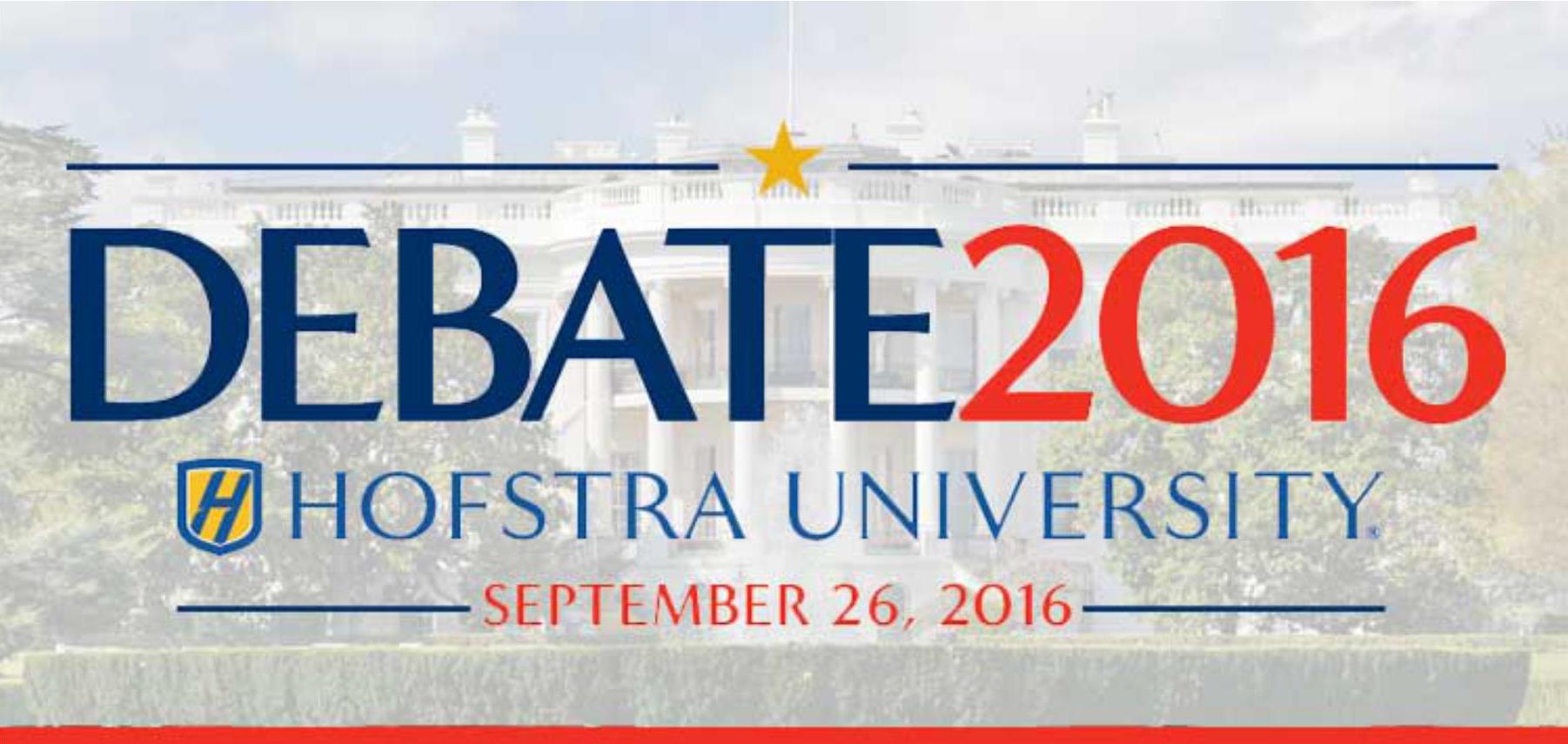 LHS GRADS COVER DEBATE
Three LHS Grads ('16), Natalie Azcona, Frank Manara, and Ashley Sandoval, were given press credentials to cover the Presidential Debate at Hofstra University. They had the opportunity to interview many of our nations leaders. Congratulations to LHS Social Studies teacher, Dr. Frank Zangari for making this possible.
---
STEAM FESTIVAL
On Sunday September 25, 2016, students from Lawrence Middle School and Lawrence High School participated in the Arts Below Sunrise Music and STEAM Festival in Hewlett. The event featured vendors, games, music, and art activities from nearby schools and small businesses. Lawrence was represented extremely well at the event in front of Woodmere Elementary School. Accompanied by Lawrence Middle School Assistant Principal Mr. Wieckhorst, Science teachers Mrs. Bracchy-Sarceno and Mrs. Ubertini, and Technology teacher Ms. Angert, our students highlighted their STEAM Projects from previous years and the many awards won by Lawrence Middle School students over the last few years in STEAM competitions, such as KidWind. Our students also conducted STEAM activities for those attending the festival, such as building a keychain code and building a catapult from given materials. In addition, games created by students using the "Scratch" computer program were on display for visitors to play.

Lawrence is truly "going full STEAM ahead", and that was very clear during this event."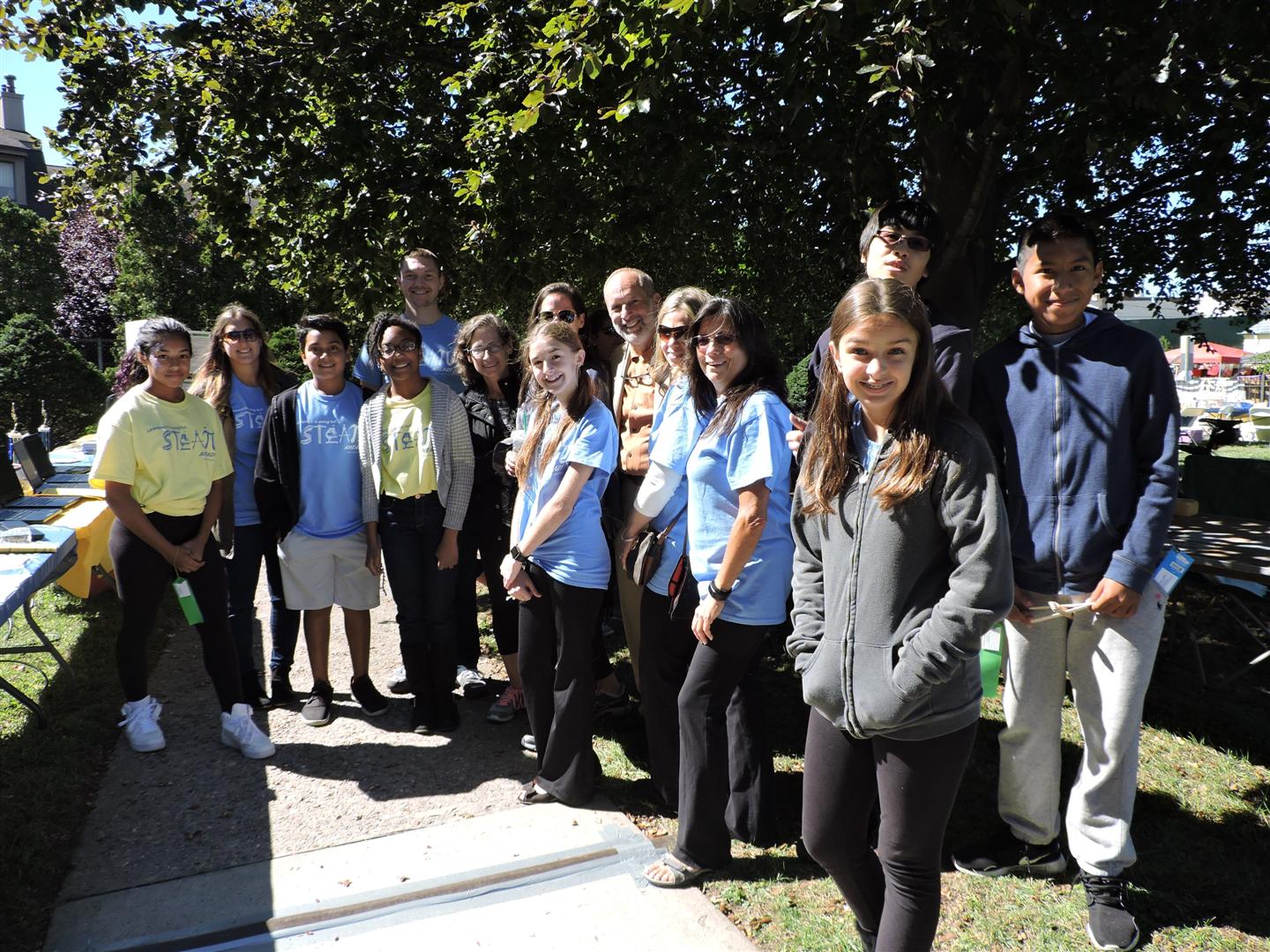 RIBBON CUTTING CEREMONY FOR THE BEAUTIFUL NEW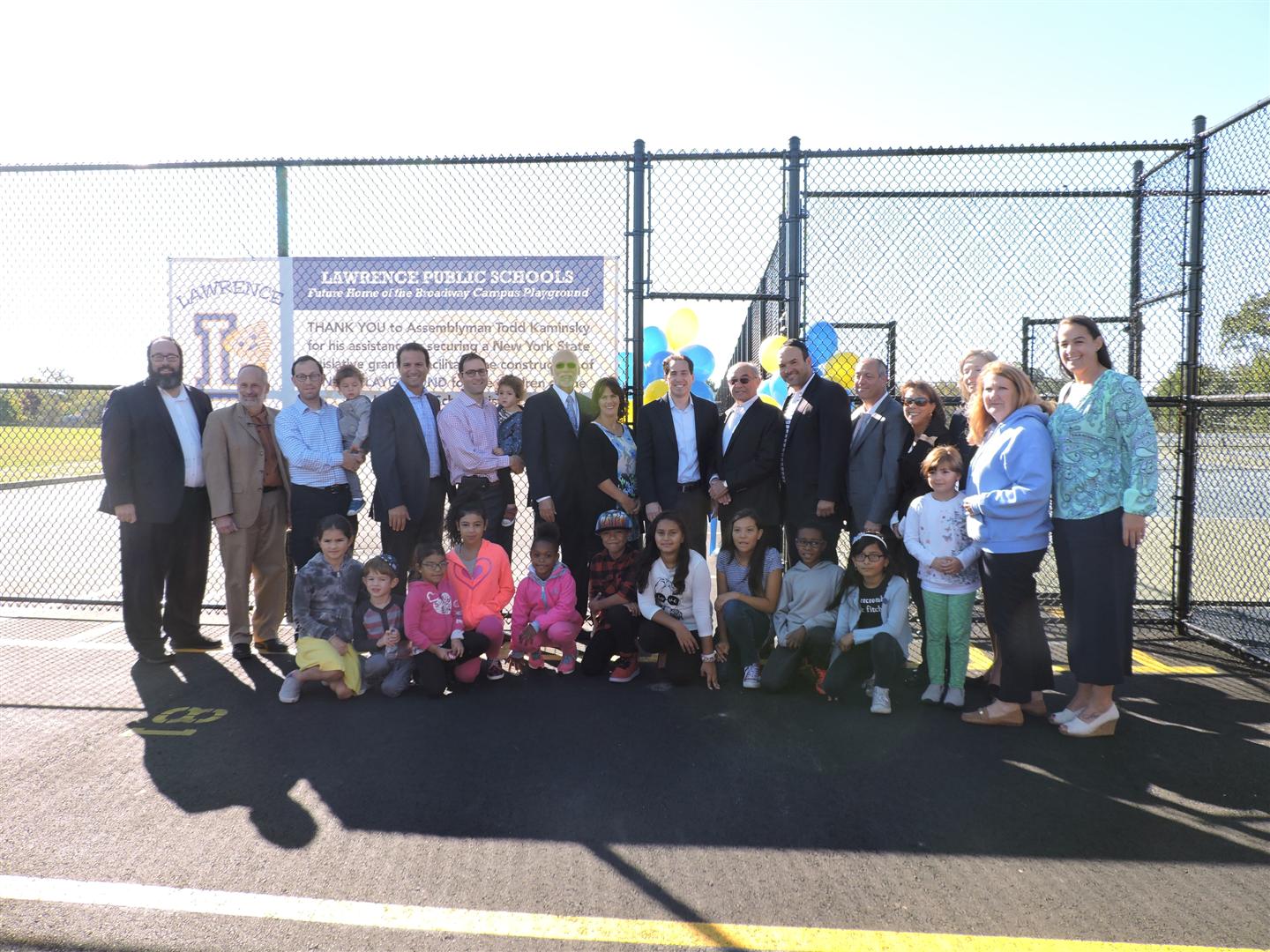 Music Department Tea Party Disney Fundraiser
An elegant afternoon tea party was hosted by Ms. Sylvia Polanco on Sunday, September 18, 2016 at the magnificent Rock Hall Museum. She was assisted by the Lawrence Music Parent Organization, teachers, students, & friends.
---
LAWRENCE HIGH SCHOOL CLUBS & ORGANIZATIONS
---
LAWRENCE HIGH SCHOOL'S COLLEGE NIGHT
LAWRENCE HIGH SCHOOL PRESENTS: FOCUS ON YOUR FUTURE
LAWRENCE HIGH SCHOOL'S FINANCIAL AID PLANNING
FINANCIAL AID PROCESS: SPANISH
---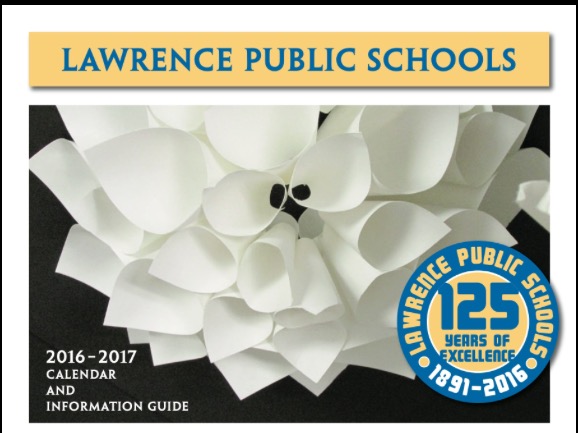 Click here to access the 2016-2017 School Calendar & Information Guide
---
Dear Lawrence Family,
This year we celebrate the 125th anniversary of the founding of the Lawrence Public Schools. Our great community has supported a tradition of excellence that has been sustained and cultivated since 1891. The demands of the 21st century, the technological advances of the information age, and the rapid changes in our global society require that our children be prepared better than ever before. Reflecting on our rich history we can learn from the challenges that previous generations had to overcome. We take pride in our children, teachers, families and community for overcoming the complex challenges of our time.
Our robust scholastic offerings and expansive programming have provided a foundation for achievement that has enabled our school district to continue to earn distinction. As times have changed we have adapted to reflect our community's shared values and collective vision for the future we all want for our children. Most important, the Lawrence Public School continues with resolve to focus on our mission as the unifying force at the heart of a cultural mosaic. Wishing you and your family a successful school year and Happy Anniversary!
Gary Schall, Superintendent
---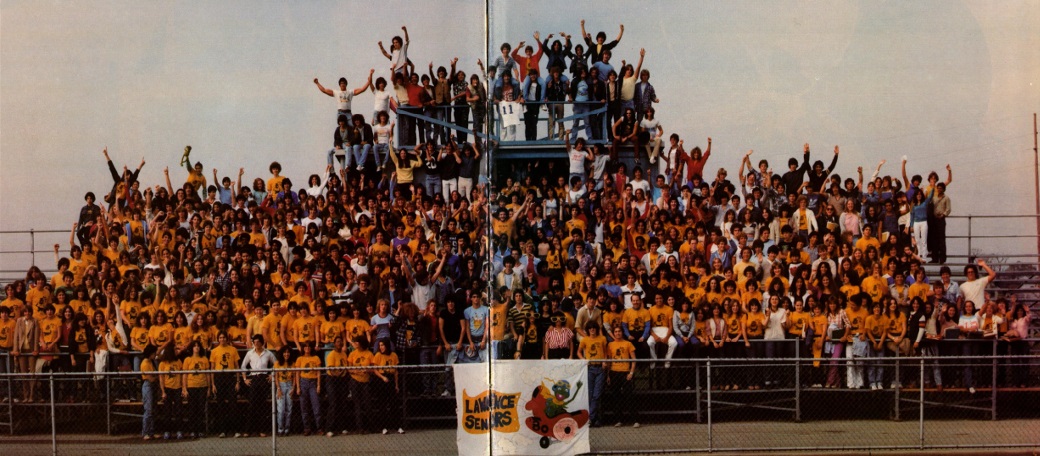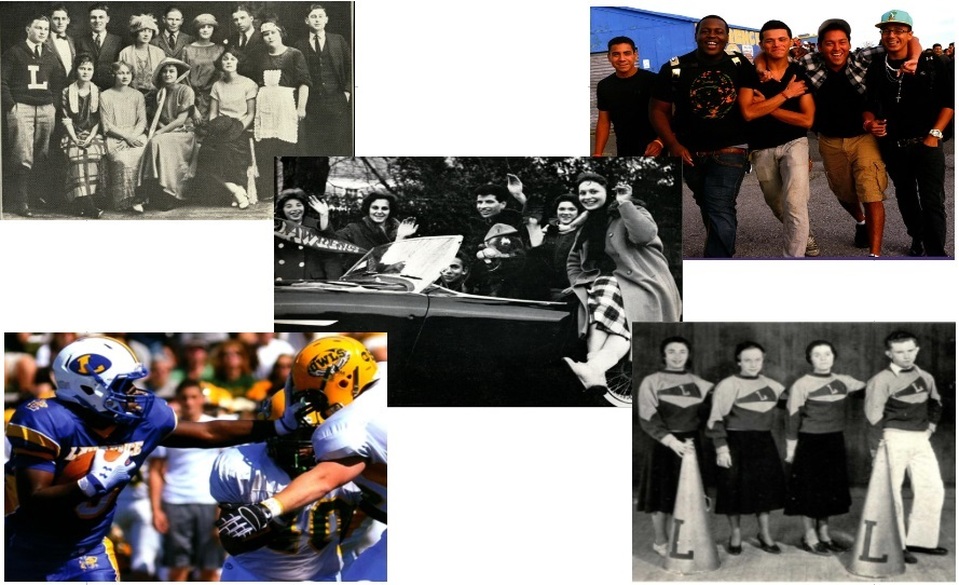 LAWRENCE PUBLIC SCHOOL DISTRICT: CELEBRATING 125 YEARS OF EXCELLENCE
LAWRENCE PUBLIC SCHOOLS 125TH ANNIVERSARY FACEBOOK PAGE
---
Lawrence Country Clubs Sponsors LMS Golf Program
---
Lead Levels in School Drinking Water Meet Federal Guidelines
---
LAWRENCE EARLY CHILDHOOD CENTER CELEBRATES TRUCK DAY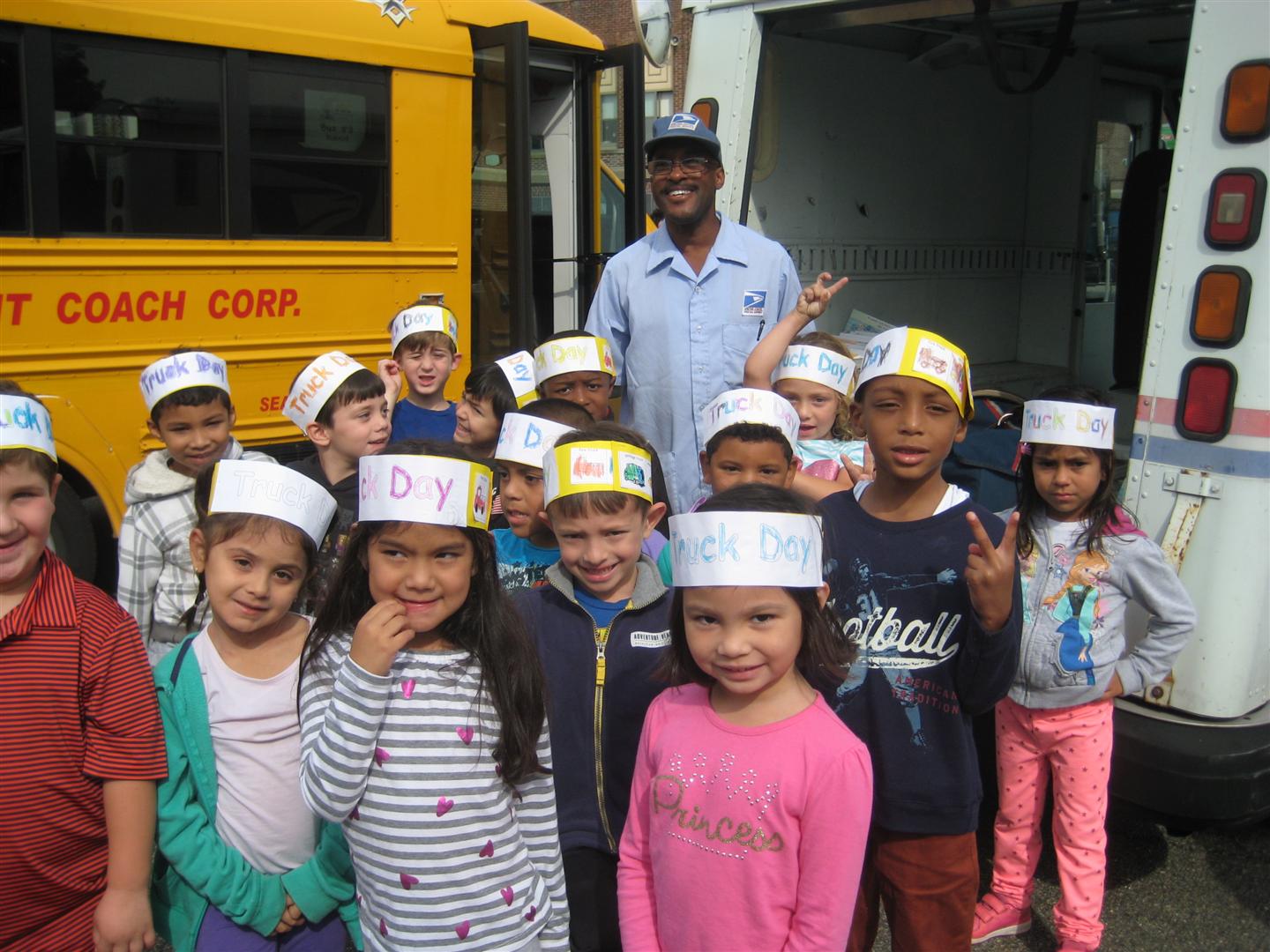 ---
LAWRENCE STUDENTS PRESENT ORIGINAL RESEARCH IN THE WINDY CITY!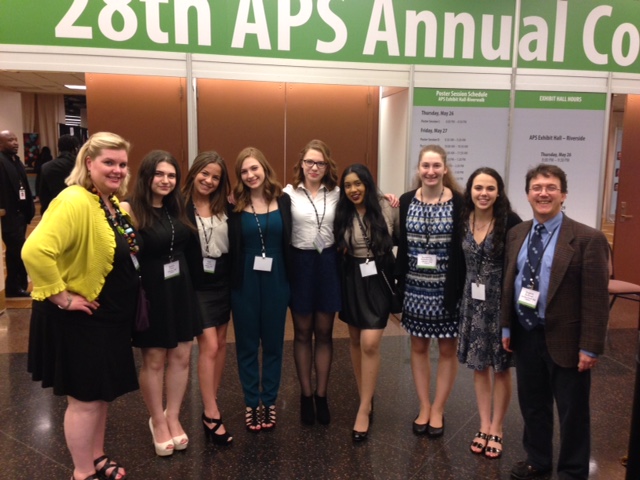 ---
Congratulations to Lawrence HS senior Lee Blackburn who won second place at the Intel International Science & Engineering Fair held last week in Phoenix, Arizona......
---
---
I AM LAWRENCE SLIDESHOW PRESENTATION
---
STUDIO IN ART ~ FOLDED PAPER RELIEF SCULPTURE INSTALLATION AT LAWRENCE HIGH SCHOOL
---
LHS Senior Lee Blackburn is a first place winner of the Long Island Science and Engineering Fair for his research in the category of Energy. Lee created a catalyst and devised a method of applying it to a Hydrogen Fuel Cell that not only increased its power output but also completely prevented carbon monoxide from poisoning the platinum electrodes, which is the main problem plaguing the use of hydrogen fuel cells.

Lee is now a finalist in the Intel International Science and Engineering Fair and has won a week-long all expense paid trip to Phoenix, Arizona in May. He will present his research at the Intel international finalist competition, where approximately 1,700 high school students from over 75 countries, regions, and territories are awarded the opportunity to showcase their independent research and compete for approximately $4 million in prizes.

Lee will also be traveling, together with classmate Arthur Chen, to the American Physical Society March Meeting in Baltimore, Maryland on May 16, where each has been invited to present their research in a poster session. The meeting will bring together nearly 10,000 physicists, scientists, and students from all over the world to share groundbreaking research from industry, universities, and major labs.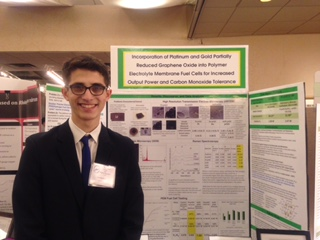 ---
FEATURED ARTICLE IN THE FIVE TOWNS HERALD: 'WE ALL NEED TO APPRECIATE EACH OTHER.' CELEBRATING DIVERSITY AT LAWRENCE MIDDLE SCHOOL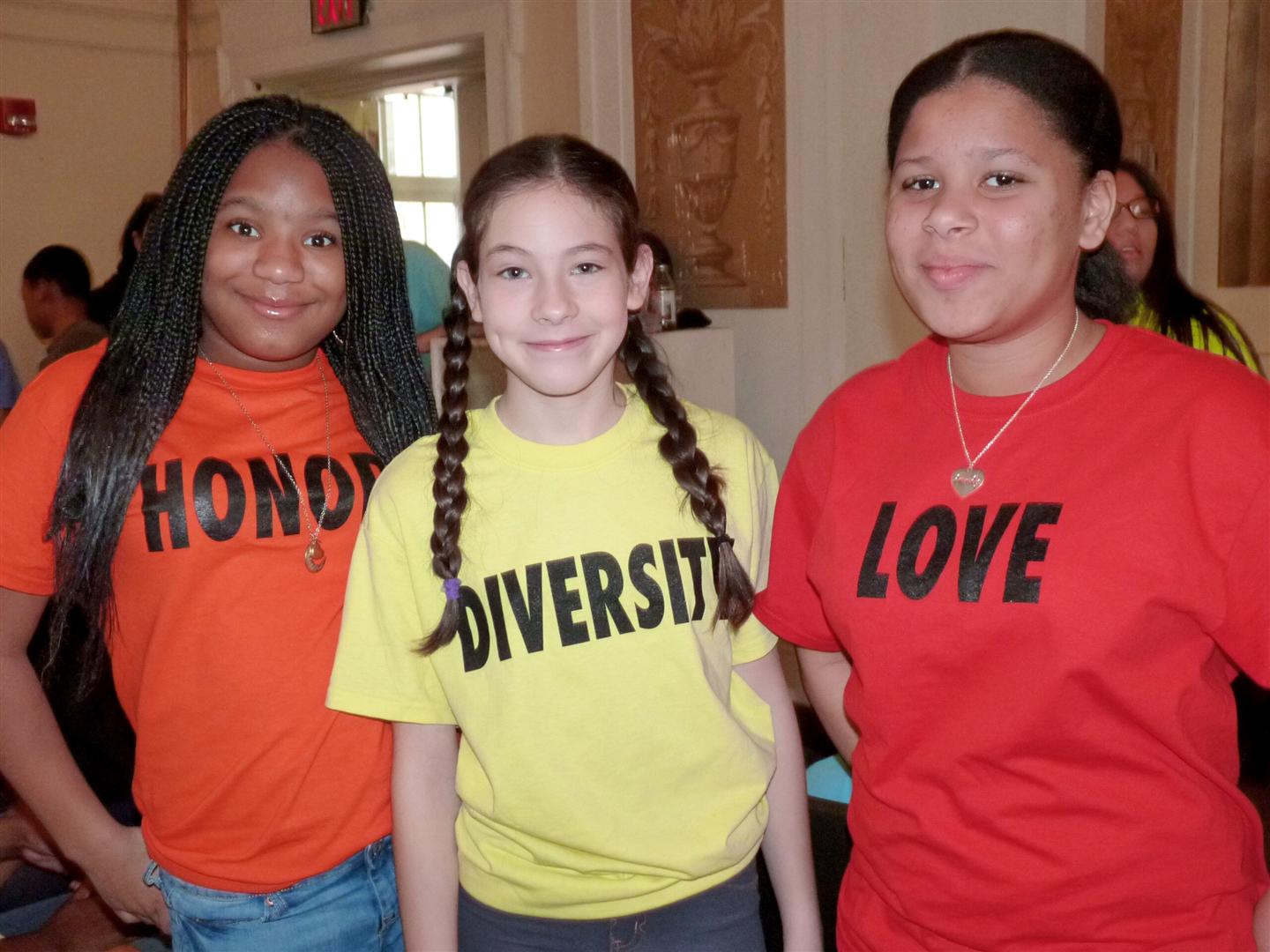 ---
STEM: LAWRENCE MIDDLE SCHOOL STUDENTS & THE NEW YORK ISLANDERS: NEWSLETTER
STEM: LAWRENCE MIDDLE SCHOOL STUDENTS & THE NEW YORK ISLANDERS: SLIDESHOW