Superintendent, Gary Schall
Deputy Superintendent, Dr. Ann Pedersen
---
Lawrence Country Clubs Sponsors LMS Golf Program
---
Lead Levels in School Drinking Water Meet Federal Guidelines
---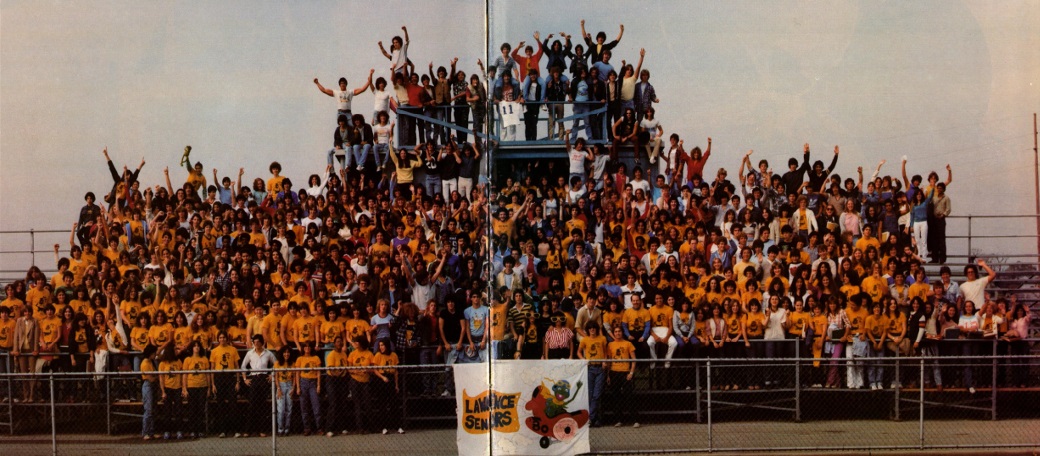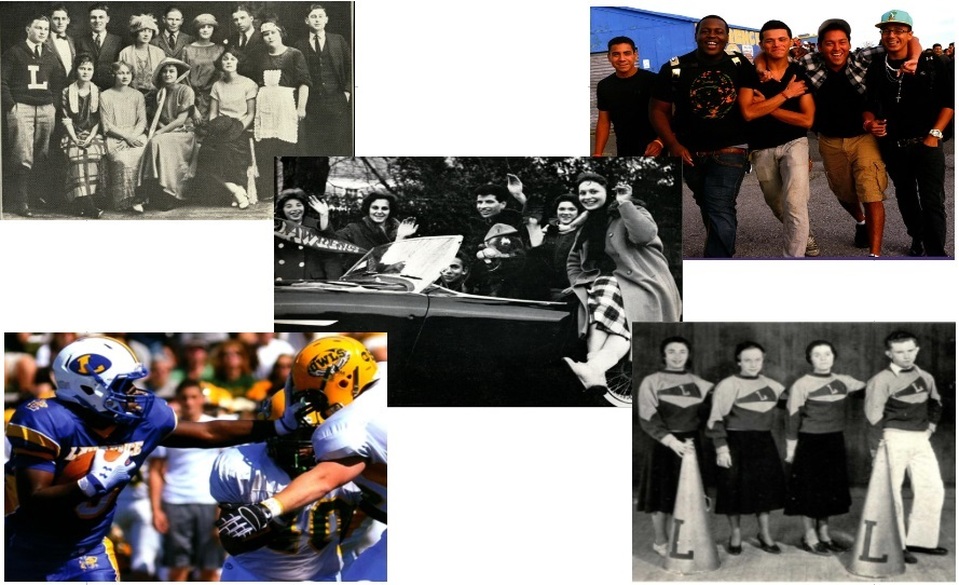 LAWRENCE PUBLIC SCHOOL DISTRICT: CELEBRATING 125 YEARS OF EXCELLENCE
LAWRENCE PUBLIC SCHOOLS 125TH ANNIVERSARY FACEBOOK PAGE
---
Lawrence High School's shot for shot re-creation of the Kiesza music video.
---
---
LAWRENCE STUDENTS PRESENT ORIGINAL RESEARCH IN THE WINDY CITY!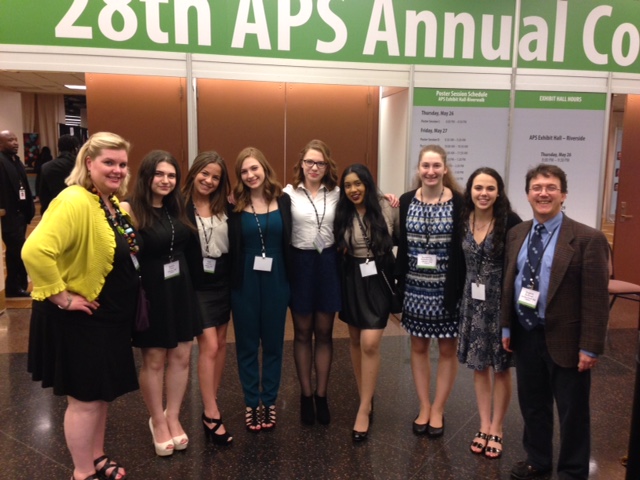 ---
Congratulations to Lawrence HS senior Lee Blackburn who won second place at the Intel International Science & Engineering Fair held last week in Phoenix, Arizona......
---
LMS NATIONAL HONOR SOCIETY INDUCTION
KEYNOTE SPEECH
BY LAWRENCE VILLAGE MAYOR MARTIN OLINER
On behalf of the Village of Lawrence, it is with real enthusiasm that I welcome each of you to this Induction Ceremony of the National Junior Honor Society of the Lawrence Middle School. Congratulations to every student, and to your parents, families, teachers and administrators; you can all be proud of this wonderful achievement.
Acceptance into the National Junior Honor Society is proof of academic excellence achieved through effort, patience, diligence and a devotion to learning. It also reflects leadership and character, and who you are as a person. It proves you are someone who can be relied upon, and counted on to do something, do it well and do it for the right reason. You are someone who believes in hard work and teamwork. These are skills and qualities that will serve you well as you continue through school, career and life itself.
---
LAWRENCE ELEMENTARY & PRIMARY SCHOOL EARTH DAY ARTWORK ON DISPLAY AT NYS SENATE WEBSITE
---
---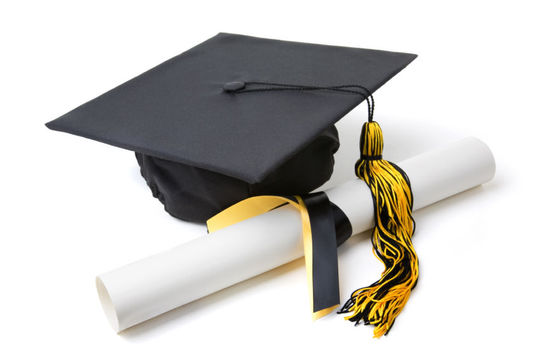 READY FOR COLLEGE AND CAREER
The growing complexity of the world and the increasing demands of the 21st century workforce require that students graduate from high school prepared for college and careers. Lawrence High School graduates possess the knowledge and skills needed to qualify for and succeed in postsecondary education or job training necessary for their chosen career. They can chose from a wide range of opportunities that include universities, community colleges, technical and vocational programs, apprenticeships, or significant on-the-job training programs.
To be college and career ready, our students are offered a rigorous and broad curriculum grounded in the core academic disciplines but also consisting of other subjects and extracurricular activities that are part of a well-rounded education. Academic preparation alone is not enough to ensure postsecondary readiness. Intellectual growth and college readiness starts in early childhood, extending from Pre-K through 12th grade, fostered by increasingly challenging content in the four core subjects and beyond. This includes:
The ability to think critically and problem solve in the context of a continuously changing set of circumstances and realities.
The advancement of reading, writing, and numeric skills that enables success in all college courses.
The capacity to communicate effectively with individuals from a wide variety of cultural and professional backgrounds.
For students who begin their education in in the Lawrence Public Schools Pre-K, our high school graduation rate is a remarkable 99 percent. Many of our LHS seniors recently received college acceptances to top schools in the nation. Many have been awarded substantial scholarships including several who will be going to college on a full four year free-ride. This is a direct result of the hard work of our dedicated teachers and staff, and the wide range of programs and learning opportunities offered by our district.
We are proud to announce that this year's college acceptances include the following schools:
| | |
| --- | --- |
| Adelphi University | Baruch College of the CUNY |
| Buffalo State College of SUNY | Cornell University |
| Florida State University | Fordham University |
| Hofstra University | Hunter College of the CUNY |
| Ithaca College | John Jay College of criminal Justice of the CUNY |
| Lasell College | Le Moyne College |
| Long Island University, Post | Medgar Evers College of the CUNY |
| Mercy College | Molloy College |
| Monroe College | Nassau community College |
| New York institute of Technology | Ohio University |
| Pace University | Pennsylvania State University |
| Queensborough Community College of the CUNY | Sacred Heart University |
| Skidmore College | St. John's University |
| SUNY College at Cortland | SUNY College at Delhi |
| SUNY College at Oswego | SUNY College at Plattsburgh |
| SUNY College at Potsdam | SUNY University at Albany |
| SUNY University at Binghamton | SUNY University at Buffalo |
| SUNY University at Stony Brook | The College of St. Rose |
| The Cooper Union for the Advancement of Science & Art | Townson University |
| Tulane University | University of Alabama |
| University of Maine | University of Maryland |
| University of Miami | University of New Haven |
| University of Pennsylvania | University of South Carolina |
| University of Tampa | Vassar College |
| Washington University | |
---
ATHLETIC DEPARTMENT HONORS
Congratulations to Rhonda Barsel, our boys and girls Varsity Tennis Coach who has been named the Nassau County Tennis Coach of the Year. This is a very prestigious honor! In addition, The Nassau County HS Hall of Fame announced it's inductees for this year. Among them are two former Lawrence athletes, Ray Barbutti and Anthony Ewers. Their brief bios are below:

RAYMOND BARBUTI – ATHLETE - Barbuti was a Lawrence High School football and sprint runner who won two gold medals at the 1928 Summer Olympics in Amsterdam. He set a New York State record, which still stands, scoring eight touchdowns in one game.

ANTHONY EWERS – ATHLETE - Ewers was a seven-time New York State track champion while he was at Lawrence High School , winning the 4x400 meter relay four times, and the 300 meter run twice . He was truly a "Golden Tornado", becoming a four time national champion. He won races in the biggest track meets including the Bishop Loughlin Games, the Simplot Games, run in Pocatello, Idaho, the Penn Relays and the Millrose Games. To this day, he still holds numerous Nassau County and New York State records.
---
BUILDING FOR THE FUTURE
The Lawrence Public Schools recently held an official "ground breaking" ceremony for the new Broadway Campus playground. This beautiful addition is made possible through a $125K NYS Legislative Grant. After more than $8 million in districtwide renovations completed over the school year, this playground will be yet another enhancement to our learning environment and to the magnificent fields and play areas on the Broadway Campus.
As school districts throughout the state are struggling with 2% Tax Caps, and as our nation struggles with a deteriorating infrastructure, we are successfully meeting the challenge with a balance between rich programming and capital improvements. The following list highlights some of the building improvements completed over the past school year:
New Central Office (LHS)
New Main Office & Guidance Suite (LHS)
New Life Skills Room (LHS)
New Adaptive PE Room (LHS)
New Science Projects Room (LHS)
Renovation of Science Labs (LHS)
Renovation of Cafeteria with Air Conditioning (LHS)
New Air Conditioning in Auditorium (LHS)
New Motorized Projection Screen in Auditorium (LHS)
New Wrestling Room Wall Padding (LHS)
Installation of Flat Screen Information Monitors (LHS)
Six New Bottle Filling Water Coolers (LHS/Broadway)
New Music/Art/Technology/Home & Careers Suite (Broadway)
Renovations to Six Classrooms (Broadway)
Gas Conversion (Broadway)
Playground (Broadway) To Be Completed
New Softball Field (Broadway)
New Electronic Announcement Sign (Broadway)
Renovation of Main Office (Broadway)
New Wall Padding and Wrestling Mats in Multi-Purpose PE Room (Broadway)
New Transportation Office (Broadway)
New Facilities Office (Broadway)
Installation of over 50 Smartboards (Districtwide)
As we prepare the budget for next year, we are pleased to report that approximately $4 million will be allocated for continuation of our capital improvement plan. Please click this link for a more detailed report of current and future projects.
http://images.pcmac.org/Uploads/LawrenceUnion/LawrenceUnion/Sites/Forms/School_Projects.pdf
Long Term Project: FEMA Mitigation Grant
The Lawrence Public Schools has completed a FEMA Grant for over $10 Million in citework, drainage systems, and plumbing at the High School. In addition to the upgrade to our facilities, this work would provide the protections needed for a flood disaster. If approved, the new plumbing that is requested would provide the basis for air conditioning of the high school in the future.
Gary Schall
Superintendent
---
Lawrence High School is proud to announce the following for the Class of 2016:
Valedictorian – Samantha Rubenstein
Salutatorian – Taylor Luck
Honor Speaker – Dahlia Forte
Congratulations to these hardworking students!
---
I AM LAWRENCE SLIDESHOW PRESENTATION
---
STUDIO IN ART ~ FOLDED PAPER RELIEF SCULPTURE INSTALLATION AT LAWRENCE HIGH SCHOOL
---
LHS Senior Lee Blackburn is a first place winner of the Long Island Science and Engineering Fair for his research in the category of Energy. Lee created a catalyst and devised a method of applying it to a Hydrogen Fuel Cell that not only increased its power output but also completely prevented carbon monoxide from poisoning the platinum electrodes, which is the main problem plaguing the use of hydrogen fuel cells.

Lee is now a finalist in the Intel International Science and Engineering Fair and has won a week-long all expense paid trip to Phoenix, Arizona in May. He will present his research at the Intel international finalist competition, where approximately 1,700 high school students from over 75 countries, regions, and territories are awarded the opportunity to showcase their independent research and compete for approximately $4 million in prizes.

Lee will also be traveling, together with classmate Arthur Chen, to the American Physical Society March Meeting in Baltimore, Maryland on May 16, where each has been invited to present their research in a poster session. The meeting will bring together nearly 10,000 physicists, scientists, and students from all over the world to share groundbreaking research from industry, universities, and major labs.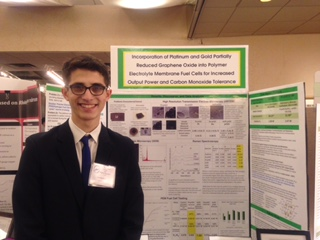 ---
LAWS THAT GOVERN RELIGION IN PUBLIC FORUMS
Most student-intiated, special interest, non-curriculum clubs are allowed to be organized in most U.S. public high schools. Their right to assemble is almost always protected under a federal law -- the Equal Access Act. It states that if a school has at least one such non-curriculum club that meets outside of class time, then the school has become a "a limited open forum." Such a forum must allow all such groups to form. Exceptions are clubs that would: "materially and substantially interfere with the orderly conduct of educational activities within the school."
The law was passed in 1984. At the time, it was originally heavily promoted by conservative Christian groups to protect students who wanted to organize religious clubs in public secondary schools. These are typically conservative Christian Bible study, fellowship, and prayer clubs. It is estimated that the number of Christian Bible clubs in high schools rose from 100 in 1980 to 15,000 by 1995. The Equal Access Act was a major facilitator to this increase.
The Court noted the "crucial difference between government speech endorsing religion, which the Establishment clause (Separation of Church and State) forbids, and private speech endorsing religion, which the Free Speech and Free Exercise clauses protect." The Act affects much more than Christian clubs. Ironically, over opposition from the same conservative Christian groups that sponsored the law, the Equal Access Act is now being used to support the right of students to organize gay/lesbian/bisexual/transgender support groups in those same high schools.
The Act requires most schools to also permit faith-based clubs of all religions with the following parameters:
The law applies only to public secondary schools which receive Federal Funding.
Attendance is voluntary.
The group is student-initiated.
The group is not sponsored by the school itself, by teachers, by other school employees, or by the government. This means that such employees cannot promote, lead or participate in a meeting.
The group is not disruptive. i.e. it "does not materially and substantially interfere with the orderly conduct of educational activities within the school."
The school is required to treat all of its student-led non-curriculum clubs equally. The school may limit meeting times and locations, but must apply equally to all groups.
For more information go to:
http://www.religioustolerance.org/equ_acce.htm
---
CONNECTED TO HISTORY
Our very own Broadway Campus Security Guard, Daniel Napolitano, recently went to the LES Book Fair looking for a book for his son. He was shocked to see, out of the corner of his eye, a history book that had a photo of his father-in-law on the cover. The photo was of Francis Taccanelli with the 4th Infantry Division landing on the shores of Normandy. Shortly after landing he was shot in the shoulder but continued fighting in what is considered one of the greatest battles in history-the Battle of the Bulge. Mr. Taccanelli was later awarded two Purple Hearts. We are proud of Security Guard Daniel Napolitano and his heroic father-in-law.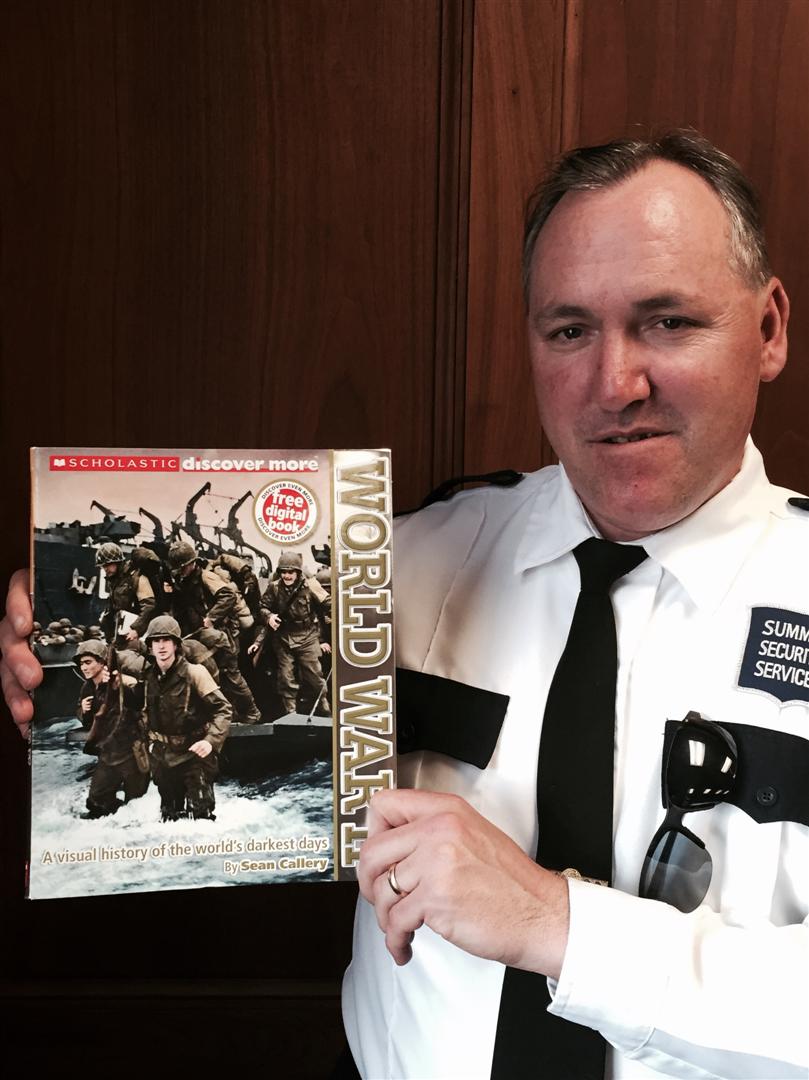 ---
---
FEATURED ARTICLE IN THE FIVE TOWNS HERALD: 'WE ALL NEED TO APPRECIATE EACH OTHER.' CELEBRATING DIVERSITY AT LAWRENCE MIDDLE SCHOOL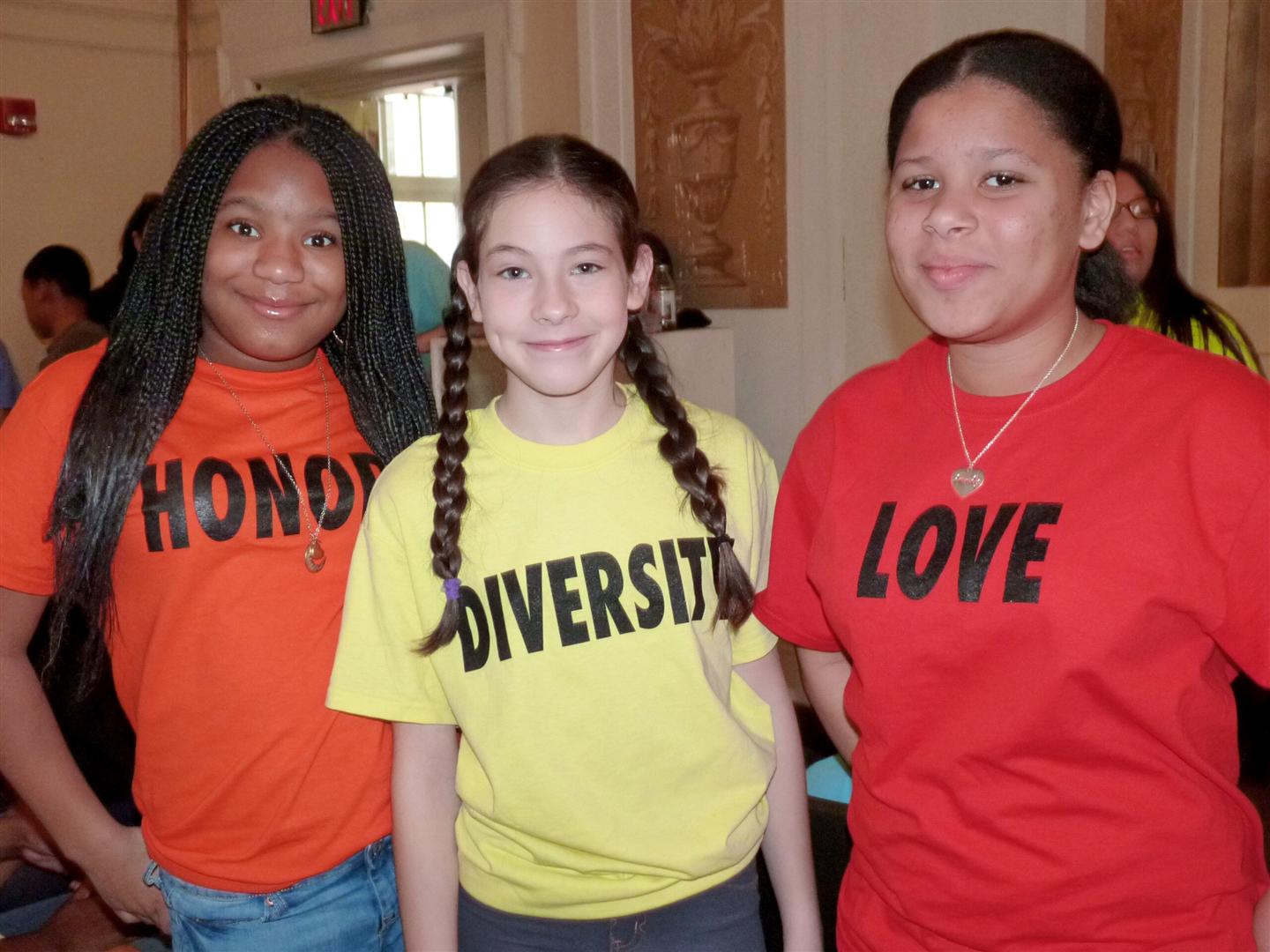 ---
STEM: LAWRENCE MIDDLE SCHOOL STUDENTS & THE NEW YORK ISLANDERS: NEWSLETTER
STEM: LAWRENCE MIDDLE SCHOOL STUDENTS & THE NEW YORK ISLANDERS: SLIDESHOW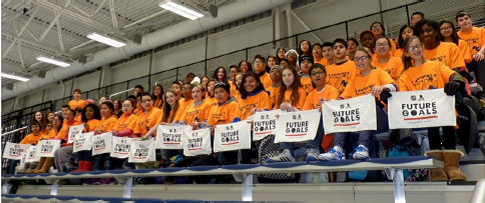 ---
VIRTUAL ENTERPRISE COMPETITION
On April 19, 2016, Our Virtual Enterprise program attended the New York City Trade Show. The members of A Twisted Cleaning Service did a great job in generating $300,000 in sales. Our company will end its 5th year with over 1,000,000 in the bank (Virtual Money). We are looking forward to year 6, in which we will be starting a brand new company in the Virtual World.
---
The Lawrence Public Schools applauds the following students for their participation in the All-County Music Festival held at the Tilles Center, C.W. Post College on January 10-11, 2016.
Division 1 – Division 4 -
Emma Urgen – Orchestra Priscilla Detweiler- Chorus
Billy Godoy-Band Daniel Reyes- Chorus
Alexis Acosta- Chorus Nia Robertson -Chorus
Kaitlyn Walsh- Chorus Samuel Park - Orchestra
Angel Bran – Chorus Jerry Reyes - Band (All-County Orchestra)
Sivan Feder- Chorus Daniel Rizzo - Band (All-County Orchestra)
Division 2 - Division 5 -
Leon Canales – Band Jason Eras- Chorus
Audrey Michlig – Orchestra Shelly Goldman - Orchestra
Victor Rodriguez- Chorus
Division 3 -
Alexandra Patterson- Band
Eric Hwang - Orchestra
Sabine Salnave- Chorus
A special thanks to everyone who helped host the Division I All-County rehearsals at our Broadway Campus:
Pamela Gallopini, District Music Coordinator
Mr. Terry Batts, High School Coordinator
Mr. Perry, LMS Principal
Mrs. Rina Beach, LES Principal
Mr. James Pearsall and the Custodial Team
Mr. Tom Frawley and the Security Team
The Music Department
Tri-m Music Honor Society
Mrs. Eras and Mrs. Gonzalez and the Music Parent Organization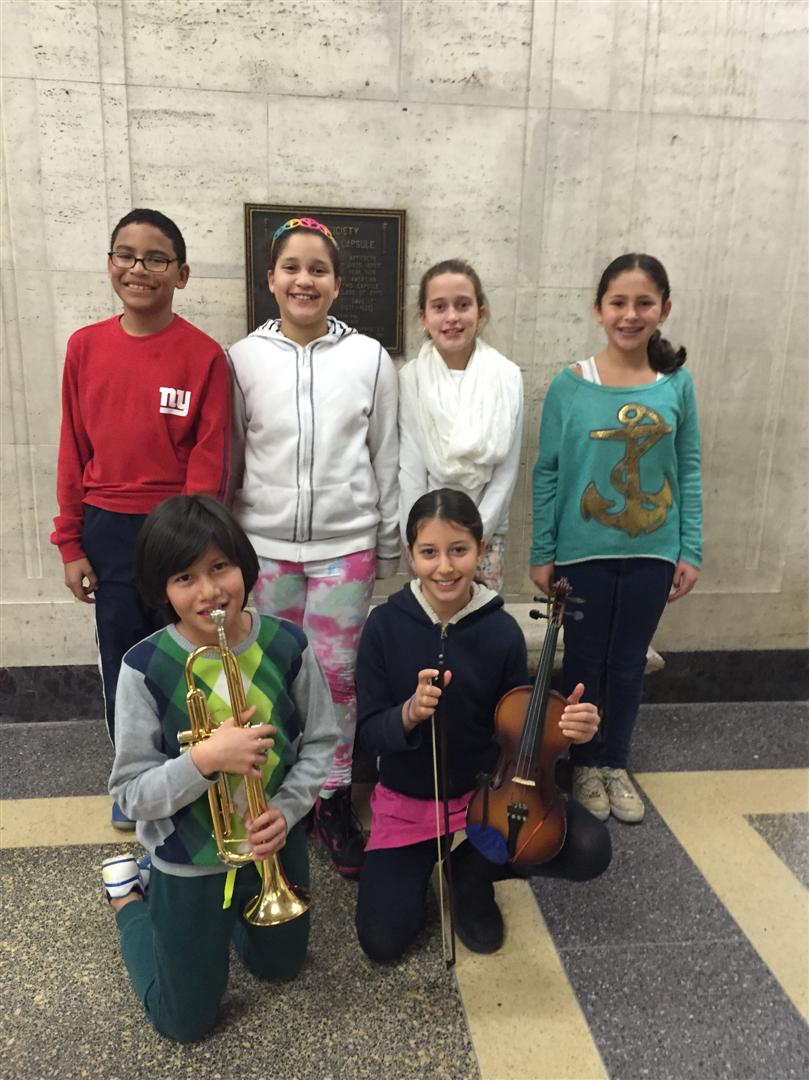 ---
LHS SCIENCE RESEARCHERS PRESENT AT NATIONAL SYMPOSIUM
Regional Finalists in the 2014 Siemens Competition, Lee Blackburn and Arthur Chen presented their research on November 30th, at the Materials Research Society Fall Symposium at the Hynes Convention Center in Boston, MA.

There was a lot of interest in their research projects and, of course, the end surprise that scientists always ask them is what university they are attending, of which they answer that they are still high school seniors. You should see the look on the faces of the scientists! The Lawrence Family applauds our research students and their Projects Teacher Rebecca Isseroff.

The Materials Research Society Fall Symposium is a growing, vibrant member-driven organization of over 16,000 materials researchers from academia, industry and government, and is a recognized leader in the advancement of interdisciplinary materials research.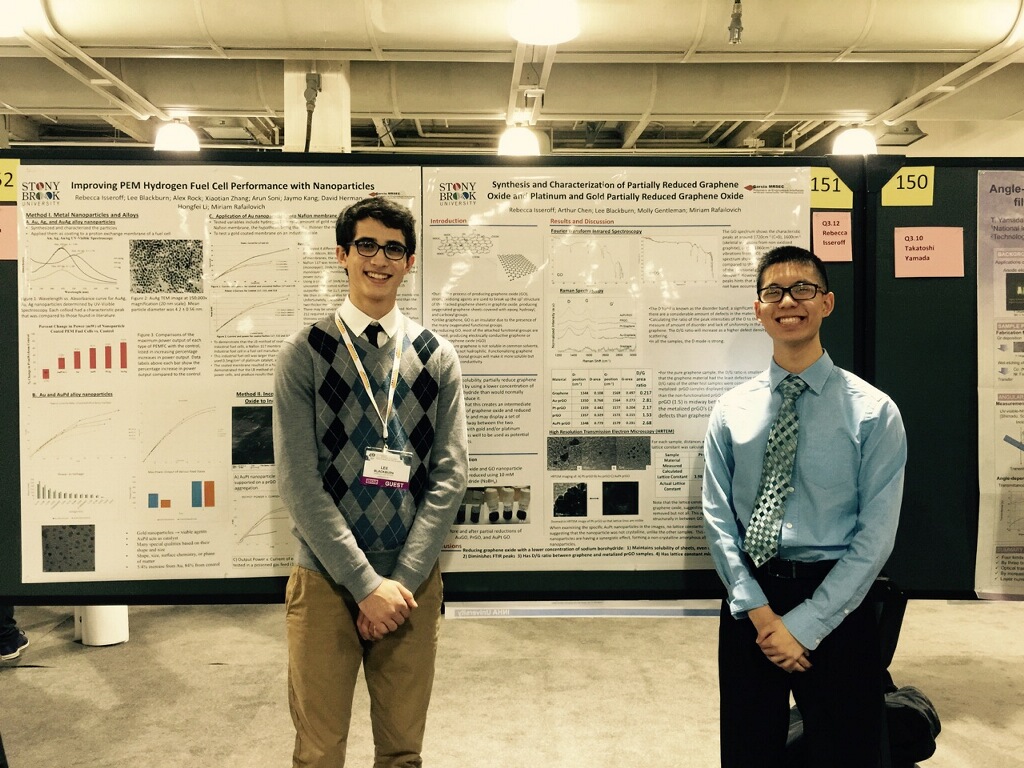 ---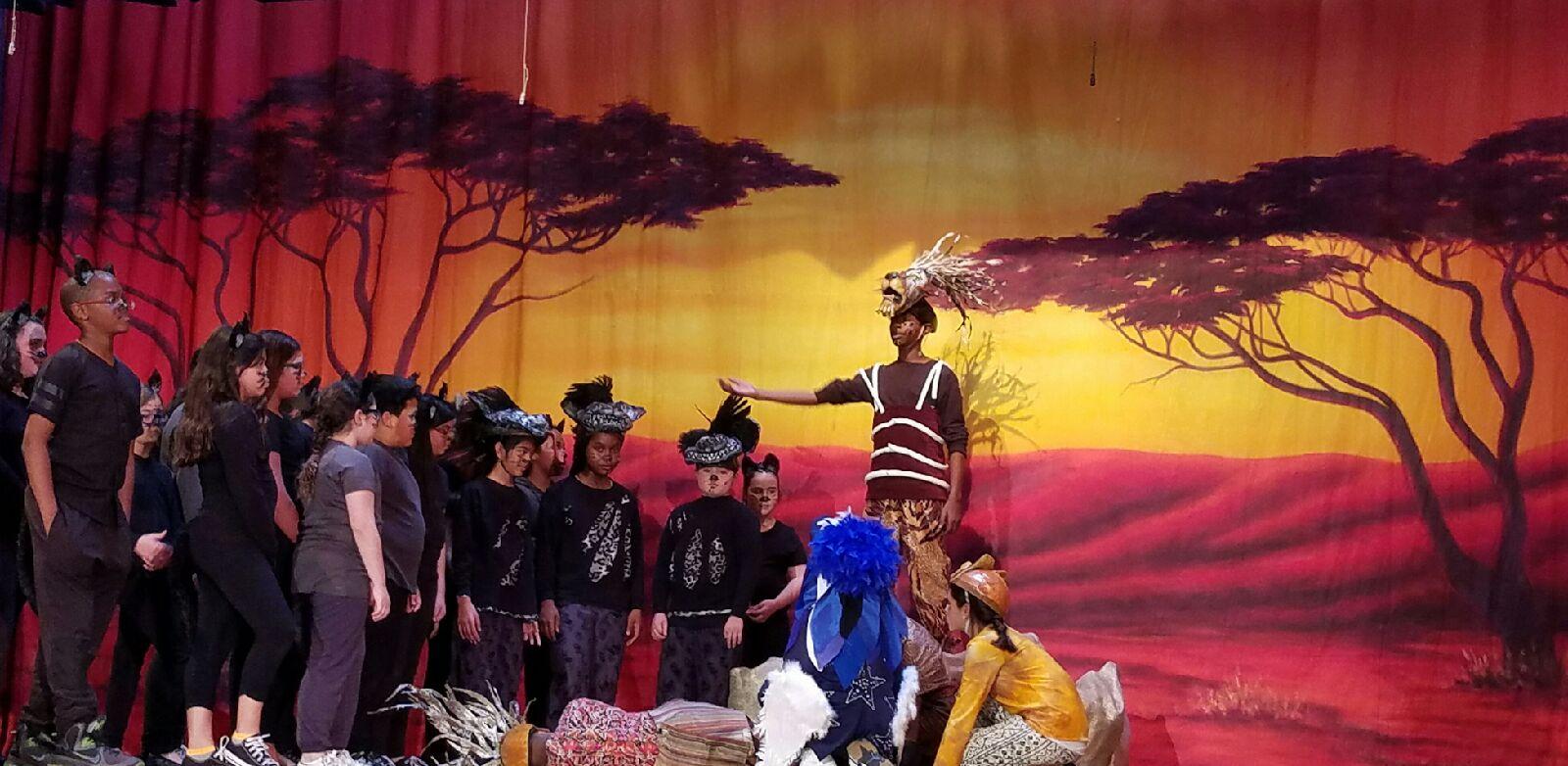 ---
LAWRENCE MIDDLE SCHOOL CAREER FAIR
---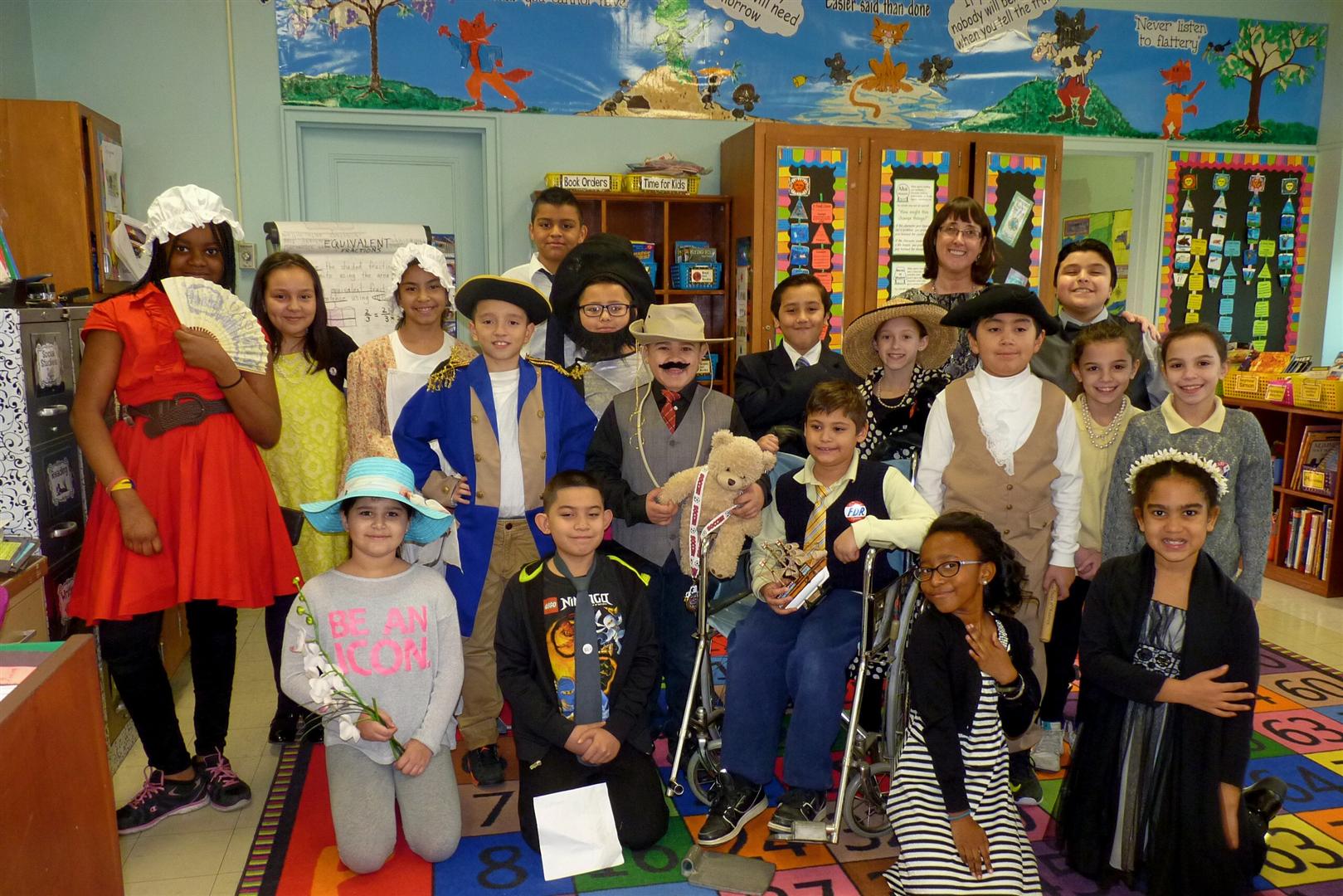 ---
LAWRENCE PRIMARY SCHOOL CELEBRATES DR. SEUSS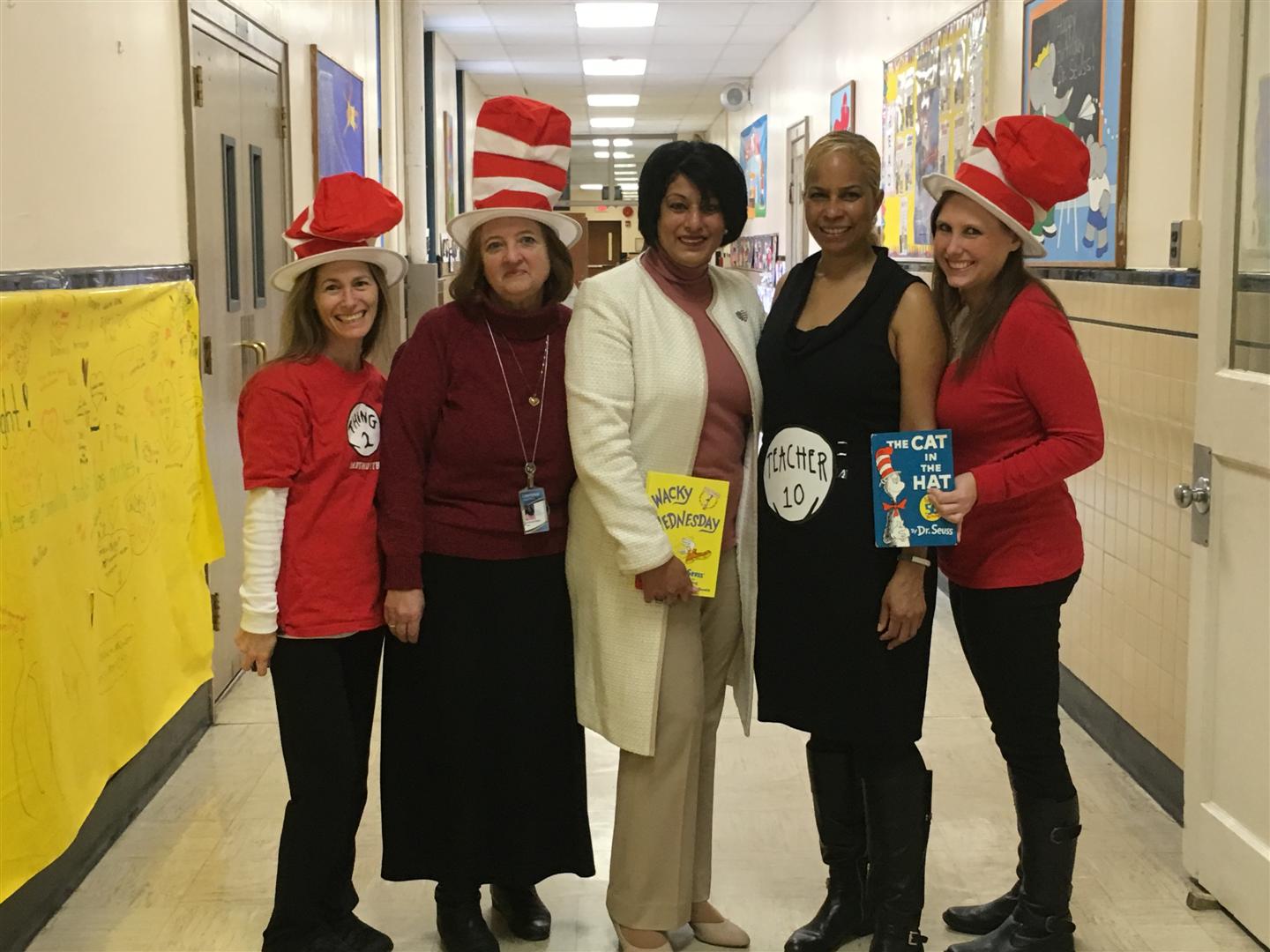 ---
LHS SENIOR PRESENTS AT ASSOCIATION FOR PSYCHOLOGICAL SCIENCE
---
LAWRENCE MIDDLE SCHOOL DRAMA CLUB ~ CINDERELLA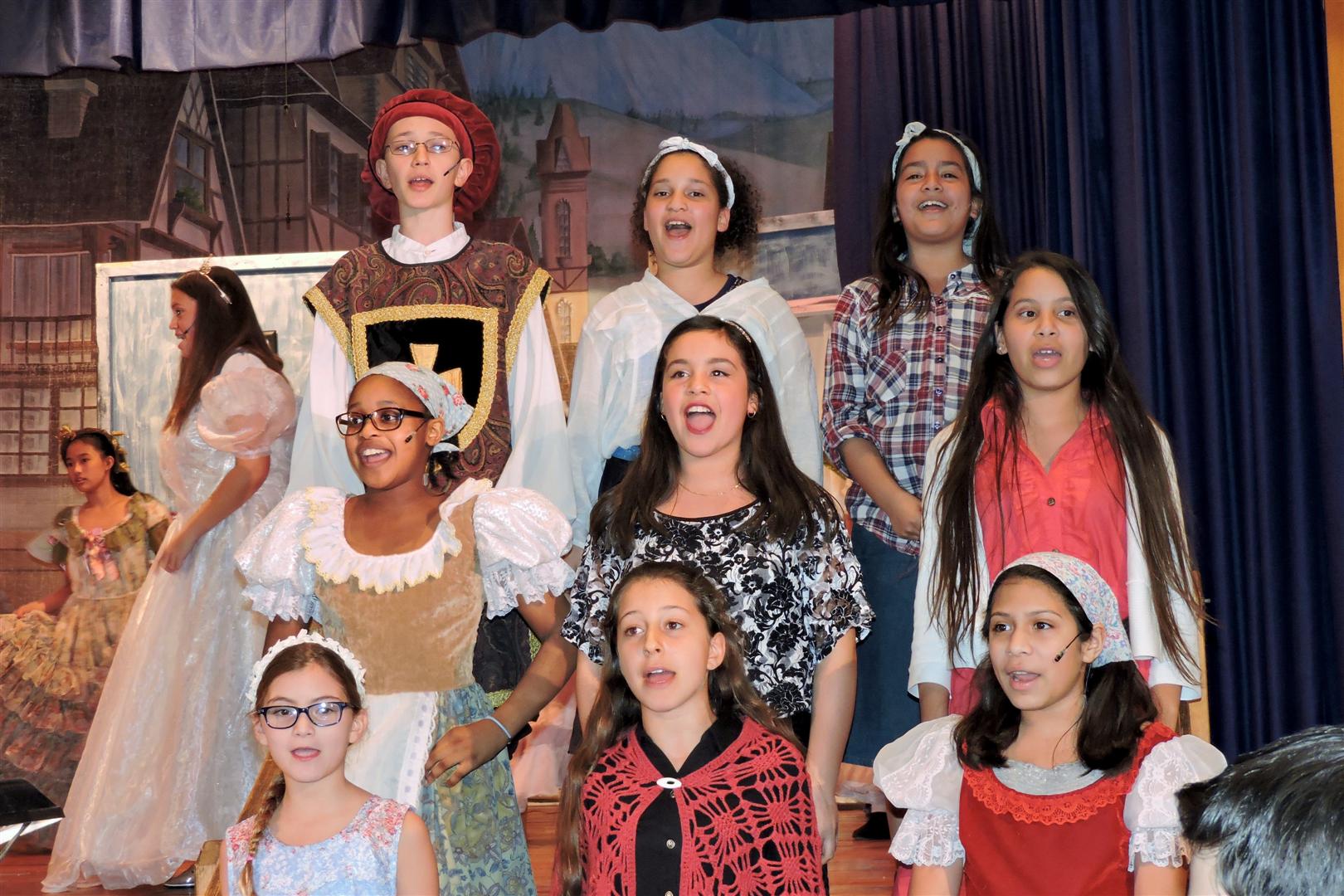 ---
LAWRENCE HIGH SCHOOL ~ FOOTLOOSE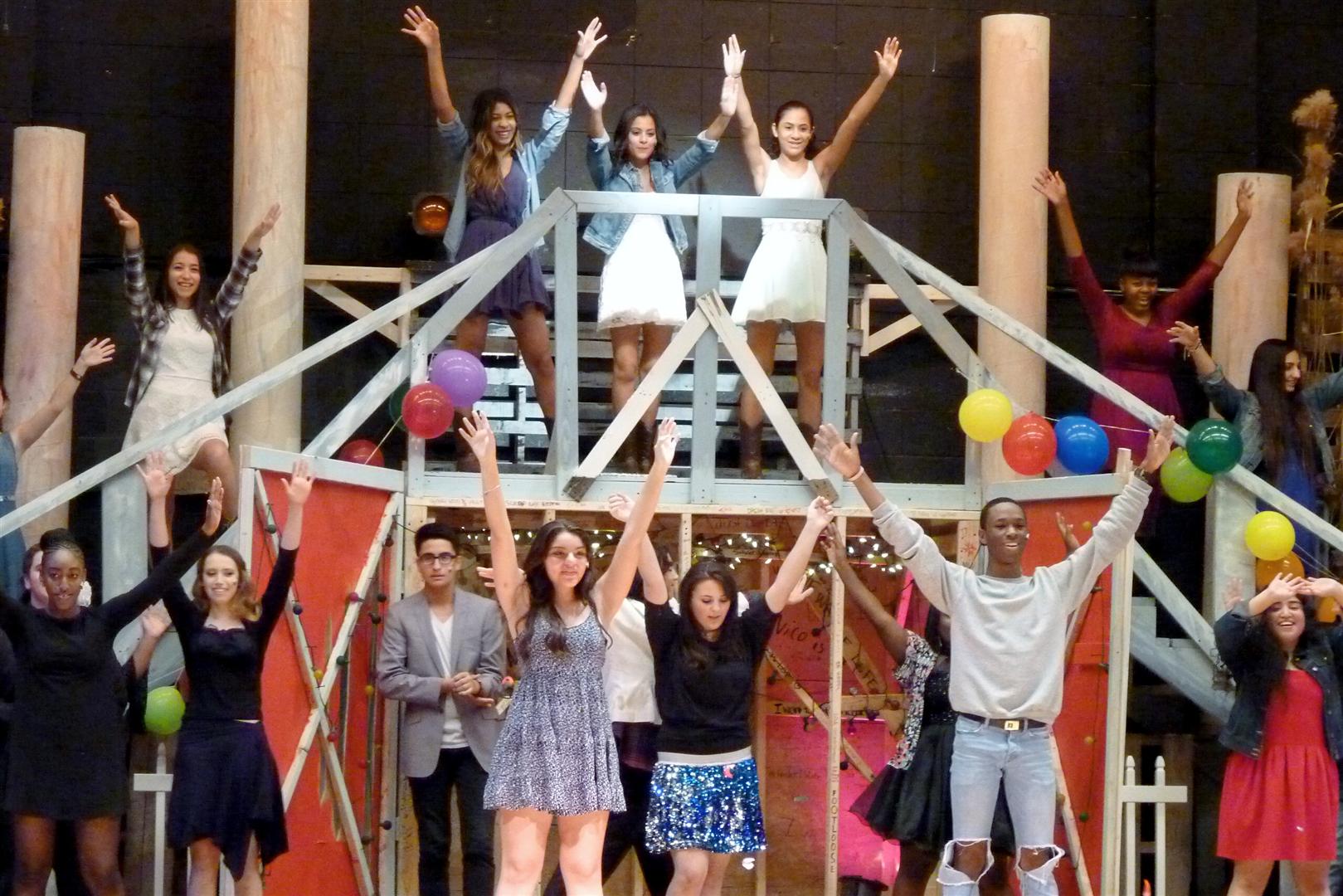 ---
LAWRENCE MIDDLE SCHOOL HIGH HONOR ROLL BREAKFAST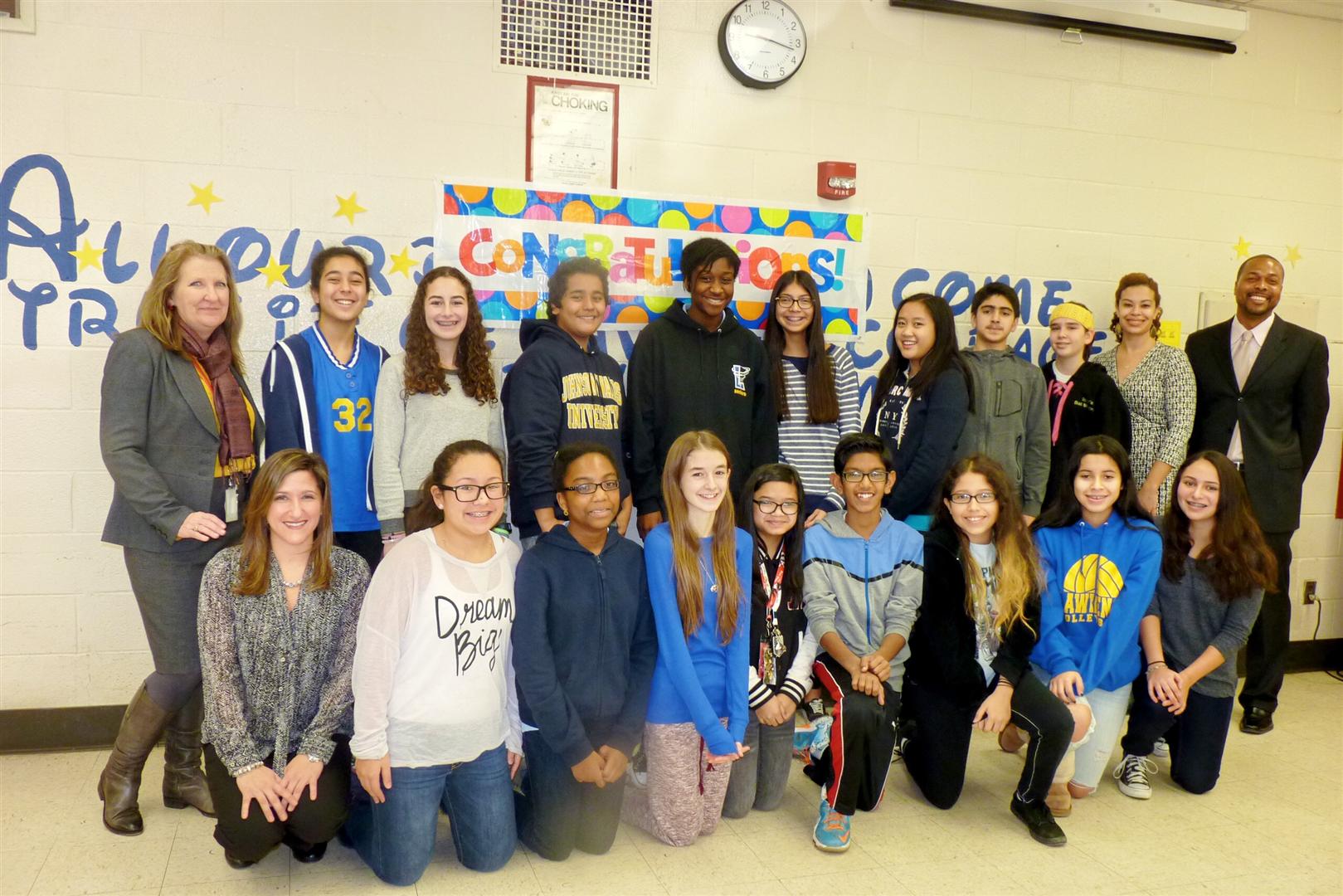 ---
LAWRENCE EARLY CHILDHOOD CENTER SAFETY DAY
---
LAWRENCE STUDENTS SERVING FOR THE HOLIDAYS
On Saturday, November 21st the Inwood Community Center opened their doors to the entire community to celebrate Thanksgiving. Families from the five town communities were welcome to share dinner and festivities. The traditional Thanksgiving foods were generously prepared by the women at the community center whom worked tirelessly to make sure the families were given plenty of food to eat and enjoy the season of giving. The Lawrence Middle School Council for Unity arrived at noon time to devote their day to our community. Under the direction of Marianella Mena and Rhonda Barsel, all the girls showed up with big smiles and open hearts. They set up, served the meals, entertained the young children, and made sure the day was perfect. Their dedication to service and empathy is truly amazing. They are learning at a young age that giving, caring, and hard work is so very important in building character. These beautiful girls truly understand what the holiday season is all about.
---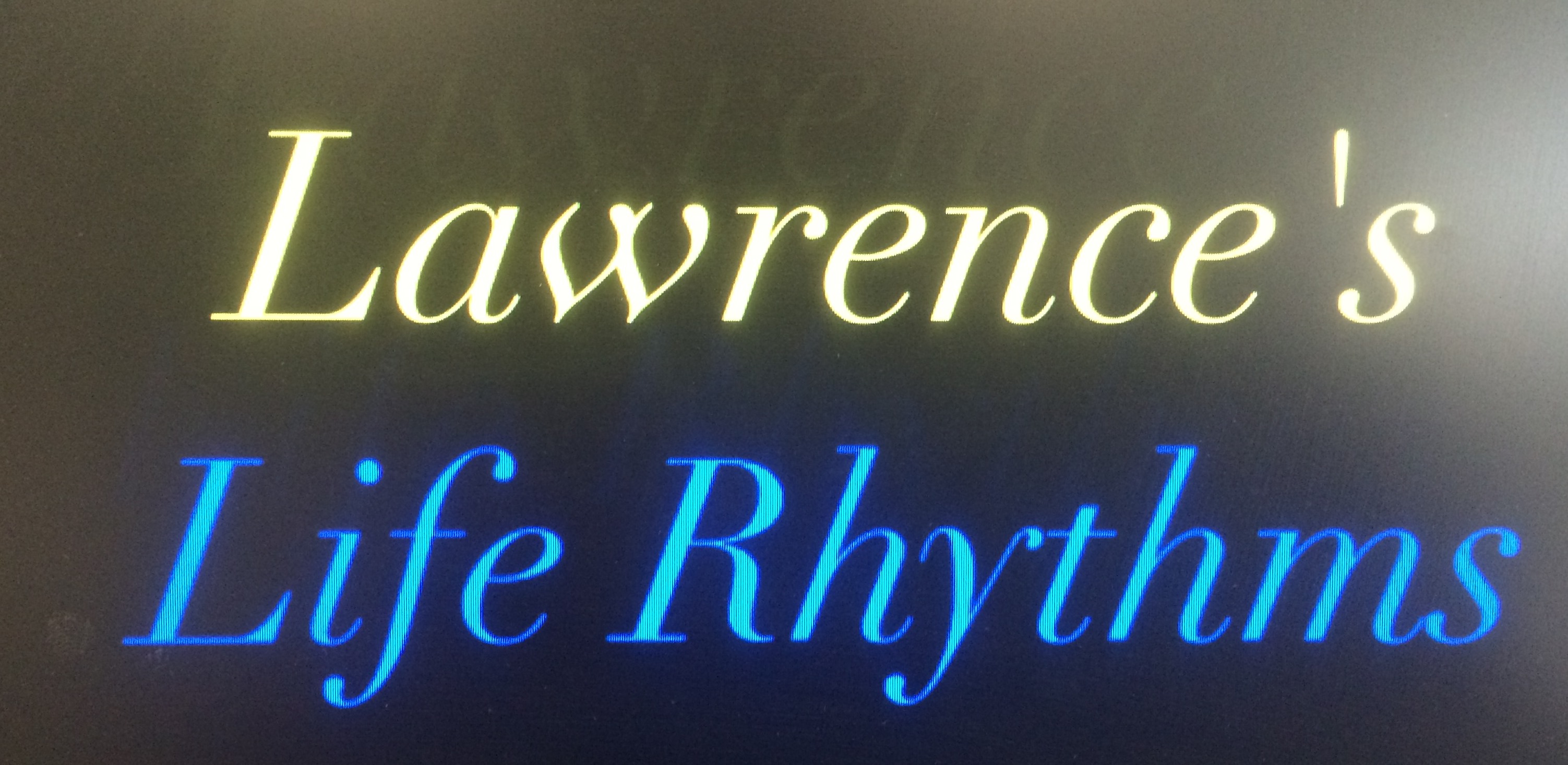 The Life Rhythms Percussion Ensemble was established one year ago. Since then they have performed in Disneyworld, Rosemarie Kennedy High School, Nassau County Legislature, and the Cedarhurst Park Summer Series. Their next performance will be at the NYSSMA All State Conference in Rochester. The following link is to a video from Life Rhythms most recent performance at the Nassau County Music Educators Balanced Mind Conference at Molloy College.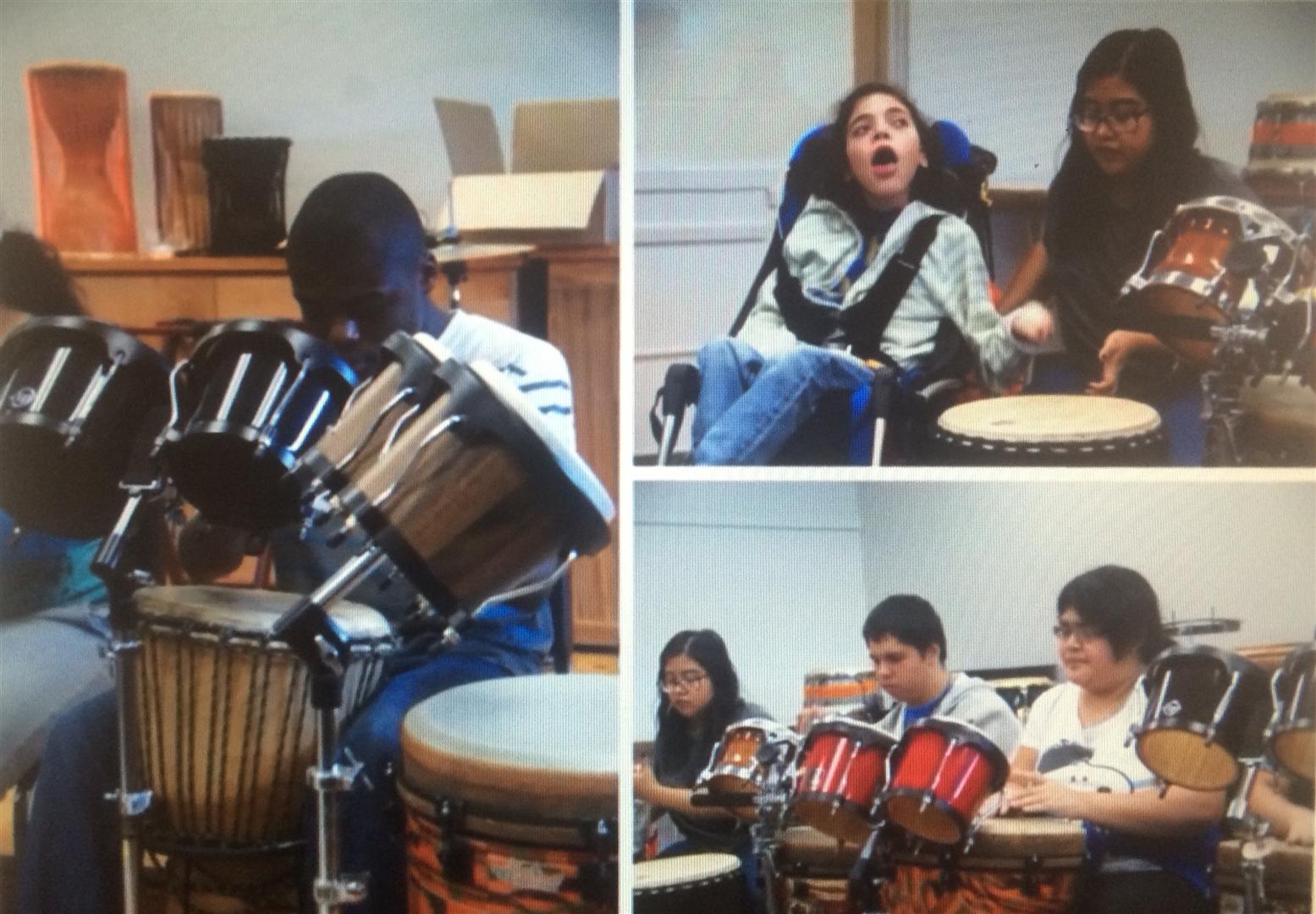 ---
EMPLOYEE OF THE MONTH
Nicole Marron Quinn
Ms. Marron-Quinn holds a special place in the heart of all at the Early Childhood Center at Number Four School. Ms. Marron-Quinn works as a Teacher Assistant in the school's library/media center. She holds a degree in Elementary Education and a masters in Special Education from Touro College. When her son, Sebastian, was five years old she began her career in Lawrence as Co-President of the PTA at Number Four School. This was the year of the schools 100th year celebration. Visitors to the school still see the impact of her fundraising coordination with the lovely "Family of Learners" sign in front the school.
Nicole grew up in Point Lookout & has lived there most of her life. She was in Long Beach School District's first ever Gifted & Talented program, LARC, for her elementary years. In high school she took accelerated classes which allowed her to graduate 6 months early. Therefore, at 17 years of age, she spent the spring of senior year living & working on a kibbutz in Israel. After leaving the kibbutz she spent a month in London before returning home.
Nicole enjoys cooking, singing and traveling. Additionally,she spends time volunteering for such activities as PTA @ #4 school, head coach of her son Sebastian's little league team, as well as a Den Leader for Cub Scouts for 2 years.
Sebastian is 12 years old and currently attends Long Beach Middle School. He excels academically, participating in the districts gifted & talented program, LARC, in elementary school, and now in APT at the Middle School. He has been on High Honor Roll all year. He enjoys playing football for the LB Bulldogs, and has recently developed a passion for acting. He is looking forward to participating in his 3rd production, Aladdin, this summer after attending theater camp.
His mom, Nicole, has continued her learning journey as well. Working first as a substitute teacher and then assuming the responsibilities of the Teacher Assistant position at the Early Childhood Center at Number Four School for the last six years. In addition to managing the extensive collection of books, Ms. Quinn organized Truck Day, the Scholastic Book Fairs, Peaceful Letter Day, many PTA events and has created the 2015-2016 Number Four School yearbook. She truly represents the "T" in the PTA.
Nicole is a wizard with technology. This year she took charge of the layout of our District Website, making Lawrence.org a showcase of good news for all see. We are happy to announce Nicole Marron-Quinn as the Superintendent's Employee of the Month.