MISSION STATEMENT
The mission of the Lawrence Public Schools, a unifying force at the heart of a cultural mosaic, is to ensure all learners reach their highest individual potential, through an academically rigorous educational system that inspires life-long learning; focuses on creative, student-centered teaching and learning; and enables all to possess the confidence and abilities to meet life's challenges.
---
Through a Child's Eyes

Look into the eyes of a Lawrence student and you'll see the reflection of achievements made throughout the school year. We can take pride in a school culture that promotes Character Development and emphasizes Social Emotional Learning. As we bring closure to the school year, we appreciate how far our children have come. They have developed competencies that serve as a foundation for success now and in the future. The spirit of our Lawrence Family is a model of professionalism, teamwork, and collegiality that provides the best possible example for children to see.

Sometimes, students will do as we say, but as they observe us daily, will ultimately do as we do. In Lawrence, we walk the talk - our actions speak louder than words. The eyes of our children also speak louder than words, and to every staff member they are saying, "THANK YOU!"

Gary Schall, School Superintendent
---
School Uniforms
After receiving an overwhelming response from our parent surveys, Lawrence has elected to use uniforms in our schools from kindergarten to Eighth grade.
The uniforms will be:
Early Childhood Center at #4, kindergarten, and Primary School at #2, first and second grade, will wear uniform shirts or shirts with school graphics.
Elementary School at the Broadway Campus, grades 3,4 and 5, will wear yellow or gold collared three button long or short sleeve polo shirts with navy bottoms (options of skort, Bermuda shorts, capri or pants).
Middle School at the Broadway Campus, grades 6,7,and 8 will wear light blue tops with navy bottoms (options of skort, Bermuda shorts, capri or pants) optional of purchases from school store to enhance (i.e. vest, sweater).
These items are available through local merchants (Target, JCPenney, Walmart). Additionally, a vendor will be visiting the 195 Broadway Campus to make ordering more convenient for our families.

Click below to view an informational PowerPoint.
---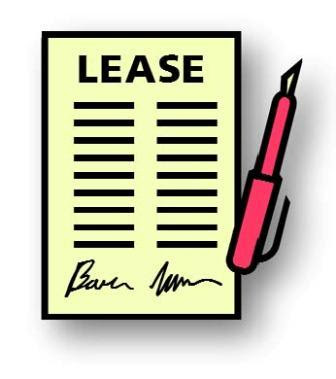 For Number Five School, the Board of Education has approved a short-term one year lease, with a one year only option to renew, for the Shulamith School for Girls. As a triple net lease, Shulamith is responsible for all building expenses, thus generating an immediate net revenue of $500K for the first year, and another $500K if the option is taken to renew in the second year. In addition, the District will realize a savings of approximately $800K in operating expenses.
It is important to note that in less than seven months, the District has announced its plan to re-structure and put into place a short-term lease arrangement that generates significant revenue and savings, but more importantly provides us with resources required to maintain outstanding programs for our children. This reflects outstanding fiscal management! In addition, this short-term lease provides us with the time needed to find a school, organization, or institution that will not only lease the building, but will partner with us to provide an appropriate setting for our students with the greatest needs.
---
SUPERINTENDENT'S EMPLOYEES OF THE MONTH
For their years of service and dedication to the Lawrence Public Schools, we gratefully acknowledge the following staff members who will be retiring at the end of the school year:
Francesco Alfaro
Carroll Belt
Georgia Bitterman
Patricia Boland
Margaret Capobianco
Antonio Catalano
Alicia Dunn
Evelyn Hattem
Linda Klayman
Liliane Muhlbauer
Catherine Pantano
Karen Posner
Ellen Shurgan
Daniel Smalley
Linda Soule
Maryjane Tully
Kathleen Vaughn
Robin Wynn