MISSION STATEMENT
The mission of the Lawrence Public Schools, a unifying force at the heart of a cultural mosaic, is to ensure all learners reach their highest individual potential, through an academically rigorous educational system that inspires life-long learning; focuses on creative, student-centered teaching and learning; and enables all to possess the confidence and abilities to meet life's challenges.
---
Click here to view the 2015-2016 Calendars.

The School Calendars link is also located on the left side navigation menu of this page.

First Day of School - September 3rd
---
2015-2016 SCHOOL HOURS

Classes

Classes

Buses

"0" and "X"

Begin

End

Depart

Period End

Early Childhood Center at #4 School (PreK - K)

9:10

3:30

3:40

Lawrence Primary School at #2 School (1 - 2)

8:45

3:25

3:35

Lawrence Elementary School at Broadway Campus (3 - 5)

8:45

3:25

3:35

8:00

Lawrence Middle School at Broadway Campus (6 - 8)

7:48

2:35

2:45

3:30

Lawrence High School (9 - 12)

7:48

2:35

2:45
---
New School Year
The remaining days of summer have an air of excitement with anticipation of the new school year that awaits us. The opening of school promises to be a turning point with changes to our schools being achieved from the inside-out. New grade configurations, new school uniforms, new Focused Cluster Groupings, new program offerings, new building assignments for many staff, and millions of dollars in building improvements, all of which will serve as a springboard for our success!
New grade configurations will provide a foundation for advances in team planning, coordination across the grade level, and articulation from grade to grade. Lawrence Elementary School (LES) for Grades 3-5, located with Lawrence Middle School (LMS), will provide an enhanced learning environment with many improved facilities that include science labs now available to our younger students. With PreK-K at Number Four School, and Grades 1-2 now at Number Two School, for the first time each grade is united under what is referred to as the Princeton Plan, all in alignment with the District's mission to serve as a unifying force.
Based on overwhelming parent support, school uniforms will now be utilized for students in PreK-8. This is expected to enhance school culture by promoting school spirit, pride, teamwork, and a deeper feeling of belonging to our Lawrence Family.
Having a wide range of well-established academic and extracurricular programs competitive with other top tier districts, we continue to enrich our offerings with a new 3-D Printing Course that begins in September at LHS, Computer Coding at LMS and LHS, and After School Team Sports and Drama Clubs for LES. Lee Arroaz, our newly appointed Coordinator of Instructional Technology will spearhead Professional Development initiatives that will enhance our ability to utilize the most current resources available. To address the needs of our English Language Learners, a fully implemented Bilingual Program K-12 is ready to begin. In addition, to provide enrichment for our gifted learners while providing remediation for those in need of academic support, Focused Cluster Groupings have been established to narrow the range of achievement in each class so that teachers can more effectively differentiate instruction.
Changes in our instructional program are complimented by changes in the physical appearance of our buildings. The list of capital improvements is expansive and includes the following:
LHS
Cafeteria Renovation with new air conditioning unit installed
New Main, Guidance and Central Offices
Air conditioning unit upgrade in Auditorium
New Science Research Projects Room
Renovations to all Science Labs
LMS/LES
New Suite for Art, Technology, Music, Home & Careers
Renovations to 15 Classrooms
New Softball Field
Upgrades to all Fields, Track & Tennis Courts
New LED Entrance Sign
New Transportation & Facilities Offices
From the inside-out, this extraordinary range of change is the direct result of our Lawrence Family working together with a focus on creating the best possible learning environment for our children. We look forward to the new school year and all the wonderful days to come!
Gary Schall, School Superintendent
---
School Uniforms
After receiving an overwhelming response from our parent surveys, Lawrence has elected to use uniforms in our schools from kindergarten to Eighth grade.
The uniforms will be:
Early Childhood Center at #4, kindergarten, and Primary School at #2, first and second grade, will wear uniform shirts or shirts with school graphics.
Elementary School at the Broadway Campus, grades 3,4 and 5, will wear yellow or gold collared three button long or short sleeve polo shirts with navy bottoms (options of skort, Bermuda shorts, capri or pants).
Middle School at the Broadway Campus, grades 6,7,and 8 will wear light blue tops with navy bottoms (options of skort, Bermuda shorts, capri or pants) optional of purchases from school store to enhance (i.e. vest, sweater).
These items are available through local merchants (Target, JCPenney, Walmart). Additionally, a vendor will be visiting the 195 Broadway Campus to make ordering more convenient for our families.

Click below to view an informational PowerPoint.
UNIFORM GUIDELINES
New York State Education Regulations prohibit a school district from penalizing or taking disciplinary action against any student for not wearing a school uniform. Based on overwhelming parent support the Lawrence Public Schools encourages students in grades PreK-8 to wear uniforms.
---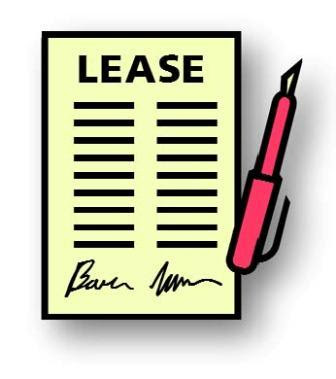 For Number Five School, the Board of Education has approved a short-term one year lease, with a one year only option to renew, for the Shulamith School for Girls. As a triple net lease, Shulamith is responsible for all building expenses, thus generating an immediate net revenue of $500K for the first year, and another $500K if the option is taken to renew in the second year. In addition, the District will realize a savings of approximately $800K in operating expenses.
It is important to note that in less than seven months, the District has announced its plan to re-structure and put into place a short-term lease arrangement that generates significant revenue and savings, but more importantly provides us with resources required to maintain outstanding programs for our children. This reflects outstanding fiscal management! In addition, this short-term lease provides us with the time needed to find a school, organization, or institution that will not only lease the building, but will partner with us to provide an appropriate setting for our students with the greatest needs.
---
SUPERINTENDENT'S EMPLOYEES OF THE MONTH
For their years of service and dedication to the Lawrence Public Schools, we gratefully acknowledge the following staff members who will be retiring at the end of the school year:
Francesco Alfaro
Carroll Belt
Georgia Bitterman
Patricia Boland
Margaret Capobianco
Antonio Catalano
Alicia Dunn
Evelyn Hattem
Linda Klayman
Liliane Muhlbauer
Catherine Pantano
Karen Posner
Ellen Shurgan
Daniel Smalley
Linda Soule
Maryjane Tully
Kathleen Vaughn
Robin Wynn