Superintendent, Gary Schall
Deputy Superintendent, Dr. Ann Pedersen
---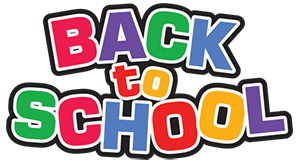 Tuesday, September 6th!
---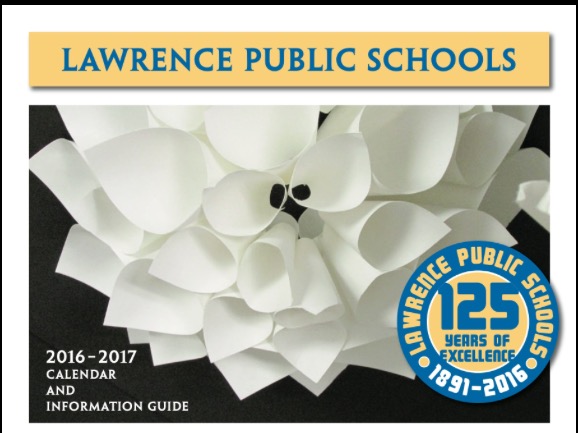 Click here to access the 2016-2017 School Calendar & Information Guide
---
Dear Lawrence Family,
This year we celebrate the 125th anniversary of the founding of the Lawrence Public Schools. Our great community has supported a tradition of excellence that has been sustained and cultivated since 1891. The demands of the 21st century, the technological advances of the information age, and the rapid changes in our global society require that our children be prepared better than ever before. Reflecting on our rich history we can learn from the challenges that previous generations had to overcome. We take pride in our children, teachers, families and community for overcoming the complex challenges of our time.
Our robust scholastic offerings and expansive programming have provided a foundation for achievement that has enabled our school district to continue to earn distinction. As times have changed we have adapted to reflect our community's shared values and collective vision for the future we all want for our children. Most important, the Lawrence Public School continues with resolve to focus on our mission as the unifying force at the heart of a cultural mosaic. Wishing you and your family a successful school year and Happy Anniversary!
Gary Schall, Superintendent
---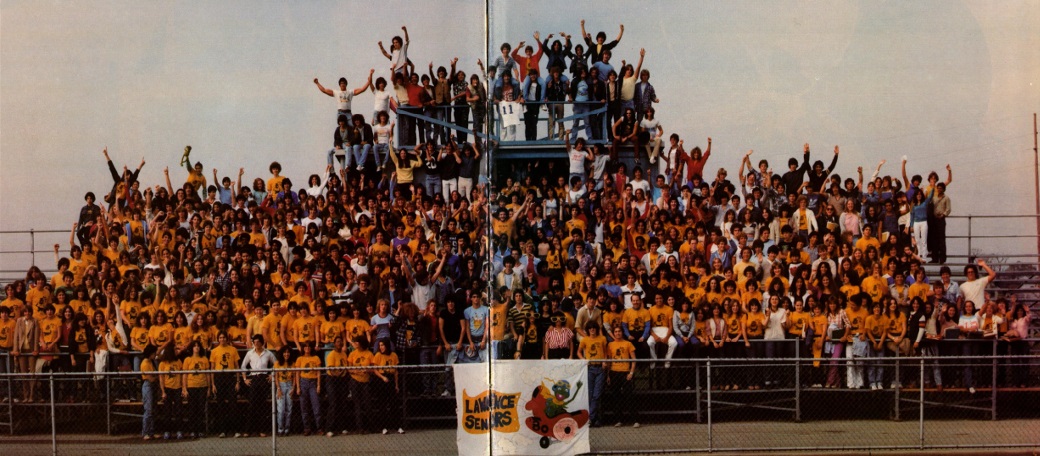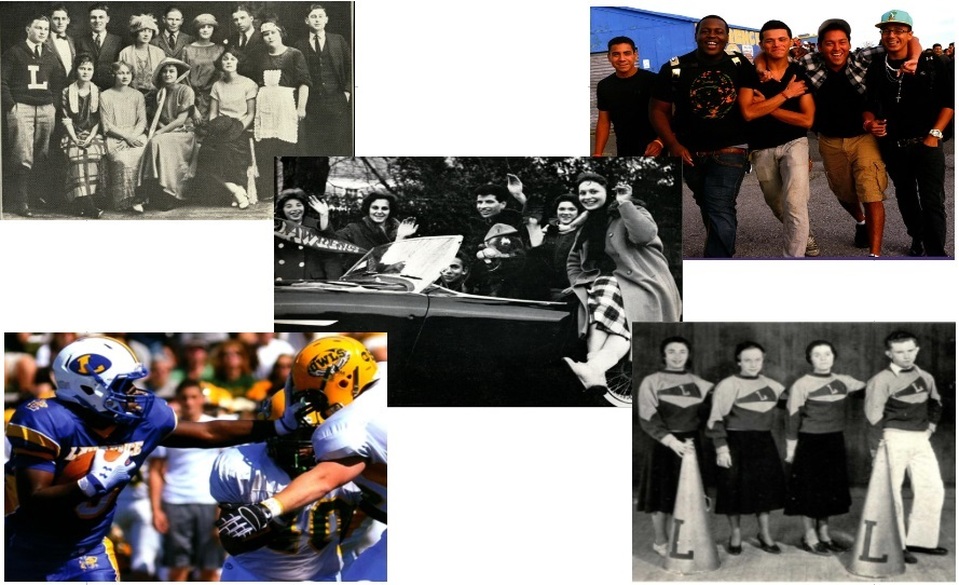 LAWRENCE PUBLIC SCHOOL DISTRICT: CELEBRATING 125 YEARS OF EXCELLENCE
LAWRENCE PUBLIC SCHOOLS 125TH ANNIVERSARY FACEBOOK PAGE
---
Lawrence Country Clubs Sponsors LMS Golf Program
---
Lead Levels in School Drinking Water Meet Federal Guidelines
---
TALKING TO KIDS ABOUT RACE AND VIOLENCE
By: Harold Koplewicz, MD Child Mind Institute (info@childmind.org)
In the wake of recent racially charged violence, our dismay and distress have reached a fever pitch. These tragic shootings — of black men by police and policemen by a sniper — add fuel to a burning conversation in this country, and I think it's important for all of us to take part. The conversation is about the relationship between police and black communities, about violence, racism and divisiveness.
To be honest, part of me wants to ignore it and keep my head down. Can a white child psychiatrist have a role in addressing this crisis? If I did not want to raise eyebrows or potentially offend anyone, I'd stop writing now.
But my job is to speak for children, who too often get short shrift because it is "inconvenient" to put their interests first. And here is the truth: the outbursts and the arguments, the anxiety and enmity, the killings and memorials are out there in full view of our kids — black or white, documented or undocumented, immigrants or native born.
Our children need help. They need the adults in their lives to step up and comfort them and also to be honest with them. And though the conversation is different from community to community, parents need to talk to their children about the way things are and the way we think they should be.
Last week's violence was particularly painful because it threatens to turn even our mourning into something that divides, rather than uniting us. Our children look to us not only to keep them safe but also to help them think about upsetting information, including injustice, violence and division.
Many people have published helpful guidelines for talking to children about these very American issues of race, racism, equality and responsibility. I offer just a few:
Acknowledge injustice in our society. Children know when adults are hiding things from them, and it makes them feel unsafe.

Talk about the power of positive action. It helps children to know that adults are working together to make our communities and our country more fair.

Communicate hope to children. Feeling powerless or passive in the face of bad things makes them more painful.

Focus on togetherness and our common welfare. We need to stress that if some Americans are vulnerable, none of us should be comfortable.

Affirm the value of peaceful dissent. Passionate differences of opinion are the lifeblood of this country, but disagreements are never an excuse for violence.

E pluribus unum. When the conversation turns ugly, our children should know that uniting rather than dividing is the course that gets results.
Speaking these words to our children is very hard when we feel strongly that we are right, and the other side is wrong. The conversation devolves into fearful stereotypes, unkind words and hurtful shouting. Too often it is punctuated with gunfire. Let us remember that this violence and these words and this free-floating anxiety are not lost on our children.
Luckily, we have examples that we can aspire to. Three of them spoke at Tuesday's memorial for the fallen Dallas police officers. Rabbi Andrew Marc Paley connected the anxiety so many of us live with to its unfortunate outcome. "Those of us who are scared and afraid, angry and confused," he said, are suffering with an "illness of violence, hatred, xenophobia and indifference that plagues us every day."
President Obama spoke movingly about the challenges we face in confronting that illness. "I've seen how inadequate words can be in bringing about lasting change," he said. "I've seen how inadequate my own words have been." But examples like the people of Dallas are strong. "All of you," he told the mo­urners, "out of great suffering have shown us the meaning of perseverance, of compassion, of hope."
The best gift we can give our children, and the best way to make them feel safe, is to let them hear and see our efforts to work towards change. "There is no greater love than this," Dallas police chief David Brown said in memorializing the five officers killed while protecting a protest. "These five men gave their lives for all of us."
---
Lawrence High School's re-creation of the Kiesza music video.
---
---
LAWRENCE STUDENTS PRESENT ORIGINAL RESEARCH IN THE WINDY CITY!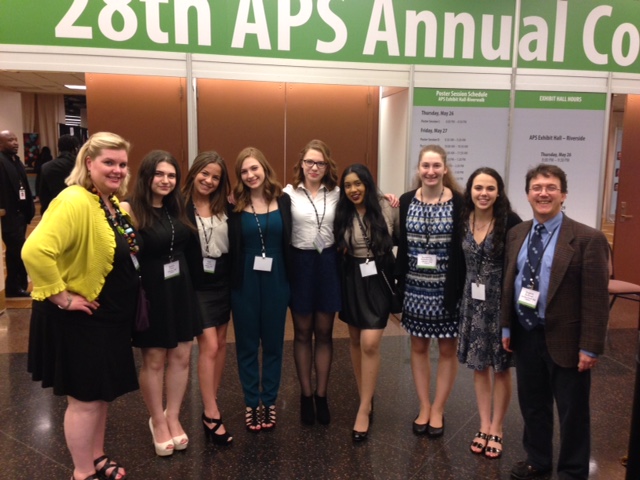 ---
Congratulations to Lawrence HS senior Lee Blackburn who won second place at the Intel International Science & Engineering Fair held last week in Phoenix, Arizona......
---
LMS NATIONAL HONOR SOCIETY INDUCTION KEYNOTE SPEECH BY LAWRENCE VILLAGE MAYOR MARTIN OLINER
On behalf of the Village of Lawrence, it is with real enthusiasm that I welcome each of you to this Induction Ceremony of the National Junior Honor Society of the Lawrence Middle School. Congratulations to every student, and to your parents, families, teachers and administrators; you can all be proud of this wonderful achievement.
Acceptance into the National Junior Honor Society is proof of academic excellence achieved through effort, patience, diligence and a devotion to learning. It also reflects leadership and character, and who you are as a person. It proves you are someone who can be relied upon, and counted on to do something, do it well and do it for the right reason. You are someone who believes in hard work and teamwork. These are skills and qualities that will serve you well as you continue through school, career and life itself.
---
LAWRENCE ELEMENTARY & PRIMARY SCHOOL EARTH DAY ARTWORK ON DISPLAY AT NYS SENATE WEBSITE
---
---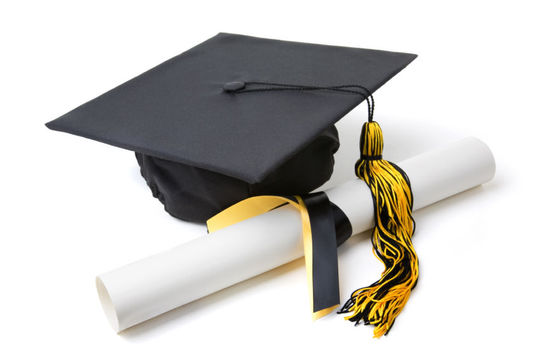 READY FOR COLLEGE AND CAREER
The growing complexity of the world and the increasing demands of the 21st century workforce require that students graduate from high school prepared for college and careers. Lawrence High School graduates possess the knowledge and skills needed to qualify for and succeed in postsecondary education or job training necessary for their chosen career. They can chose from a wide range of opportunities that include universities, community colleges, technical and vocational programs, apprenticeships, or significant on-the-job training programs.
To be college and career ready, our students are offered a rigorous and broad curriculum grounded in the core academic disciplines but also consisting of other subjects and extracurricular activities that are part of a well-rounded education. Academic preparation alone is not enough to ensure postsecondary readiness. Intellectual growth and college readiness starts in early childhood, extending from Pre-K through 12th grade, fostered by increasingly challenging content in the four core subjects and beyond. This includes:
The ability to think critically and problem solve in the context of a continuously changing set of circumstances and realities.
The advancement of reading, writing, and numeric skills that enables success in all college courses.
The capacity to communicate effectively with individuals from a wide variety of cultural and professional backgrounds.
For students who begin their education in in the Lawrence Public Schools Pre-K, our high school graduation rate is a remarkable 99 percent. Many of our LHS seniors recently received college acceptances to top schools in the nation. Many have been awarded substantial scholarships including several who will be going to college on a full four year free-ride. This is a direct result of the hard work of our dedicated teachers and staff, and the wide range of programs and learning opportunities offered by our district.
We are proud to announce that this year's college acceptances include the following schools:
| | |
| --- | --- |
| Adelphi University | Baruch College of the CUNY |
| Buffalo State College of SUNY | Cornell University |
| Florida State University | Fordham University |
| Hofstra University | Hunter College of the CUNY |
| Ithaca College | John Jay College of criminal Justice of the CUNY |
| Lasell College | Le Moyne College |
| Long Island University, Post | Medgar Evers College of the CUNY |
| Mercy College | Molloy College |
| Monroe College | Nassau community College |
| New York institute of Technology | Ohio University |
| Pace University | Pennsylvania State University |
| Queensborough Community College of the CUNY | Sacred Heart University |
| Skidmore College | St. John's University |
| SUNY College at Cortland | SUNY College at Delhi |
| SUNY College at Oswego | SUNY College at Plattsburgh |
| SUNY College at Potsdam | SUNY University at Albany |
| SUNY University at Binghamton | SUNY University at Buffalo |
| SUNY University at Stony Brook | The College of St. Rose |
| The Cooper Union for the Advancement of Science & Art | Townson University |
| Tulane University | University of Alabama |
| University of Maine | University of Maryland |
| University of Miami | University of New Haven |
| University of Pennsylvania | University of South Carolina |
| University of Tampa | Vassar College |
| Washington University | |
---
Lawrence High School is proud to announce the following for the Class of 2016:
Valedictorian – Samantha Rubenstein
Salutatorian – Taylor Luck
Honor Speaker – Dahlia Forte
Congratulations to these hardworking students!
---
I AM LAWRENCE SLIDESHOW PRESENTATION
---
STUDIO IN ART ~ FOLDED PAPER RELIEF SCULPTURE INSTALLATION AT LAWRENCE HIGH SCHOOL
---
LHS Senior Lee Blackburn is a first place winner of the Long Island Science and Engineering Fair for his research in the category of Energy. Lee created a catalyst and devised a method of applying it to a Hydrogen Fuel Cell that not only increased its power output but also completely prevented carbon monoxide from poisoning the platinum electrodes, which is the main problem plaguing the use of hydrogen fuel cells.

Lee is now a finalist in the Intel International Science and Engineering Fair and has won a week-long all expense paid trip to Phoenix, Arizona in May. He will present his research at the Intel international finalist competition, where approximately 1,700 high school students from over 75 countries, regions, and territories are awarded the opportunity to showcase their independent research and compete for approximately $4 million in prizes.

Lee will also be traveling, together with classmate Arthur Chen, to the American Physical Society March Meeting in Baltimore, Maryland on May 16, where each has been invited to present their research in a poster session. The meeting will bring together nearly 10,000 physicists, scientists, and students from all over the world to share groundbreaking research from industry, universities, and major labs.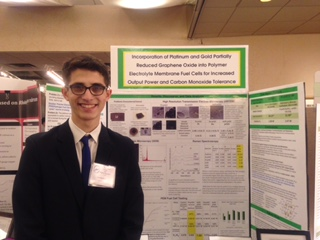 ---
LAWS THAT GOVERN RELIGION IN PUBLIC FORUMS
Most student-intiated, special interest, non-curriculum clubs are allowed to be organized in most U.S. public high schools. Their right to assemble is almost always protected under a federal law -- the Equal Access Act. It states that if a school has at least one such non-curriculum club that meets outside of class time, then the school has become a "a limited open forum." Such a forum must allow all such groups to form. Exceptions are clubs that would: "materially and substantially interfere with the orderly conduct of educational activities within the school."
The law was passed in 1984. At the time, it was originally heavily promoted by conservative Christian groups to protect students who wanted to organize religious clubs in public secondary schools. These are typically conservative Christian Bible study, fellowship, and prayer clubs. It is estimated that the number of Christian Bible clubs in high schools rose from 100 in 1980 to 15,000 by 1995. The Equal Access Act was a major facilitator to this increase.
The Court noted the "crucial difference between government speech endorsing religion, which the Establishment clause (Separation of Church and State) forbids, and private speech endorsing religion, which the Free Speech and Free Exercise clauses protect." The Act affects much more than Christian clubs. Ironically, over opposition from the same conservative Christian groups that sponsored the law, the Equal Access Act is now being used to support the right of students to organize gay/lesbian/bisexual/transgender support groups in those same high schools.
The Act requires most schools to also permit faith-based clubs of all religions with the following parameters:
The law applies only to public secondary schools which receive Federal Funding.
Attendance is voluntary.
The group is student-initiated.
The group is not sponsored by the school itself, by teachers, by other school employees, or by the government. This means that such employees cannot promote, lead or participate in a meeting.
The group is not disruptive. i.e. it "does not materially and substantially interfere with the orderly conduct of educational activities within the school."
The school is required to treat all of its student-led non-curriculum clubs equally. The school may limit meeting times and locations, but must apply equally to all groups.
For more information go to:
http://www.religioustolerance.org/equ_acce.htm
---
CONNECTED TO HISTORY
Our very own Broadway Campus Security Guard, Daniel Napolitano, recently went to the LES Book Fair looking for a book for his son. He was shocked to see, out of the corner of his eye, a history book that had a photo of his father-in-law on the cover. The photo was of Francis Taccanelli with the 4th Infantry Division landing on the shores of Normandy. Shortly after landing he was shot in the shoulder but continued fighting in what is considered one of the greatest battles in history-the Battle of the Bulge. Mr. Taccanelli was later awarded two Purple Hearts. We are proud of Security Guard Daniel Napolitano and his heroic father-in-law.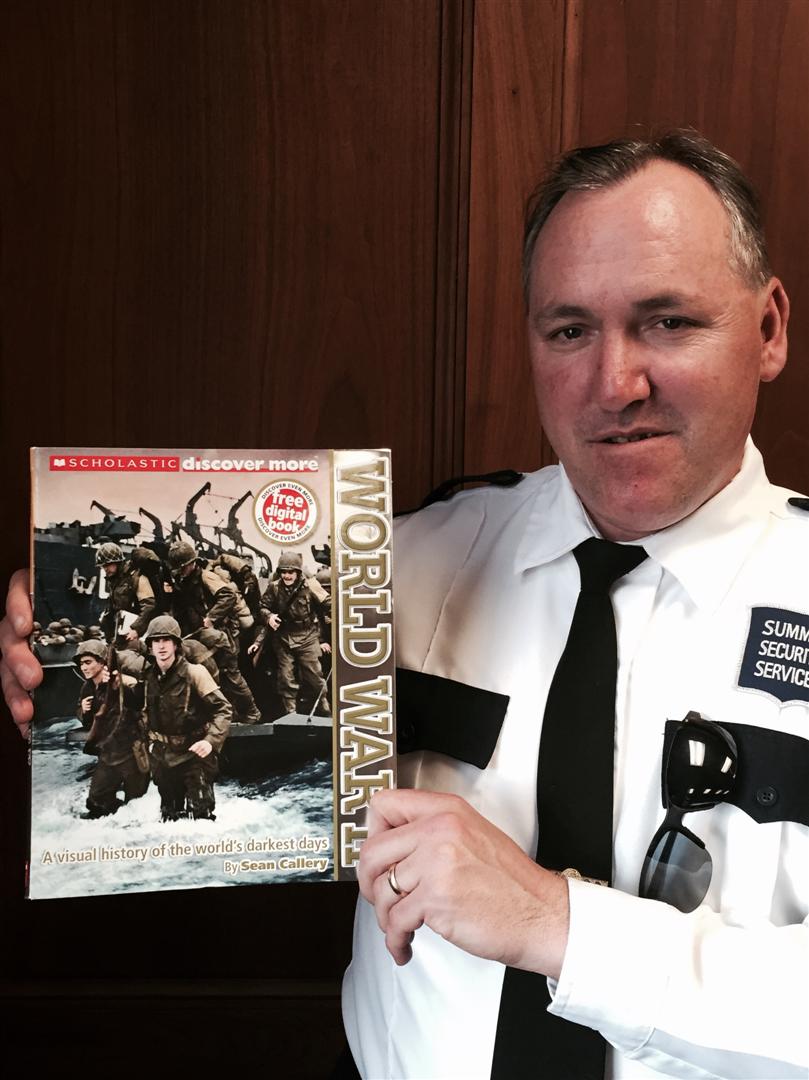 ---
FEATURED ARTICLE IN THE FIVE TOWNS HERALD: 'WE ALL NEED TO APPRECIATE EACH OTHER.' CELEBRATING DIVERSITY AT LAWRENCE MIDDLE SCHOOL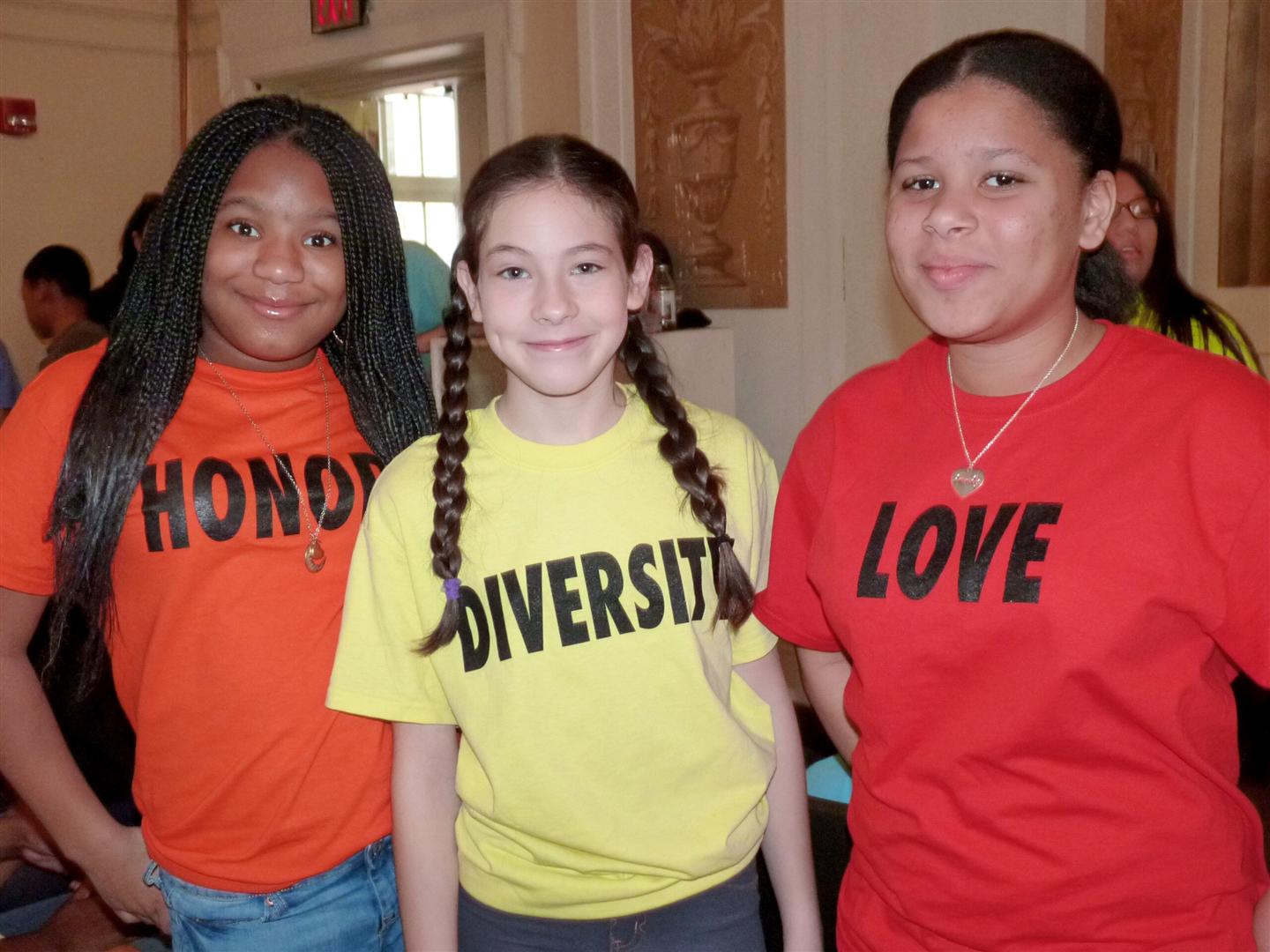 ---
STEM: LAWRENCE MIDDLE SCHOOL STUDENTS & THE NEW YORK ISLANDERS: NEWSLETTER
STEM: LAWRENCE MIDDLE SCHOOL STUDENTS & THE NEW YORK ISLANDERS: SLIDESHOW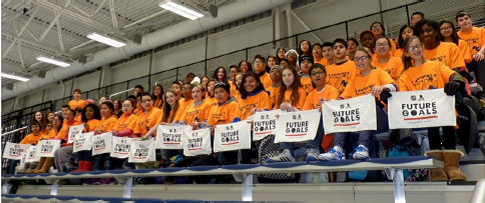 ---
VIRTUAL ENTERPRISE COMPETITION
On April 19, 2016, Our Virtual Enterprise program attended the New York City Trade Show. The members of A Twisted Cleaning Service did a great job in generating $300,000 in sales. Our company will end its 5th year with over 1,000,000 in the bank (Virtual Money). We are looking forward to year 6, in which we will be starting a brand new company in the Virtual World.
---
The Lawrence Public Schools applauds the following students for their participation in the All-County Music Festival held at the Tilles Center, C.W. Post College on January 10-11, 2016.
Division 1 – Division 4 -
Emma Urgen – Orchestra Priscilla Detweiler- Chorus
Billy Godoy-Band Daniel Reyes- Chorus
Alexis Acosta- Chorus Nia Robertson -Chorus
Kaitlyn Walsh- Chorus Samuel Park - Orchestra
Angel Bran – Chorus Jerry Reyes - Band (All-County Orchestra)
Sivan Feder- Chorus Daniel Rizzo - Band (All-County Orchestra
Division 2 - Division 5 -
Leon Canales – Band Jason Eras- Chorus
Audrey Michlig – Orchestra Shelly Goldman - Orchestra
Victor Rodriguez- Chorus
Division 3 -
Alexandra Patterson- Band
Eric Hwang - Orchestra
Sabine Salnave- Chorus
---
LHS SCIENCE RESEARCHERS PRESENT AT NATIONAL SYMPOSIUM
Regional Finalists in the 2014 Siemens Competition, Lee Blackburn and Arthur Chen presented their research on November 30th, at the Materials Research Society Fall Symposium at the Hynes Convention Center in Boston, MA.

There was a lot of interest in their research projects and, of course, the end surprise that scientists always ask them is what university they are attending, of which they answer that they are still high school seniors. You should see the look on the faces of the scientists! The Lawrence Family applauds our research students and their Projects Teacher Rebecca Isseroff.

The Materials Research Society Fall Symposium is a growing, vibrant member-driven organization of over 16,000 materials researchers from academia, industry and government, and is a recognized leader in the advancement of interdisciplinary materials research.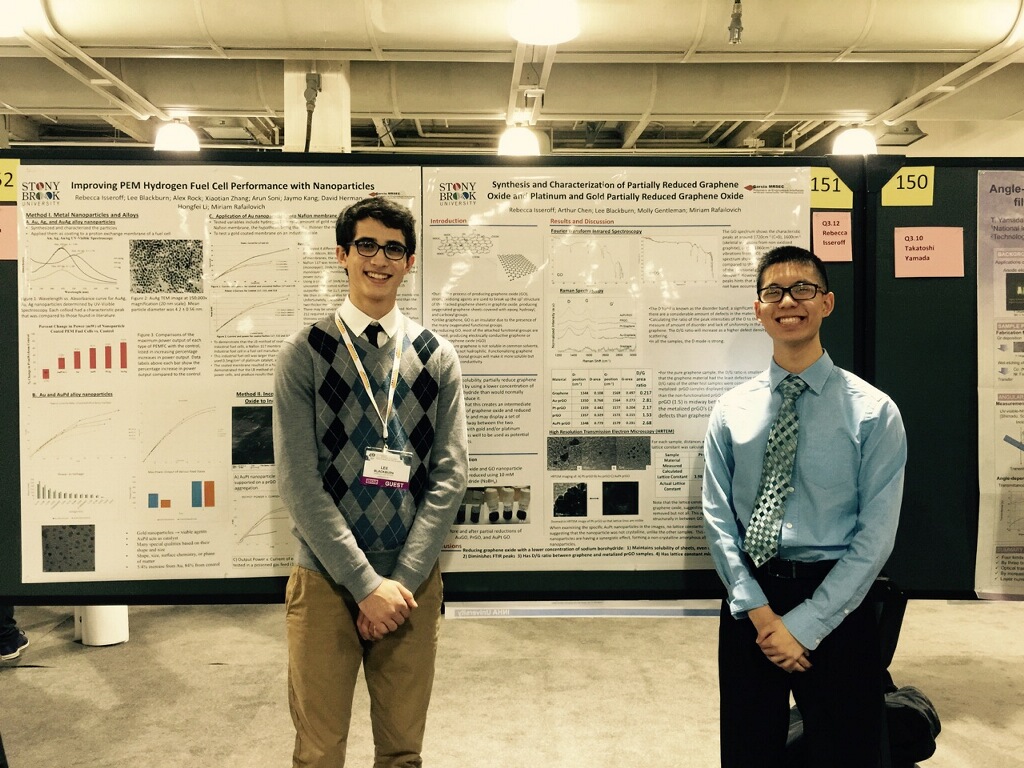 ---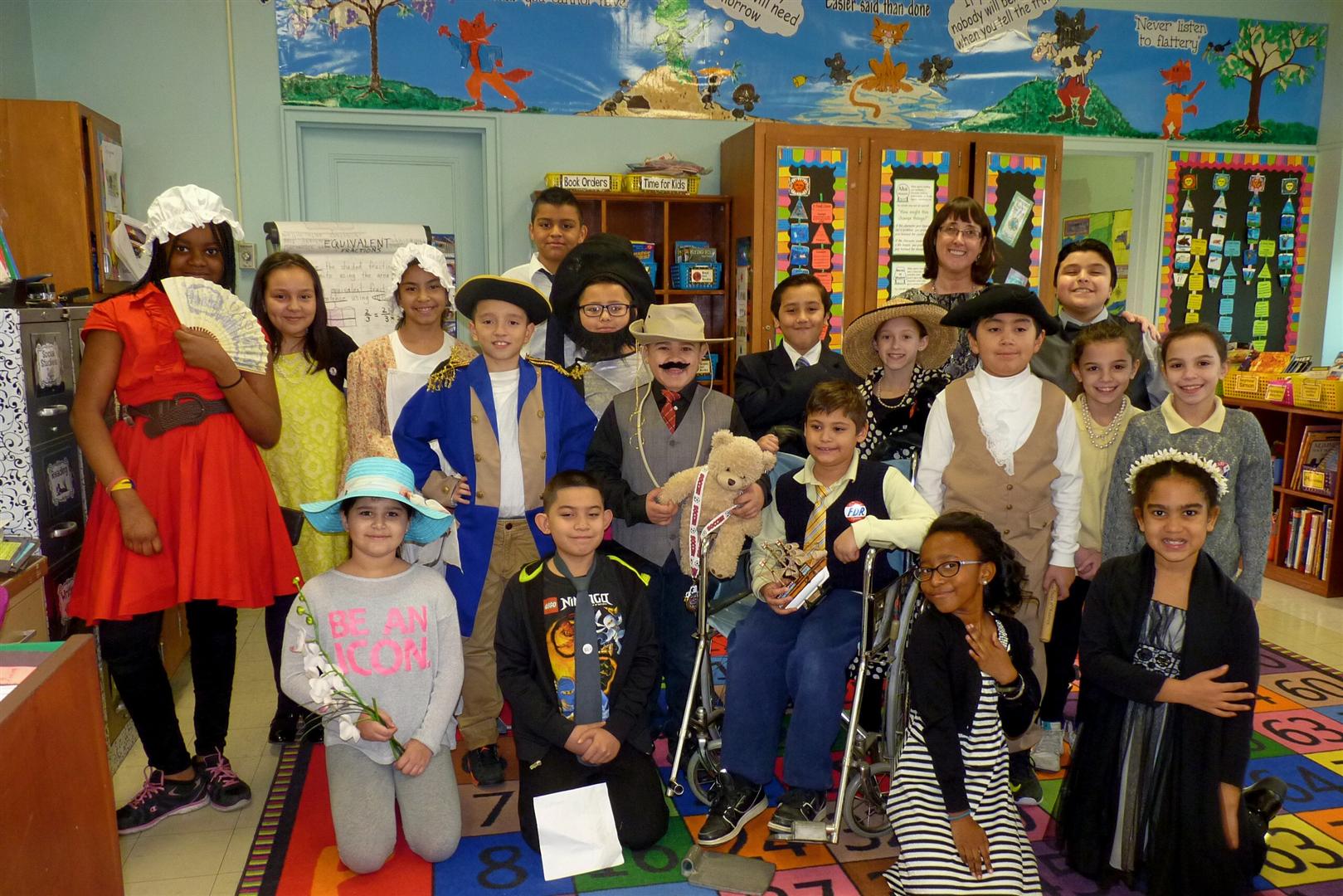 ---
LHS SENIOR PRESENTS AT ASSOCIATION FOR PSYCHOLOGICAL SCIENCE