Gary Schall, School Superintendent
Dr. Ann Pedersen, Deputy Superintendent
Jeremy Feder, Assistant Superintendent for Business and Operations
---
Tuesday, May 2, 2017

4:00 PM - 8:00 PM

Main Lobby of the

Lawrence High School &

Lawrence Middle School

Personal Voter Registration for District 15 residents will take place on May 2nd. You may register to vote if you are 18 years of age or older, a United States Citizen and have lived in District 15 for at least 30 days prior to the May 16, 2017 Budget Vote and Annual Election.

Qualified residents should bring at least one document from each of the categories below.

Evidence of Identification (Photo ID)

· Valid NYS Driver's License

· Valid NYS Photo ID Card

· Valid US Passport

Evidence of Residency and Occupancy

· Recent gas bill, oil bill, electric bill, home telephone bill, cable bill, property tax bill showing address and name

· Copy of Lease

· Record of recent mortgage payment

If you have voted in a school district election within the past year or a local general election anytime in the past 4 years, you are already registered to vote.

You may look up your voter registration status by clicking on the link below.

May 3rd @ 11:00 AM is the deadline to register with the District Clerk for the May 16, 2017 Budget Vote and Annual Election.

Click here for more information on the May 16, 2017 Budget Vote and Annual Election.
---
Lawrence High School is proud to announce the following for the Class of 2017:
Valedictorian – Allen Green
Salutatorian – Aaron Casanada
Honor Speaker – Barbara Williams
Congratulations to these hardworking students!
---
---
Lawrence Pride Shines in Disney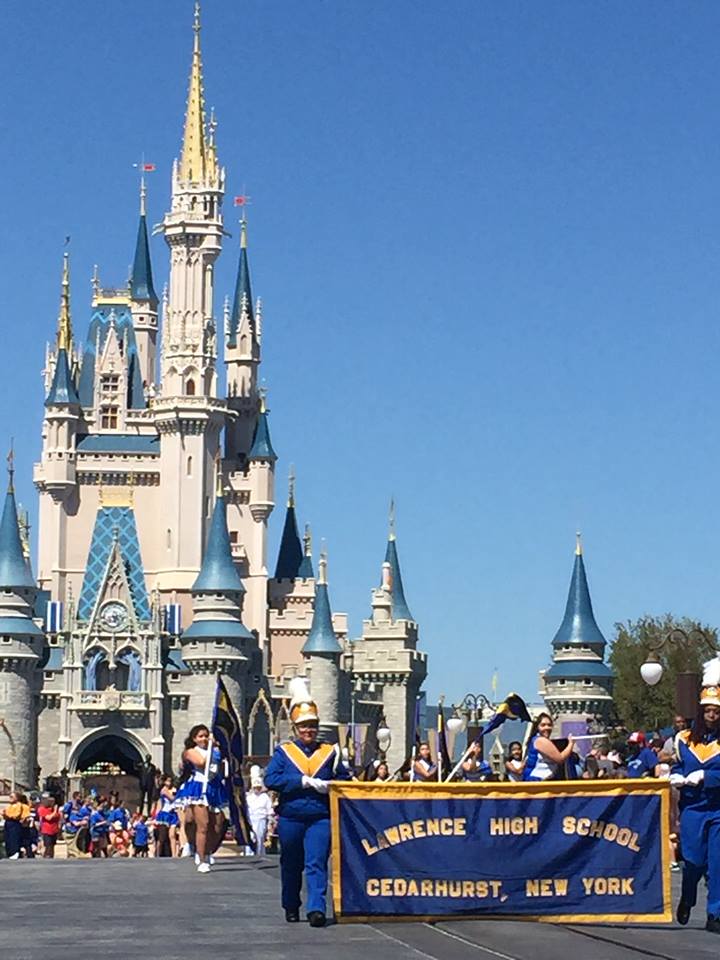 This years Disney trip was an incredible experience for the students and chaperones. Congratulations to the Lawrence Music and Dance departments, as well as all the student performers.
---
Lawrence Premiers New TV Program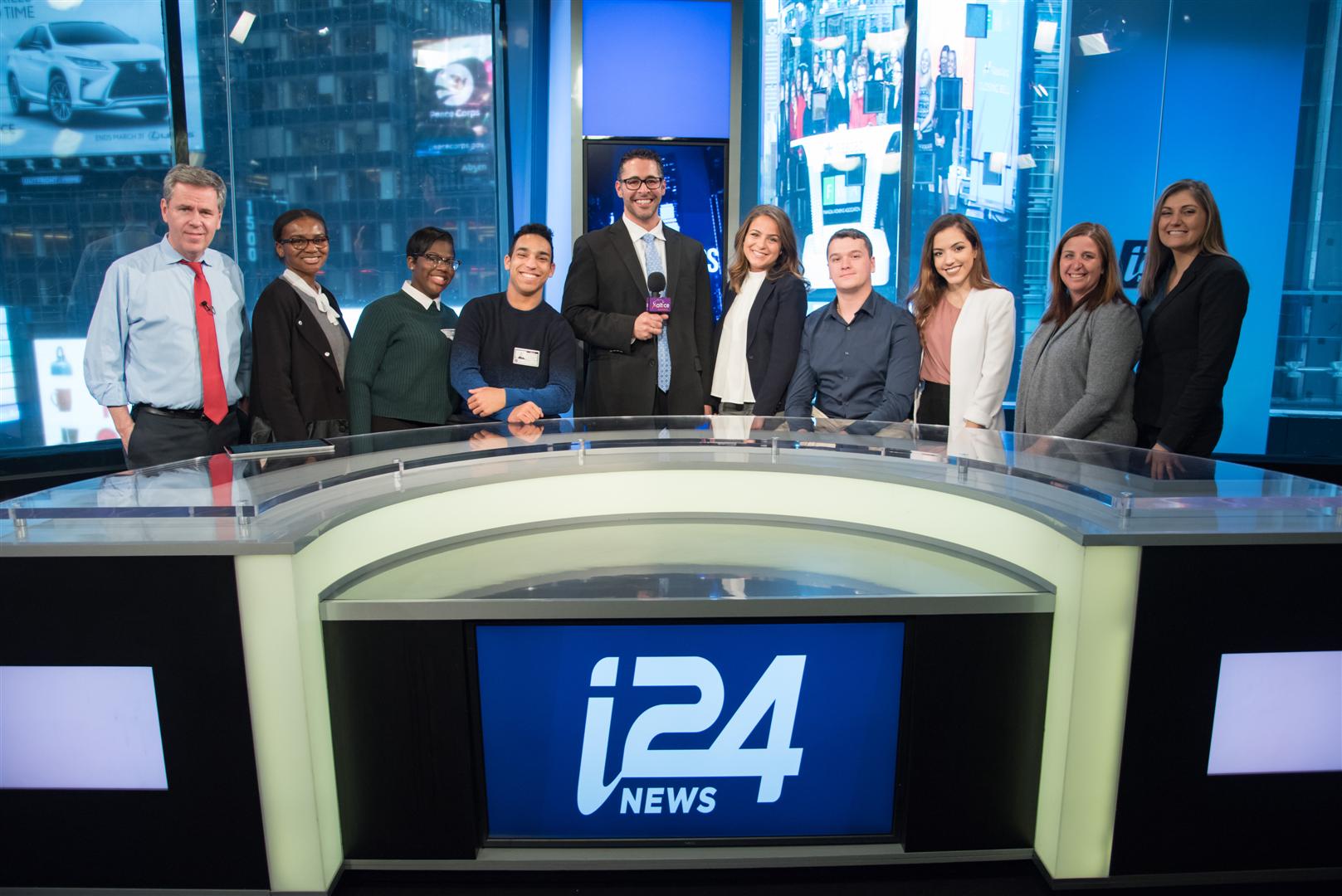 READ THE FULL ARTICLE IN NEWSDAY
Altice USA and i24News recently announced a media program for local NY tri-state area high schools called Altice Connects Global Voices. The program allows local high school students to engage with the i24News team and discuss current events. To kick off the program, Lawrence High School students Ariana Brown, Haisha Famuyide, Stanley Faynblut, Ruby Levine, Jessica Moreno, and Matthew Zampino participated in a behind the scenes experience at the i24News studio in Times Square.
---
Lawrence students gear up for an i24News Experience
Through a continued partnership with Optimum and Altice that has enabled Lawrence students to attend the last two Presidential Debates at Hofstra University, Lawrence students Ariana Brown, Haisha Famuyide, Stanley Faynblut, Ruby Levine, Jessica Moreno, Yael Oken, Danielle Portillo, and Matthew Zampino have been invited to the brand new i24News Studios in Manhattan on Monday March 6th. Students will be getting a behind the scenes tour and access to the studios. Follow Dr. Frank Zangari on twitter (@Zangari_lhs) for highlights and updates of the day's events.
What interests you about broadcasting?
---
GOING BEYOND THE LIMIT TO MAKE MUSIC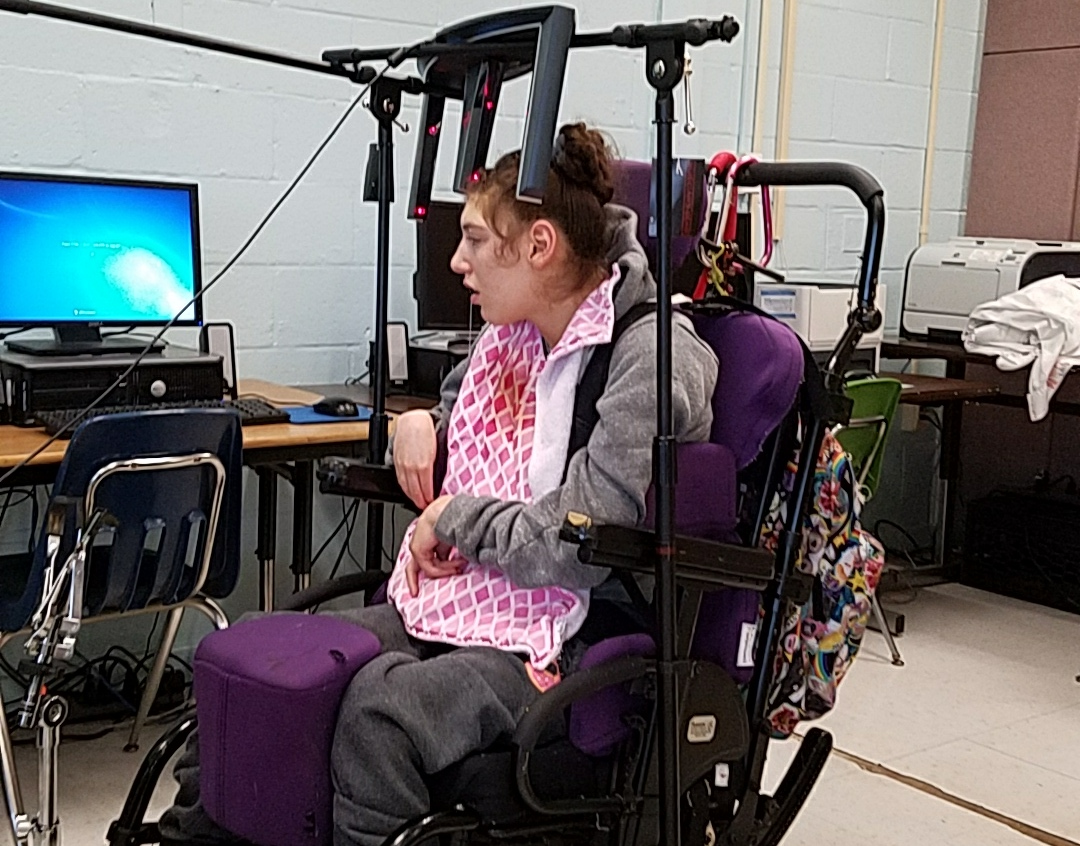 Lawrence High School student Segal Miller has very limited upper body movement but can maximize the mobility of her head. She performs with the LifeRhythms Percussion Ensemble under the direction of Alan Katz and Dianne Ronan. Mr. Katz has hooked up an electronic synthesizer that Segal activates with the movement of her head. She will be performing with LifeRhythms on Friday, April 7th at the LHS Diversity Assembly. Congrats to Segal and the students of LifeRhytms!
---
The "eNVy" college scholarship essay contest is an opportunity available to graduating high school seniors who write a creative essay on challenges that youth face today. The contest, available annually to five select schools of Long Island, New York, awards one writer from each school $500 toward their post-high school endeavors. The winners are selected based on their best articulation of their ability to withstand challenging life experiences and the resources that are or should be made available to them.
Application Deadline: 28 April 2017
Thesis: In 500 words or less, write about a personal challenge or series of challenges that you have faced, are currently faced with, or expect to face. Explain how you were able to overcome those challenges or plan to. How do you feel such experiences have & can prepare you for your future endeavors? What resources were available to you & what resources do you wish were available to you that were not? If there was a local "youth center" in your neighborhood, would you find that beneficial, and if so how? Give examples of programs, workshops or the like that were/would have been beneficial resources during your challenge.
Heading: Student's full name
School attended
Date submitted
Format: Times New Roman text
12 pt font
Double-spaced
1" margins
Submission: All essays must be submitted to your local guidance office, no later than the application deadline. A minimum number of submissions is required per school.
Questions regarding this opportunity may be directed to your local guidance office or to Vacchio@eNVyourself.com.
---
Multicultural Assembly at Lawrence High School
---
Love Linda Inc. Scholarship Application
---
LAWRENCE HIGH SCHOOL SENIOR & FRIENDS SHARE LAWRENCE PRIDE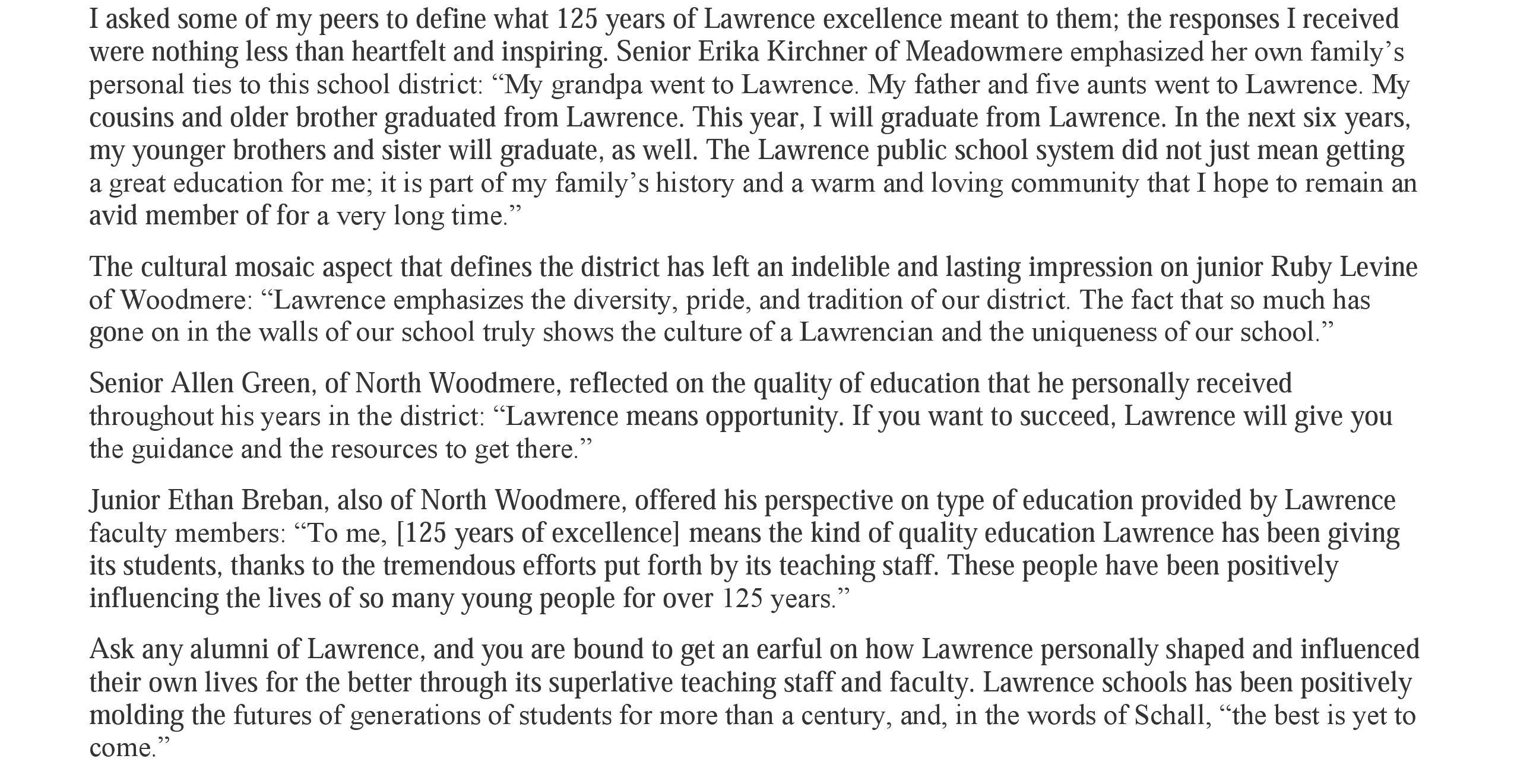 From Nassau Herald, January 19, 2017
---
WITH PRIDE AND APPRECIATION
Taking pride and appreciating staff throughout the district comes naturally for a superintendent because on a daily basis all of our work is so intertwined and easily made evident. When students take pride and appreciate the work of staff it has even greater meaning. Lawrence High School Senior Kristina Vukaj expressed the pride and appreciation that students have, thus echoing sentiments felt by of us throughout the district for our amazing Custodians and Maintenance Staff.
From an Article in the LHS Mental Pablum By Kristina Vukaj:
How great is it to be greeted by sparkling clean floors every morning when coming to school? Or even better, being able to sit and enjoy lunch in a pristine cafeteria whose cleanliness is thoroughly maintained after seating the barbaric mongrels we are? Girls, aren't you glad that all the old locks on the bathroom stalls that were broken have since been replaced, or that the mirrors in the bathroom are always sparkling? It's not easy, and it's not that fun, but our amazing Maintenance Department is the one to thank for that.
From early morning until the evening, these hard workers keep the school clean and properly functioning through rain, sleet, and snow, even working on the weekends and during breaks as well. They're the ones that shovel the sidewalks after it snows or the ones that fix lights in the auditorium when they're not working. Imagine all the times, especially in the warmer months, when the field is littered with the day's garbage – from lunch trays and food to old papers or when the glass on the gym doors are cracked due to a long game of soccer. They're immediately taken care of by our speedy Maintenance Department.
But not only are they the best at keeping our school looking great, they're easygoing, down-to-earth people. They're very funny, constantly cracking jokes with students and teachers alike, and often provide great conversation when passing in the halls. It's quite easy for us to take their services for granted, but they should go on unacknowledged no more – we thank you and applaud you for keeping our school as immaculate as it is. We really couldn't ask for a better Maintenance Department.
---
Click for photos of the 125th Anniversary Concert and the History of Lawrence Exhibit
---
LAWRENCE MIDDLE SCHOOL PRESENTS...
---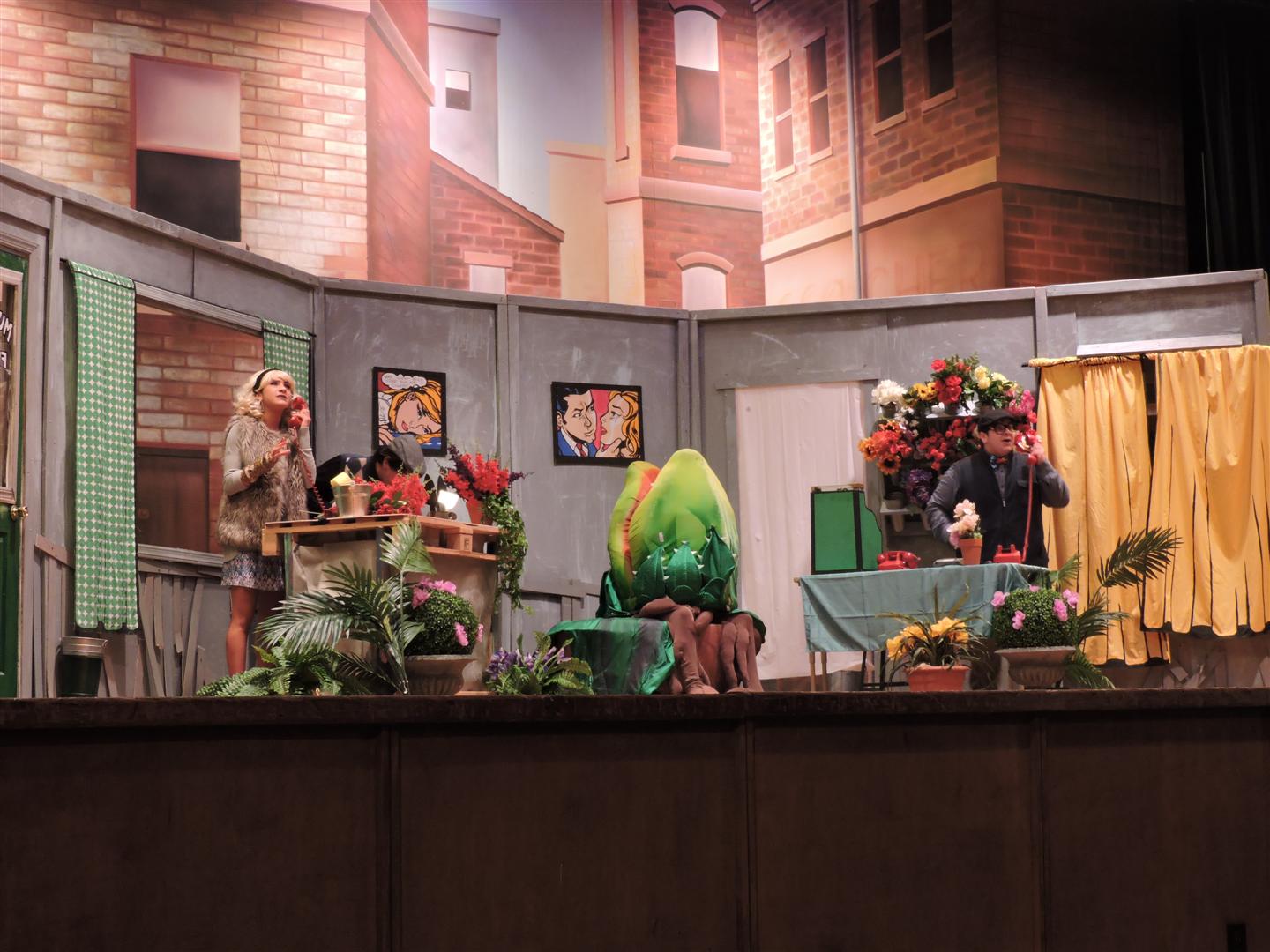 ---
LAWRENCE'S LIFE RHYTHMS BALANCED MIND PRESENTATION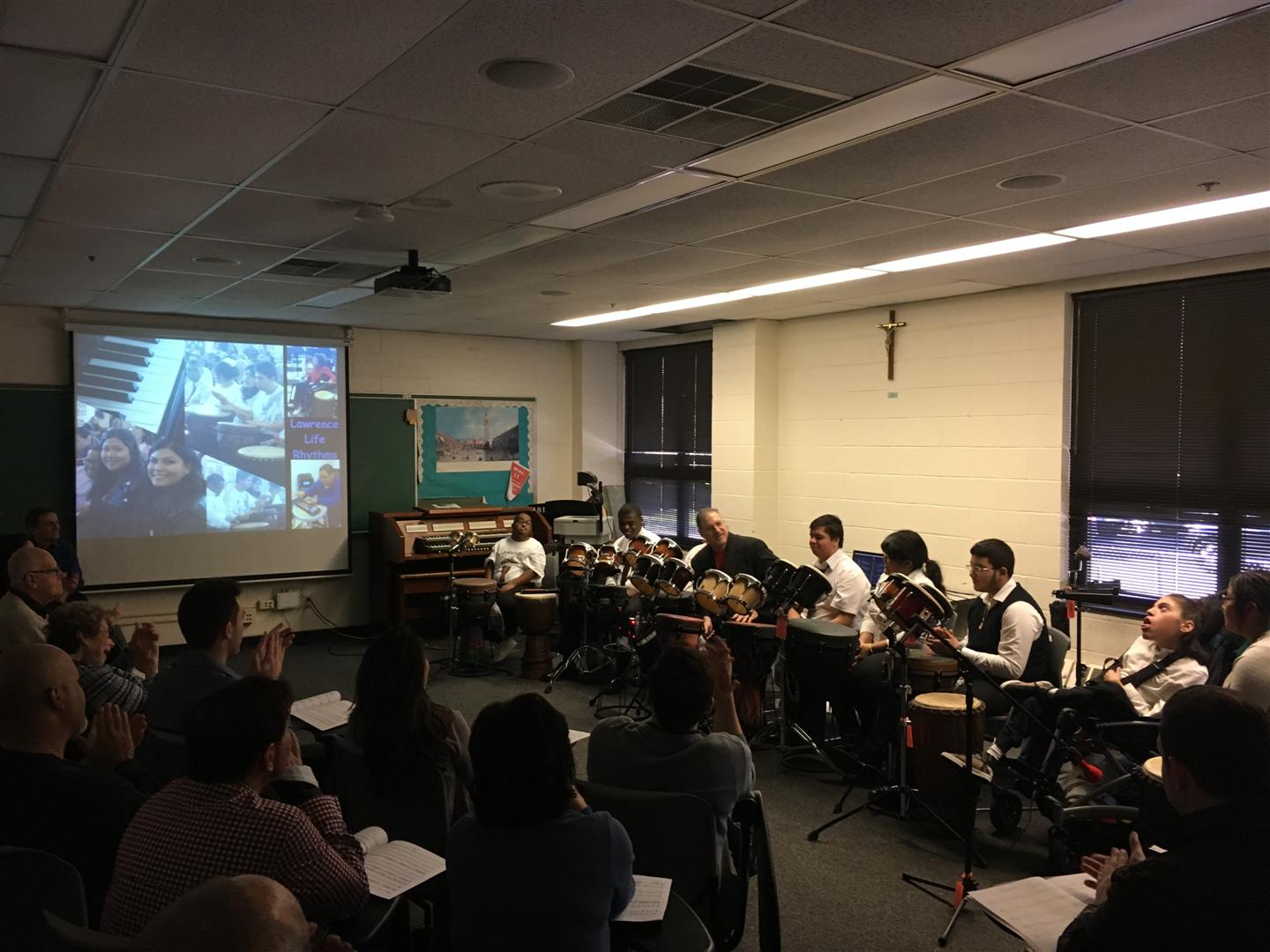 ---
Lawrence Middle School wins First Place
in the KidWind Competition
at the Cradle of Aviation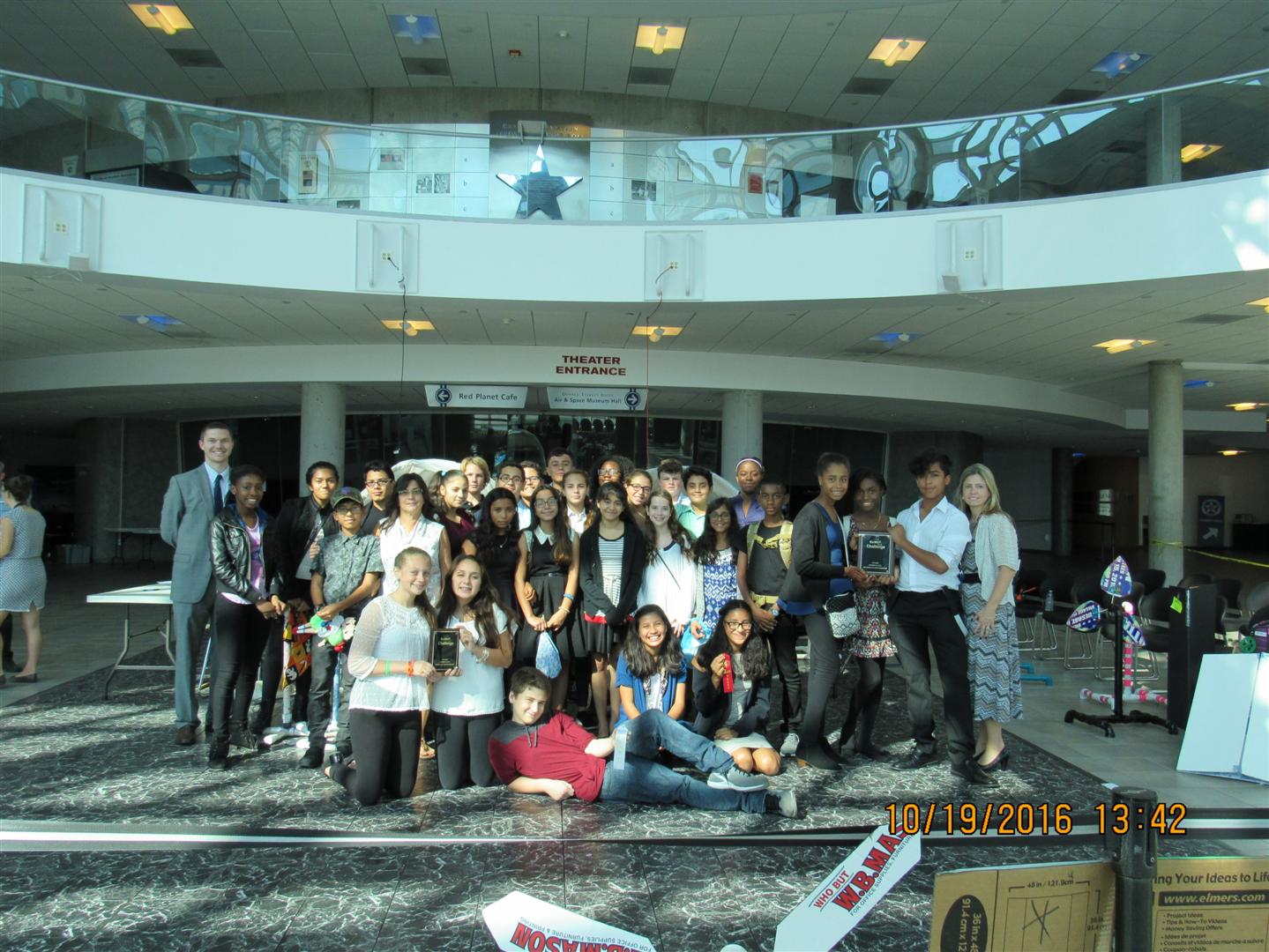 ---

---
MINDFULNESS PRESENTATION AT UN
Willis Perry, Rina Beach, and Christine Moore were joined by Lisa Salzberg, Jennifer Palermo, Anita Brites, Michele DiCeglio, Wendy Grand and Gary Schall for a Mindfulness presentation at the United Nations given by best-selling author and Google icon Chade-Meng Tan. Parents Richard, Pamela, and Victoria Libbey arranged for this special invitation given exclusively to staff at the UN. Mindfulness has become a major component of Social-Emotional Learning and Character Education in Lawrence. Mr. Tan discussed how Mindfulness became a major part of the Google culture and as a result has spread throughout the corporate world. Appropriate for a presentation at the UN, his vision is to use Mindfulness activities to promote world peace.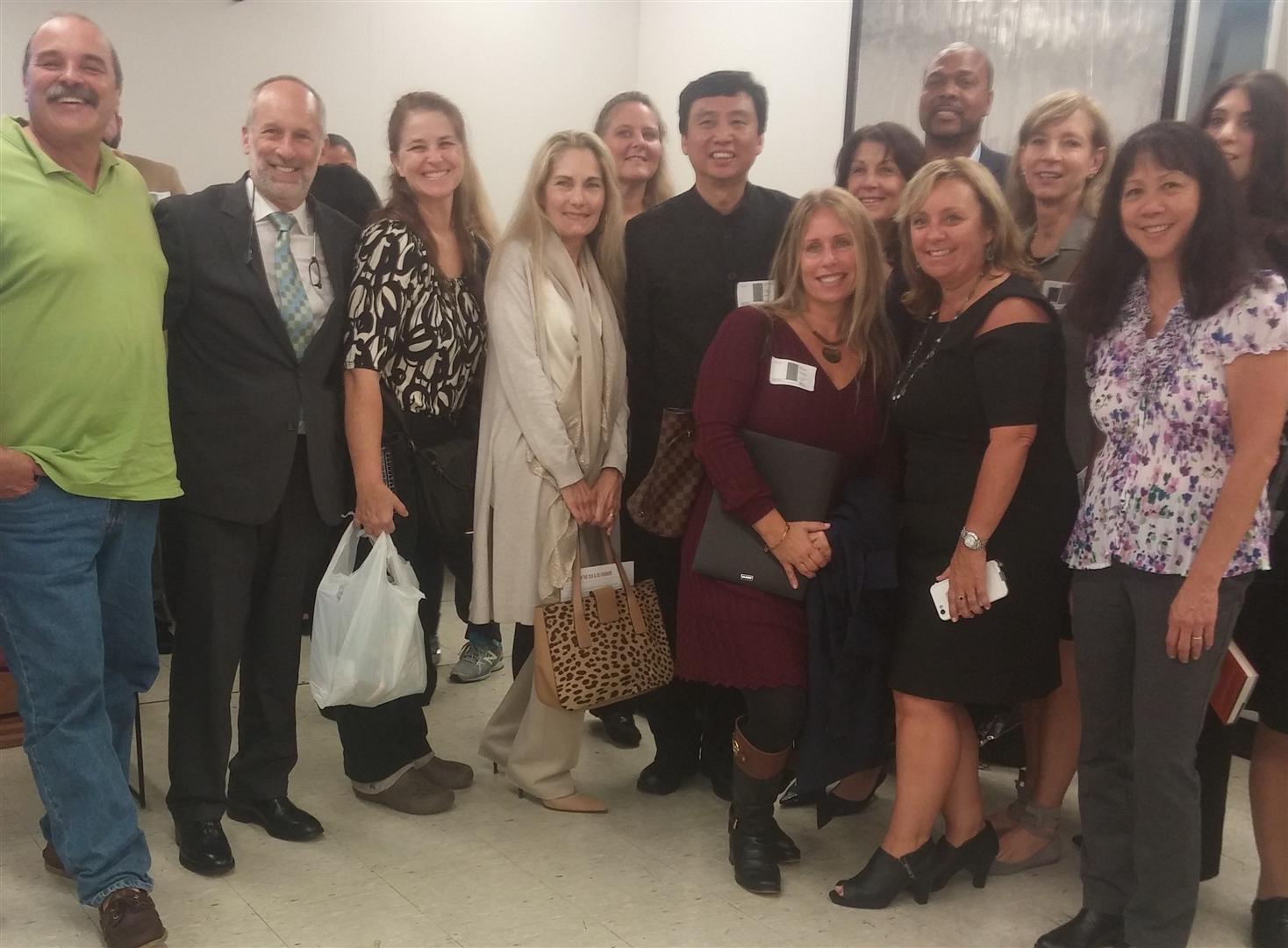 ---
Behind the Scenes at the 2016 Presidential Debate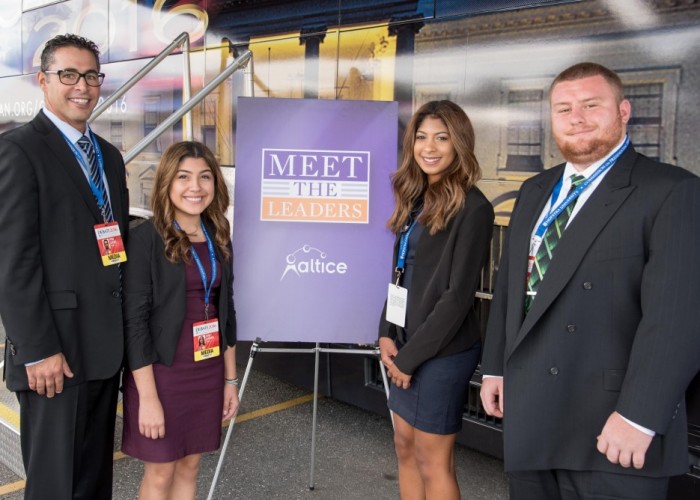 NATALIE AZCONA INTERVIEWS CONGRESSMAN BECERRA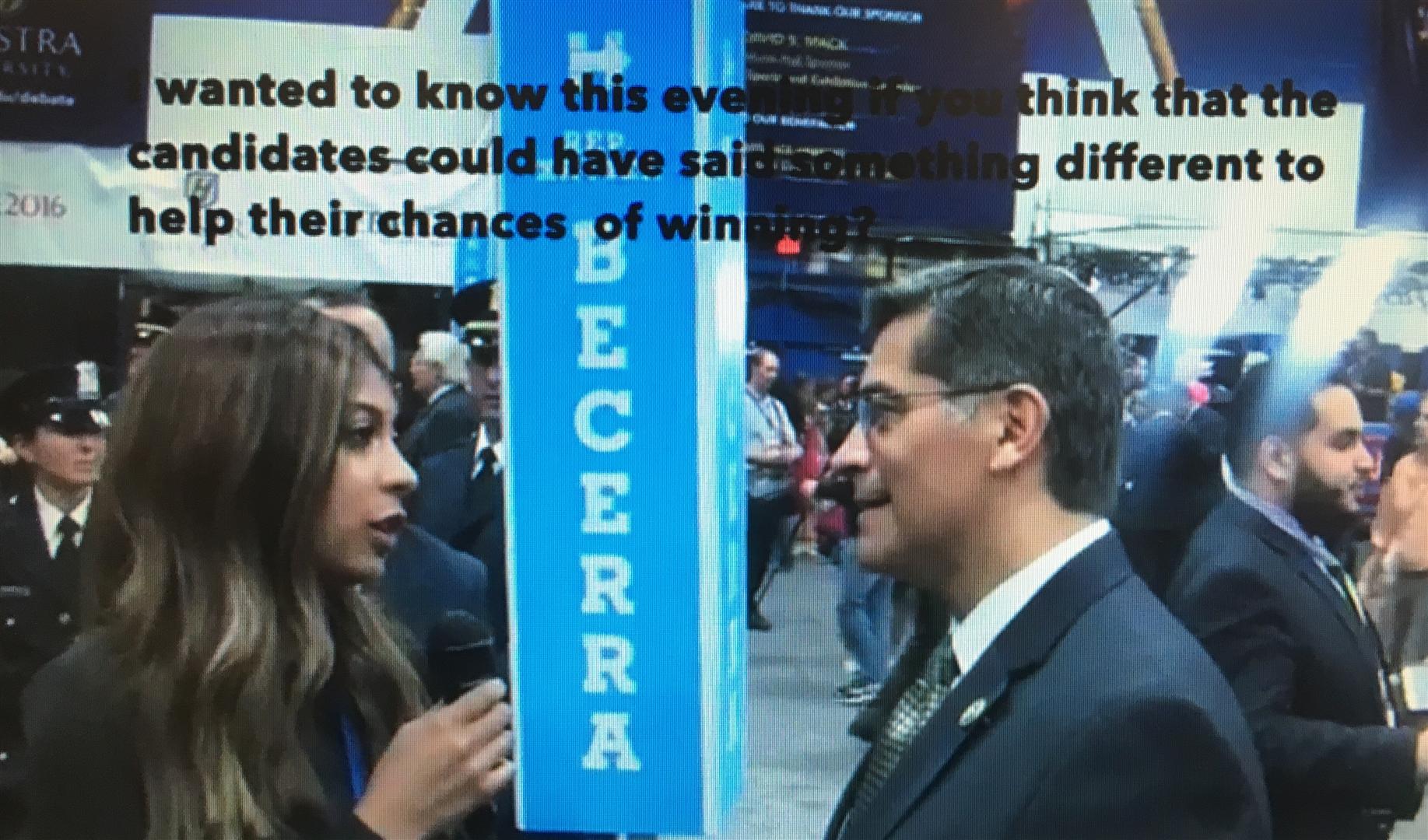 NATALIE AZCONA INTERVIEWS CONGRESSMAN STEVE ISRAEL
FRANK MANERA INTERVIEWS NASSAU COUNTY EXECUTIVE
NATALIE AZCONA INTERVIEWS CONGRESSMAN PETER KING
VIEW HIGHLIGHTS FROM THE DEBATE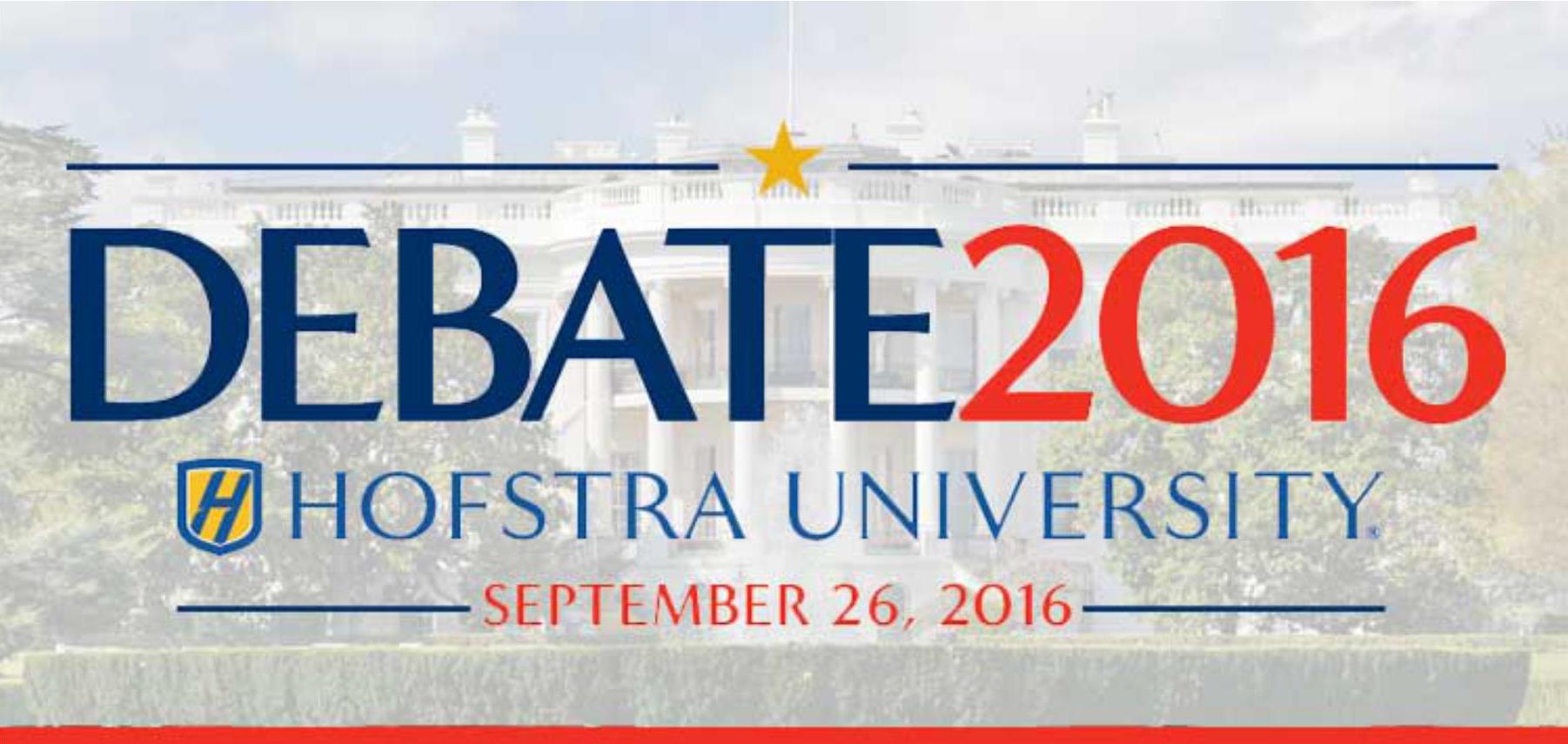 LHS GRADS COVER DEBATE
Three LHS Grads ('16), Natalie Azcona, Frank Manara, and Ashley Sandoval, were given press credentials to cover the Presidential Debate at Hofstra University. They had the opportunity to interview many of our nations leaders. Congratulations to LHS Social Studies teacher, Dr. Frank Zangari for making this possible.
---
STEAM FESTIVAL
On Sunday September 25, 2016, students from Lawrence Middle School and Lawrence High School participated in the Arts Below Sunrise Music and STEAM Festival in Hewlett. The event featured vendors, games, music, and art activities from nearby schools and small businesses. Lawrence was represented extremely well at the event in front of Woodmere Elementary School. Accompanied by Lawrence Middle School Assistant Principal Mr. Wieckhorst, Science teachers Mrs. Bracchy-Sarceno and Mrs. Ubertini, and Technology teacher Ms. Angert, our students highlighted their STEAM Projects from previous years and the many awards won by Lawrence Middle School students over the last few years in STEAM competitions, such as KidWind. Our students also conducted STEAM activities for those attending the festival, such as building a keychain code and building a catapult from given materials. In addition, games created by students using the "Scratch" computer program were on display for visitors to play.

Lawrence is truly "going full STEAM ahead", and that was very clear during this event."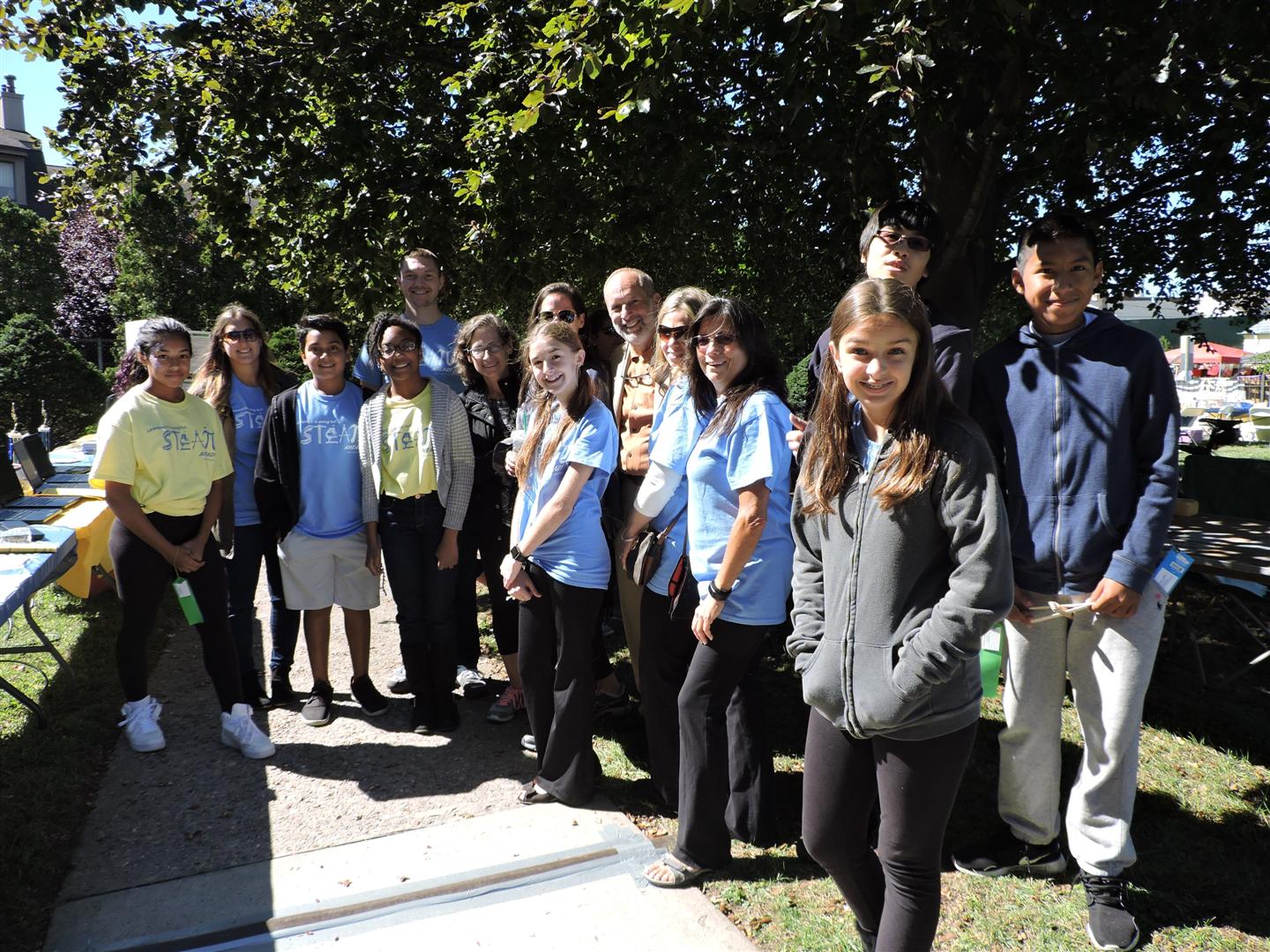 ---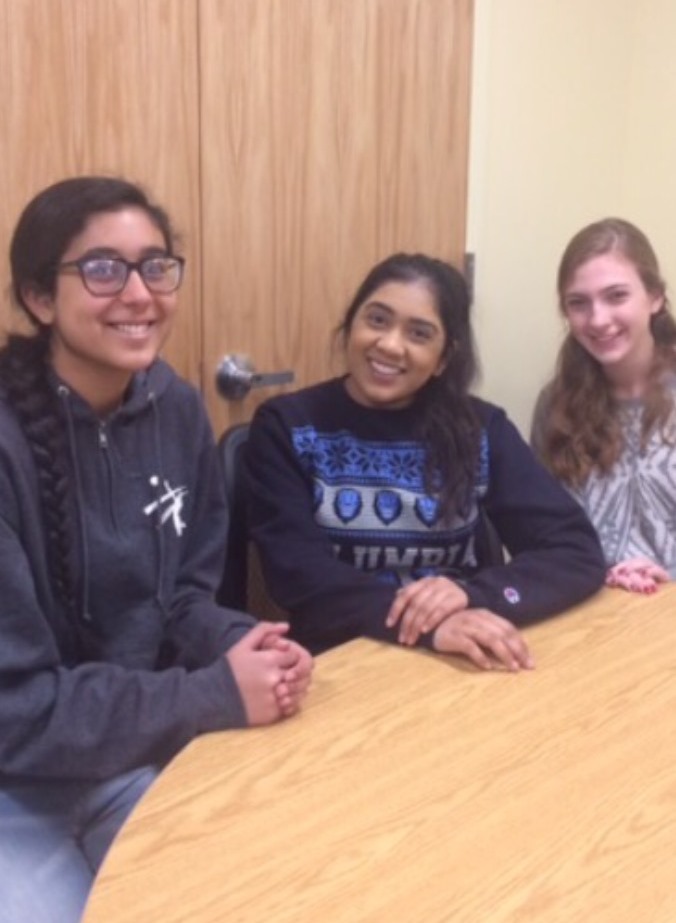 Lawrence Students Invited to Present Original Research in Beantown!
Three Lawrence students (senior Emma Balsam and the dynamic duo of freshman Bhawan Sandhu & junior Alicia Etwaru) submitted behavioral research they have been working on for months, or even years, to blind judging committees comprised of 3 university professors in mid-January. Both projects have now been selected to present from among a pool of applicants that included undergraduates, grad students and post-doctoral researchers from around the nation and several foreign countries at the 29th Annual Association for Psychological Science Convention in Boston Memorial Day Weekend.
---
LAWRENCE HIGH SCHOOL CLUBS & ORGANIZATIONS
---
LAWRENCE HIGH SCHOOL'S COLLEGE NIGHT
LAWRENCE HIGH SCHOOL PRESENTS: FOCUS ON YOUR FUTURE
LAWRENCE HIGH SCHOOL'S FINANCIAL AID PLANNING
FINANCIAL AID PROCESS: SPANISH
---
Dear Lawrence Family,
This year we celebrate the 125th anniversary of the founding of the Lawrence Public Schools. Our great community has supported a tradition of excellence that has been sustained and cultivated since 1891. The demands of the 21st century, the technological advances of the information age, and the rapid changes in our global society require that our children be prepared better than ever before. Reflecting on our rich history we can learn from the challenges that previous generations had to overcome. We take pride in our children, teachers, families and community for overcoming the complex challenges of our time.
Our robust scholastic offerings and expansive programming have provided a foundation for achievement that has enabled our school district to continue to earn distinction. As times have changed we have adapted to reflect our community's shared values and collective vision for the future we all want for our children. Most important, the Lawrence Public School continues with resolve to focus on our mission as the unifying force at the heart of a cultural mosaic. Wishing you and your family a successful school year and Happy Anniversary!
Gary Schall, Superintendent
---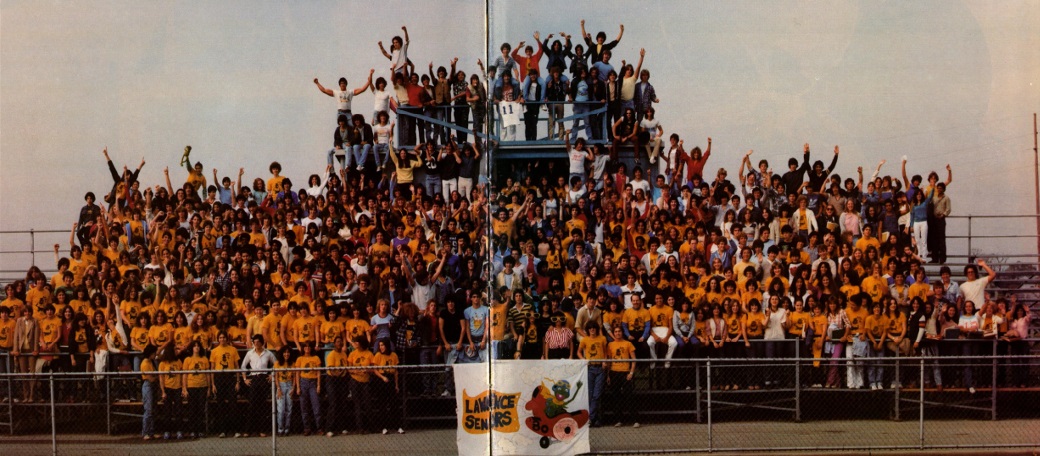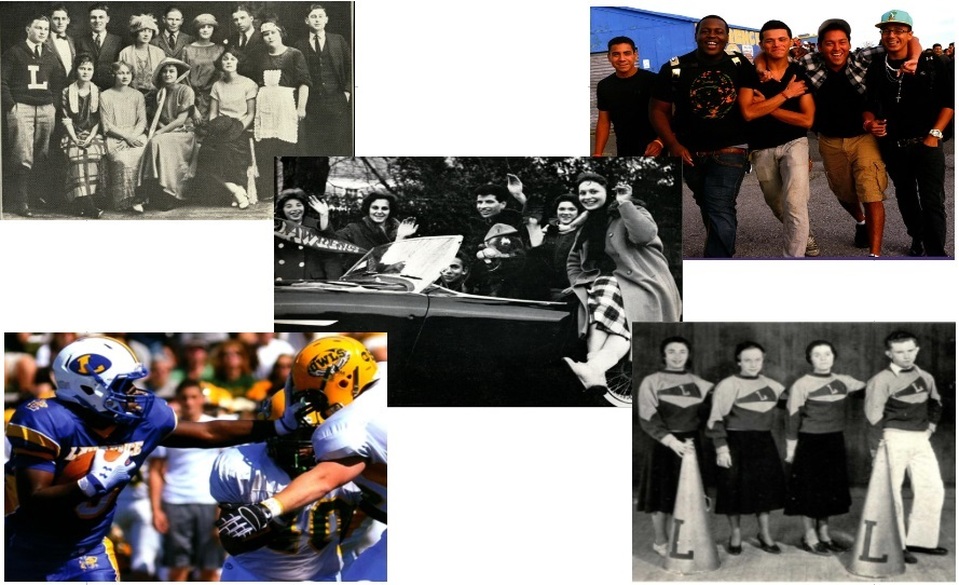 LAWRENCE PUBLIC SCHOOL DISTRICT: CELEBRATING 125 YEARS OF EXCELLENCE
LAWRENCE PUBLIC SCHOOLS 125TH ANNIVERSARY FACEBOOK PAGE
---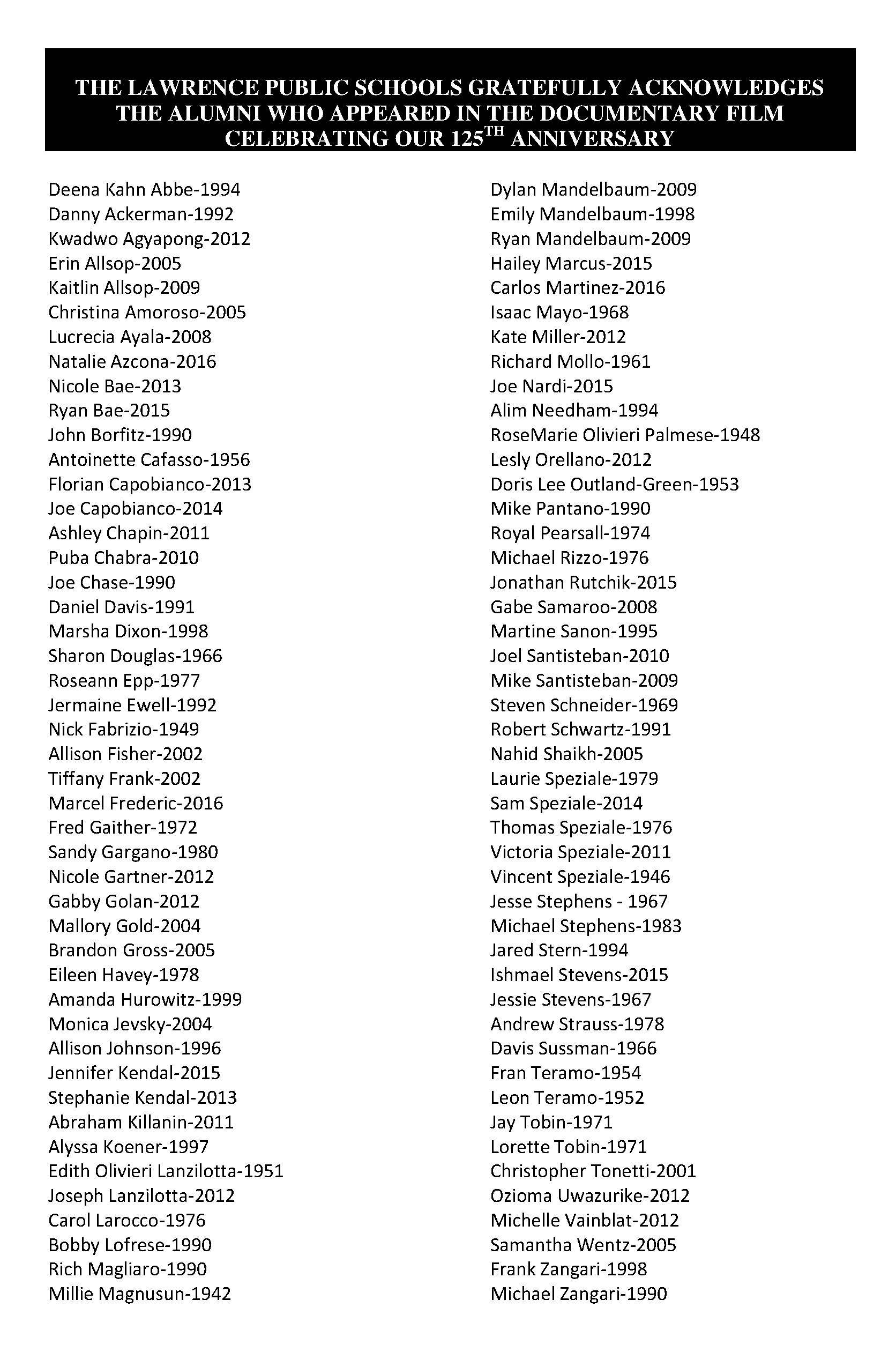 ---
I AM LAWRENCE SLIDESHOW PRESENTATION