MISSION STATEMENT
The mission of the Lawrence Public Schools, a unifying force at the heart of a cultural mosaic, is to ensure all learners reach their highest individual potential, through an academically rigorous educational system that inspires life-long learning; focuses on creative, student-centered teaching and learning; and enables all to possess the confidence and abilities to meet life's challenges.
---

On Thursday, April 30, 2015 at 7:30 PM, in the Lawrence High School Auditorium, a Public Hearing is scheduled to discuss the proposed charter school for District 15. All staff, students, parents and community members are urged to attend to hear about the impact of the proposed charter school and to voice opinion. This will be the only opportunity to be heard publicly before the Board of Regents makes its final determination.
Please spread the word!
---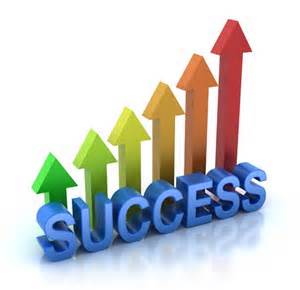 OPTING FOR SUCCESS
We're all put to the test on a daily basis. Regardless of one's position, title, or role in life, each of us faces challenges and problems that test our judgment, knowledge and ability. Often, this may cause a level of anxiety, butterflies in our stomach, or stage fright. These feelings may be triggered by a presentation that has to be given, a job interview, or even by socializing at a party. When we are forced out of our comfort zone it is important to control anxiety. Like any learned "habit" it takes practice to control these feelings so that they are re-directed and used as a tool for success. True champions function best under pressure! With testing season upon us, here are a few tips for building confidence and cultivating an attitude of success:
Strive for a relaxed state of concentration

When needed, pause for a moment and take a deep breath

Keep on task and take one step at a time

Review your past performance to improve and learn from experience

List what worked, and hold onto these strategies; they are building blocks to success

Use strategies to personalize success: visualization, logic, self-reflection, practice and sharing success through team work

Avoid those who have not prepared, who express negativity, or who will distract your preparation

A program of exercise is said to sharpen the mind

Get a good night's sleep

Don't face a challenge on an empty stomach

Fresh fruits and vegetables are often recommended to reduce stress

Stressful foods can include processed foods, artificial sweeteners, carbonated soft drinks, chocolate, eggs, fried foods, junk foods, pork, red meat, sugar, white flour products, chips and similar snack foods, foods containing preservatives, heavy spices, or high sugar content (candy)

Stay focused. Don't panic when others are done before you. There's no reward for finishing first

Celebrate that you are overcoming obstacles on the road to success

In the words of William James, the founder of American Psychology and the first educator to offer a Psychology course in the United States: The greatest weapon against stress is our ability to choose one thought over another
In the words of Mr. Rogers, another great American educator whom we all trust: In times of stress, the best thing we can do for each other is to listen with our ears and our hearts and to be assured that our questions are just as important as our answers
Gary Schall, School Superintendent
---
UNIFORMS
---
SUPERINTENDENT'S EMPLOYEES OF THE MONTH
MARIANELLA MENA
Growing up in the Five Towns, Marianella Mena attended Number Four School and Number One School. She graduated from the New York Institute of Technology with a Bachelor of Science Degree in Education and went on to receive a Master of Science Degree in Special Education from Touro College. Since the start of her teaching career in Lawrence 12 years ago, Ms. Mena has taught at Number Four, Number One, Number Six, and the Lawrence Middle School. Over the years she served as Dean of Students, taught Social Studies and Science, and is currently teaching 5th Grade Math and ESL Math. Ms. Mena has provided teacher training for the Second Step program and faculty in-service courses to improve communication with English Language Learners and their families. Ms. Mena has received training in the Council of Unity Program which has achieved tremendous success in its pilot year. Ms. Mena's son Eric is an outstanding student and athlete in the 10th Grade in Lawrence High School.
RHONDA BARSEL
Growing up in the Five Towns, Rhonda Barsel attended Hewlett High School and went on to receive a Bachelor of Science in Physical Education and a Master Degree in Health Education from Adelphi University. Since the start of her career in Lawrence 17 years ago, Ms. Barsel has taught Physical Education and Health in the Middle School. She has coached Middle School Soccer, Softball, and Tennis and is currently coach of the Varsity Boys and Girls Tennis Teams. Ms. Barsel served as Dean of Students for four years, and has provided teacher training for the Second Step program and faculty in-service courses in yoga and nutrition. Ms. Barsel has received training in the Council of Unity Program which has achieved tremendous success in its pilot year. She and her husband Richard are proud parents and grandparents. Their daughter Lori has two children, Addison who is 3 years old and Preston 18 months. Their daughter Allison has a son Preston who is 2 years old.
CLEVELAND WOODS
A native of Brooklyn, New York, Cleveland Woods understood at an early age the possibilities of where education and basketball could take him. After receiving his Bachelor's degree in Business Management from Southern New Hampshire University, he played in Europe for several years. Mr. Woods came to Lawrence School District in 2000. He mentors, teaches, and advocates for all of his students. He was one of the founding teachers in the Power of Choice program at Lawrence Middle School and currently serves as a Dean and teaches English at Lawrence High School. He also coached the Lawrence Varsity basketball team for seven years. Mr. Woods received training to teach the Council of Unity Program which has achieved tremendous success in its pilot year. Cleveland is married to the Joliette Hall-Woods and they have two sons and one daughter.
Mr. Woods, Ms. Barsel, and Ms. Mena are congratulated for their outstanding work in piloting the Council for Unity program which empowers young people with skills necessary to promote unity, safety and achievement in school and communities. Ms. Mena and Ms. Barsel oversee the program offered to 6th-8th grade girls, and Mr. Woods oversees the program offered to 9th -12th grade boys. The program is designed as a leadership and literature course to promote self - confidence, initiate fund raising to outside organizations, and understand the importance of community service.
Each of these extraordinary teachers has seen their students smile more, grow in their academics, and truly understand the meaning of giving. We look forward to the ongoing development of this amazing program and we are proud of our Employees of the Month who have made it such a success.