Transportation and Textbook Registration

2016 - 2017 School Year

Non-Public School

February 1 – April 1, 2016

All students who currently receive transportation and/or textbooks from the District must register online.
---
ABRAHAM LINCOLN'S INTERNET WISDOM
Shortly after the rise of the internet Abraham Lincoln hosted a dinner party at his Cabin Estate and birthplace in Hodgenville, Kentucky. After this dinner Abraham Lincoln read from his unpublished memoir: A Humble Man's Advice for Life in the Information Age. By the fireside he read many portions, but the section that most impressed his guests was this one, simple sentence:
The problem with internet quotes is that you can't always depend on their accuracy. - Abraham Lincoln, 1864
Misinformation like this, ranging from falsified classic quotes to fake experts permeates within our culture. The science of rumor research has shown that when people are presented with stories that involve an emotionally resonant subject, false rumors are most likely to spread, and once sparked, don't just spread extremely quickly; they are also extremely difficult to contain. On top of everything else, rumors are much more interesting than the truth. Who wants to share boring stuff?
None of the falsehoods would stick - if it weren't for a quirk in human nature: We want to hear what we already believe. We watch MSNBC or read the Huffington Post because we want our news tilted leftward. Or we watch Fox News or listen to Rush Limbaugh because we want to see social liberals constantly lambasted. In other words, we seek what we consider the truth, and we look for it in digital echo chambers that reflect our internal biases.
Psychologists who study how we separate truth from fiction, have demonstrated that the process is not so simple. Belief perseverance is the psychological term for maintaining your original opinions in the face of overwhelming data that contradicts your beliefs. Everyone does it, but we are especially vulnerable when invalidated beliefs form a key part of how we narrate our lives. Researchers have found that stereotypes, religious faiths and even our self-concept are especially vulnerable to belief perseverance.
Because of the hypnotizing effect of information repeated over and over on social media, people start believing it. Never mind that the information is not true, we tend to ignore information we don't agree with and jump on the bandwagon with other members of a group. This is how myths and rumors gain steam.
The problem, however, is that the spread of rumors through social media and its ability to redirect the public dialogue into fabricated detours and wrong turns has become so rampant that misinformation and unverified claims can overwhelm any effort to set the record straight. The only fix is to acknowledge when it happens and to start digging for truly reliable information.
Try to get to the source of the information- even "Honest Abe" becomes questionable for accuracy.
Gary Schall, Superintendent
---
STEM: LAWRENCE MIDDLE SCHOOL STUDENTS & THE NEW YORK ISLANDERS: NEWSLETTER
STEM: LAWRENCE MIDDLE SCHOOL STUDENTS & THE NEW YORK ISLANDERS: SLIDESHOW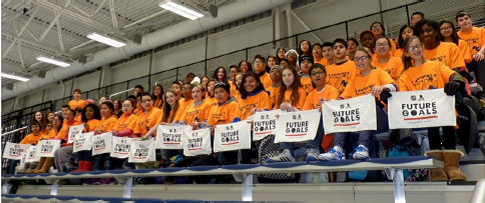 ---

VIRTUAL ENTERPRISE COMPETITION
On Friday, January 15th, the Lawrence High School Virtual Enterprise Class, A Twisted Cleaning Service, participated at the Sixth Annual L.I. V.E. Business Plan Competition and Trade Show at Farmingdale State College.
Out of 44 firms, A Twisted Cleaning Service placed:
3rd overall in the category of Best Booth
3rd overall in the category of Company Apparel
2nd overall in the category of Top Sales Firm with a total of over $267,000 in virtual sales
Congratulations to the following VE students who did an excellent job:
Vin Amoroso Sierra Canetti Haris Deljanin
Jordan Kleinworm Nick Loch Cinthya Martinez
Brandon Patterson Ashlee Penate Kiran Rampersaud
Smantha Rubenstein Matt Serebryansky Manny Theodosiou
Xavier Drinks Alexa Napolitano Andrea Rojas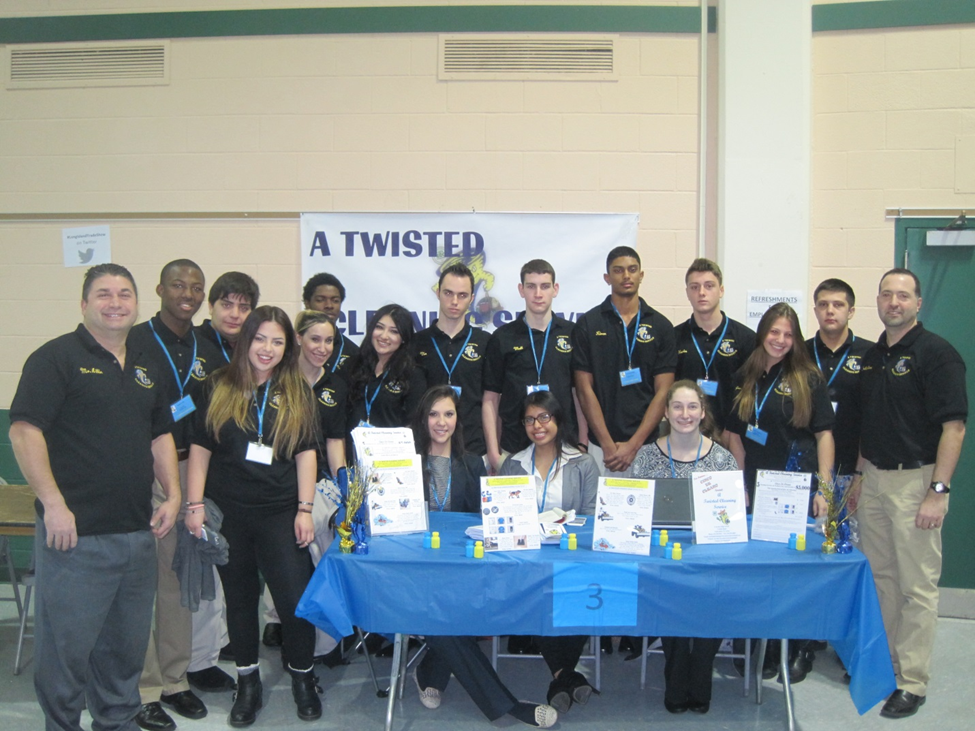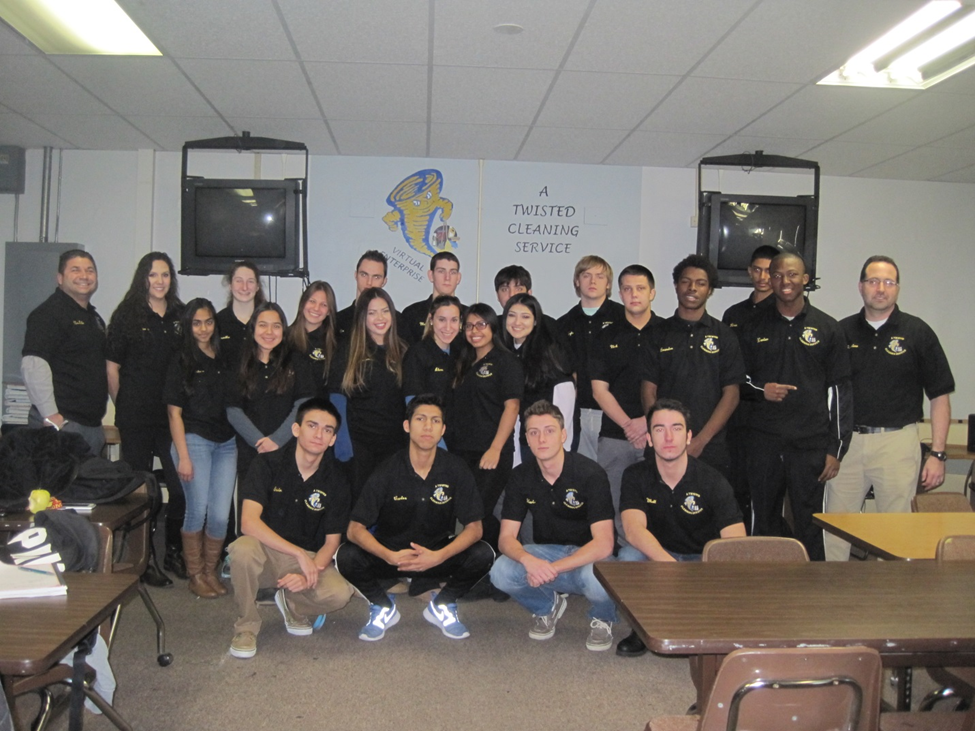 Congratulations to Mr. Albin and Mr. Palladino, VE Adisors.
---
The Lawrence Public Schools applauds the following students for their participation in the All-County Music Festival held at the Tilles Center, C.W. Post College on January 10-11, 2016.
Division 1 – Division 4 -
Emma Urgen – Orchestra Priscilla Detweiler- Chorus
Billy Godoy-Band Daniel Reyes- Chorus
Alexis Acosta- Chorus Nia Robertson -Chorus
Kaitlyn Walsh- Chorus Samuel Park - Orchestra
Angel Bran – Chorus Jerry Reyes - Band (All-County Orchestra)
Sivan Feder- Chorus Daniel Rizzo - Band (All-County Orchestra)
Division 2 - Division 5 -
Leon Canales – Band Jason Eras- Chorus
Audrey Michlig – Orchestra Shelly Goldman - Orchestra
Victor Rodriguez- Chorus
Division 3 -
Alexandra Patterson- Band
Eric Hwang - Orchestra
Sabine Salnave- Chorus
A special thanks to everyone who helped host the Division I All-County rehearsals at our Broadway Campus:
Pamela Gallopini, District Music Coordinator
Mr. Terry Batts, High School Coordinator
Mr. Perry, LMS Principal
Mrs. Rina Beach, LES Principal
Mr. James Pearsall and the Custodial Team
Mr. Tom Frawley and the Security Team
The Music Department
Tri-m Music Honor Society
Mrs. Eras and Mrs. Gonzalez and the Music Parent Organization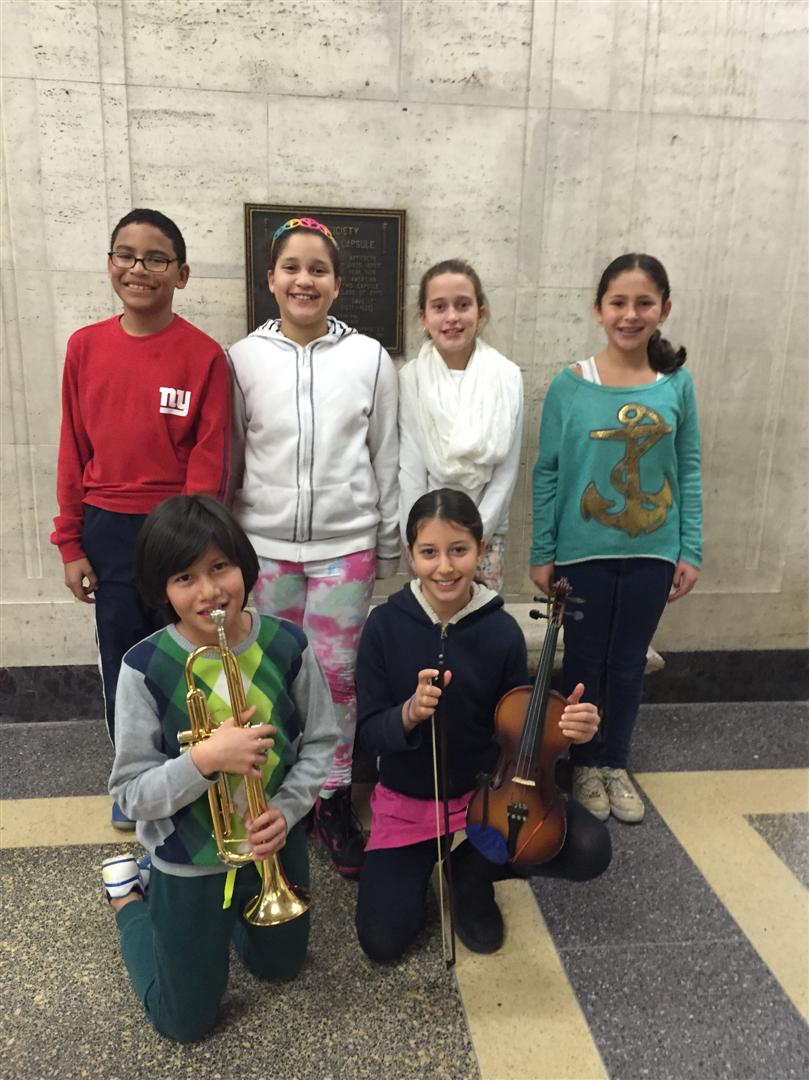 ---
LHS SCIENCE RESEARCHERS PRESENT AT NATIONAL SYMPOSIUM
Regional Finalists in the 2014 Siemens Competition, Lee Blackburn and Arthur Chen presented their research on November 30th, at the Materials Research Society Fall Symposium at the Hynes Convention Center in Boston, MA.

There was a lot of interest in their research projects and, of course, the end surprise that scientists always ask them is what university they are attending, of which they answer that they are still high school seniors. You should see the look on the faces of the scientists! The Lawrence Family applauds our research students and their Projects Teacher Rebecca Isseroff.

The Materials Research Society Fall Symposium is a growing, vibrant member-driven organization of over 16,000 materials researchers from academia, industry and government, and is a recognized leader in the advancement of interdisciplinary materials research.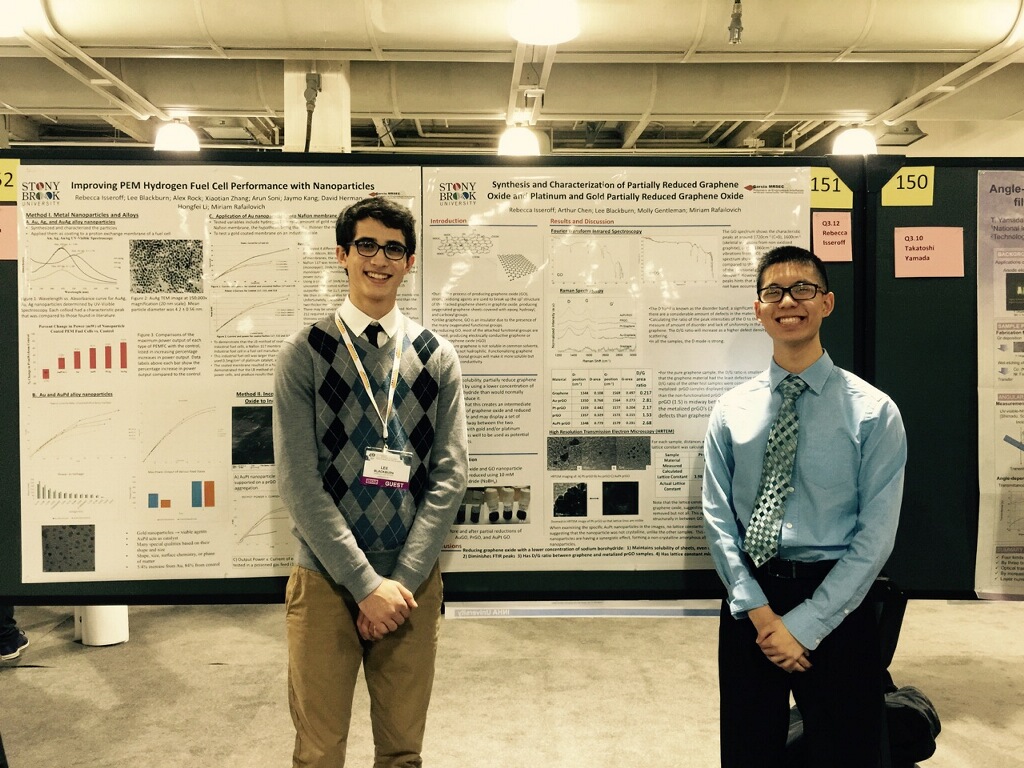 ---
LAWRENCE MIDDLE SCHOOL WINTER CONCERTS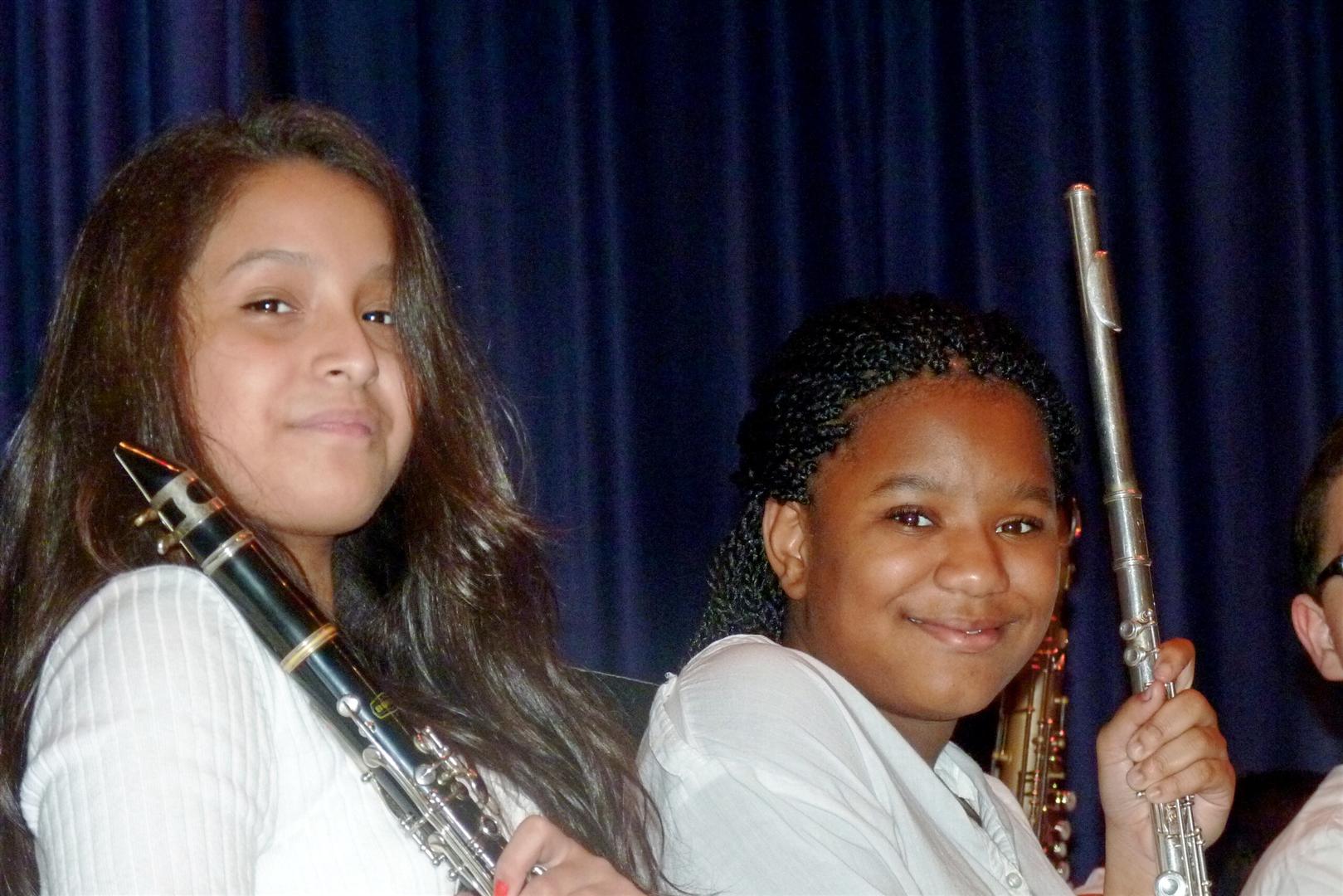 ---
LHS SENIOR PRESENTS AT ASSOCIATION FOR PSYCHOLOGICAL SCIENCE
---
LAWRENCE MIDDLE SCHOOL DRAMA CLUB ~ MULAN
---
LAWRENCE HIGH SCHOOL ~ FOOTLOOSE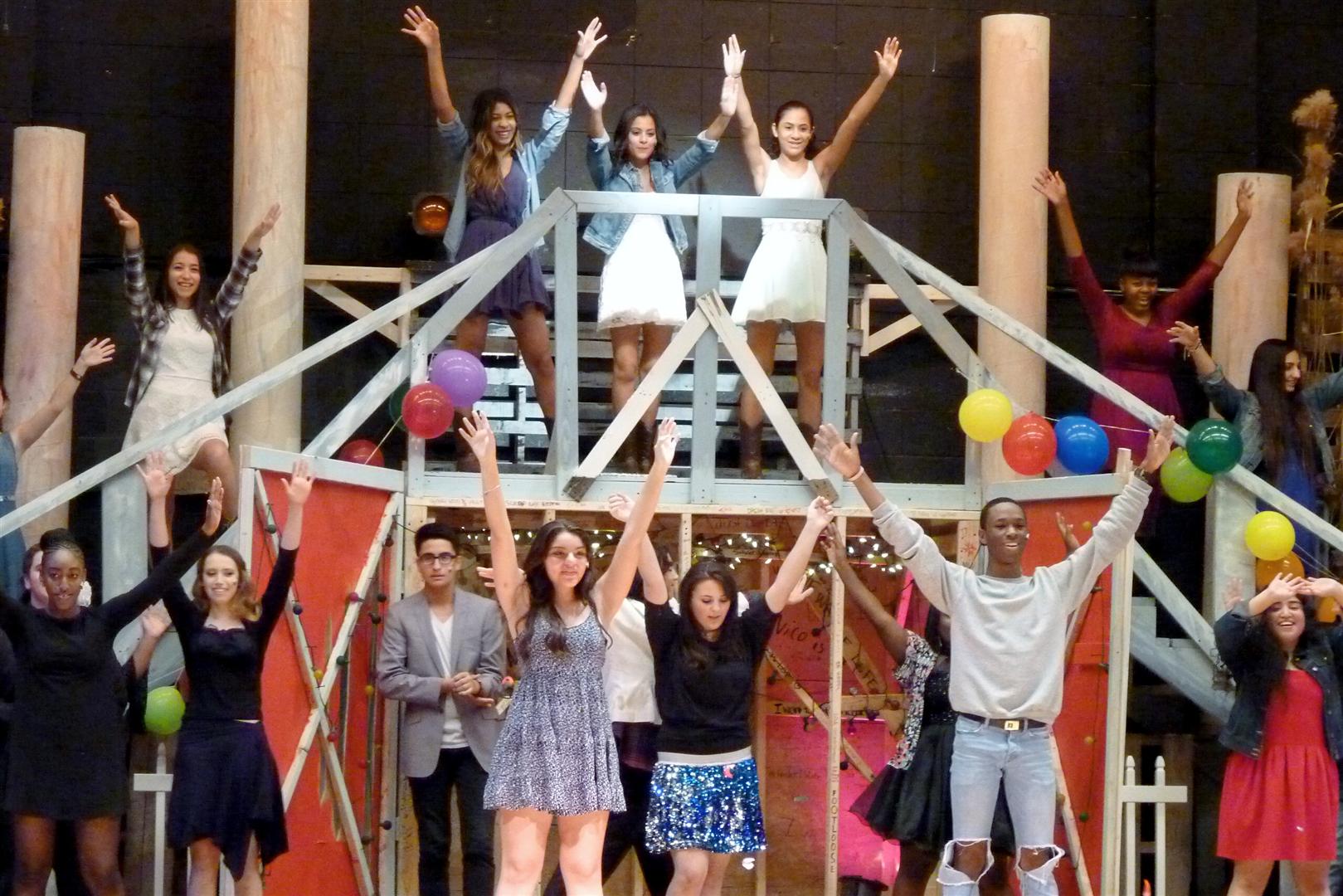 ---
LAWRENCE MIDDLE SCHOOL HIGH HONOR ROLL BREAKFAST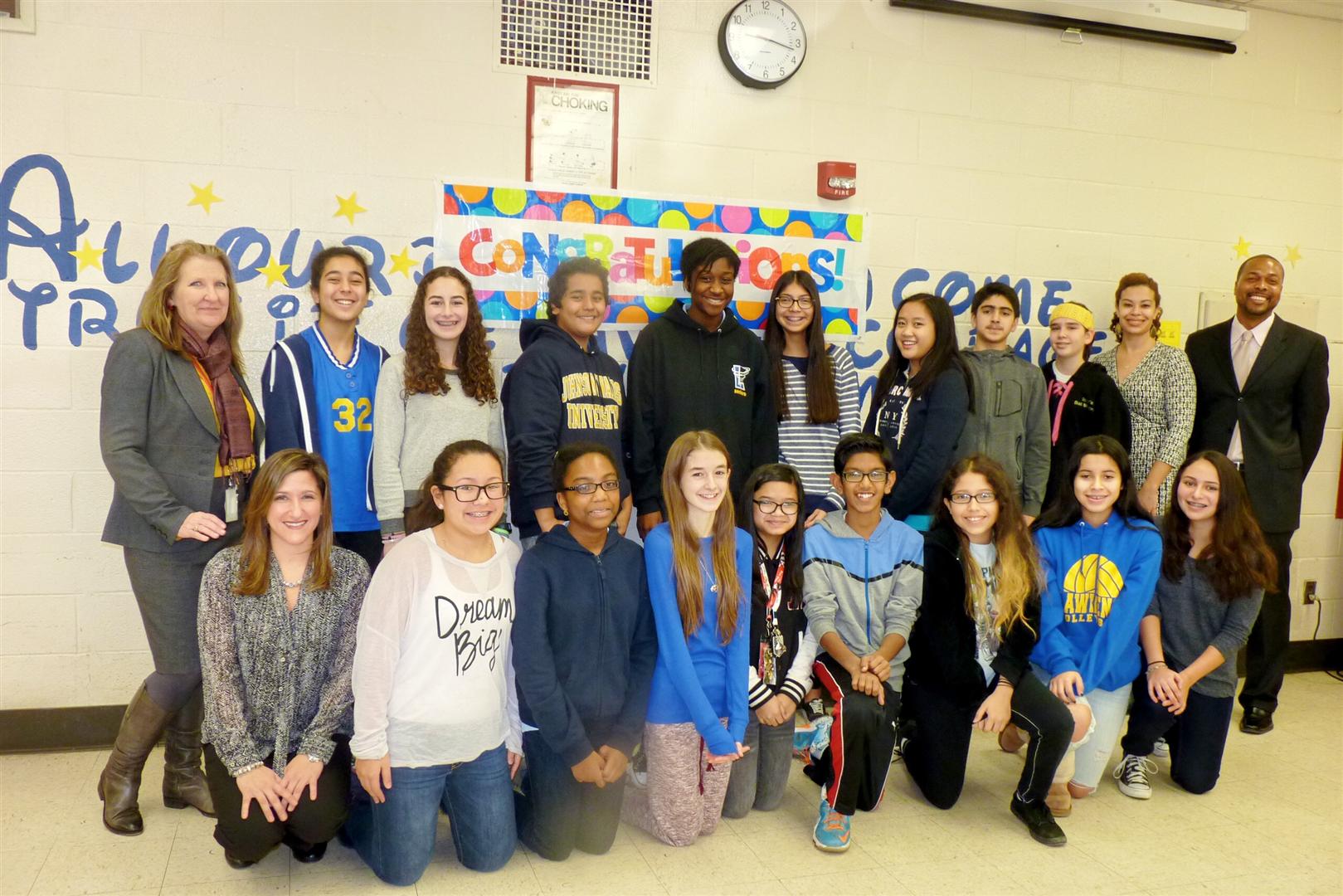 ---
LAWRENCE EARLY CHILDHOOD CENTER PEACEFUL LETTER DAY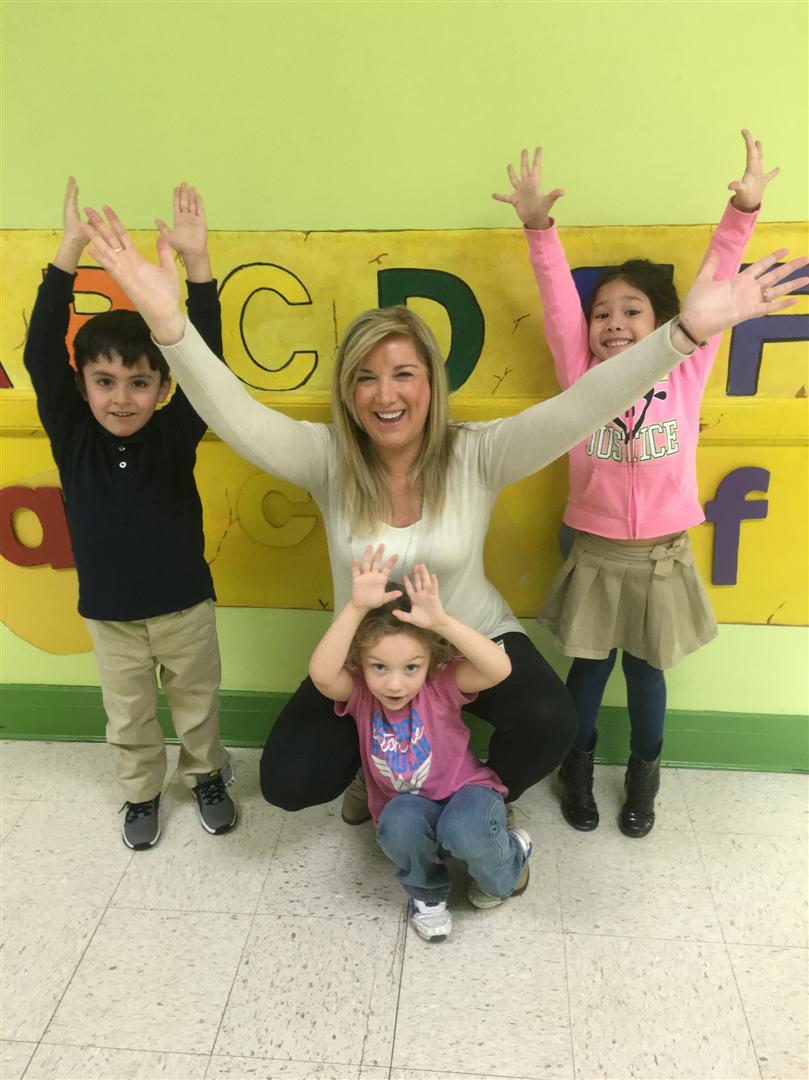 ---
LAWRENCE STUDENTS SERVING FOR THE HOLIDAYS
On Saturday, November 21st the Inwood Community Center opened their doors to the entire community to celebrate Thanksgiving. Families from the five town communities were welcome to share dinner and festivities. The traditional Thanksgiving foods were generously prepared by the women at the community center whom worked tirelessly to make sure the families were given plenty of food to eat and enjoy the season of giving. The Lawrence Middle School Council for Unity arrived at noon time to devote their day to our community. Under the direction of Marianella Mena and Rhonda Barsel, all the girls showed up with big smiles and open hearts. They set up, served the meals, entertained the young children, and made sure the day was perfect. Their dedication to service and empathy is truly amazing. They are learning at a young age that giving, caring, and hard work is so very important in building character. These beautiful girls truly understand what the holiday season is all about.
---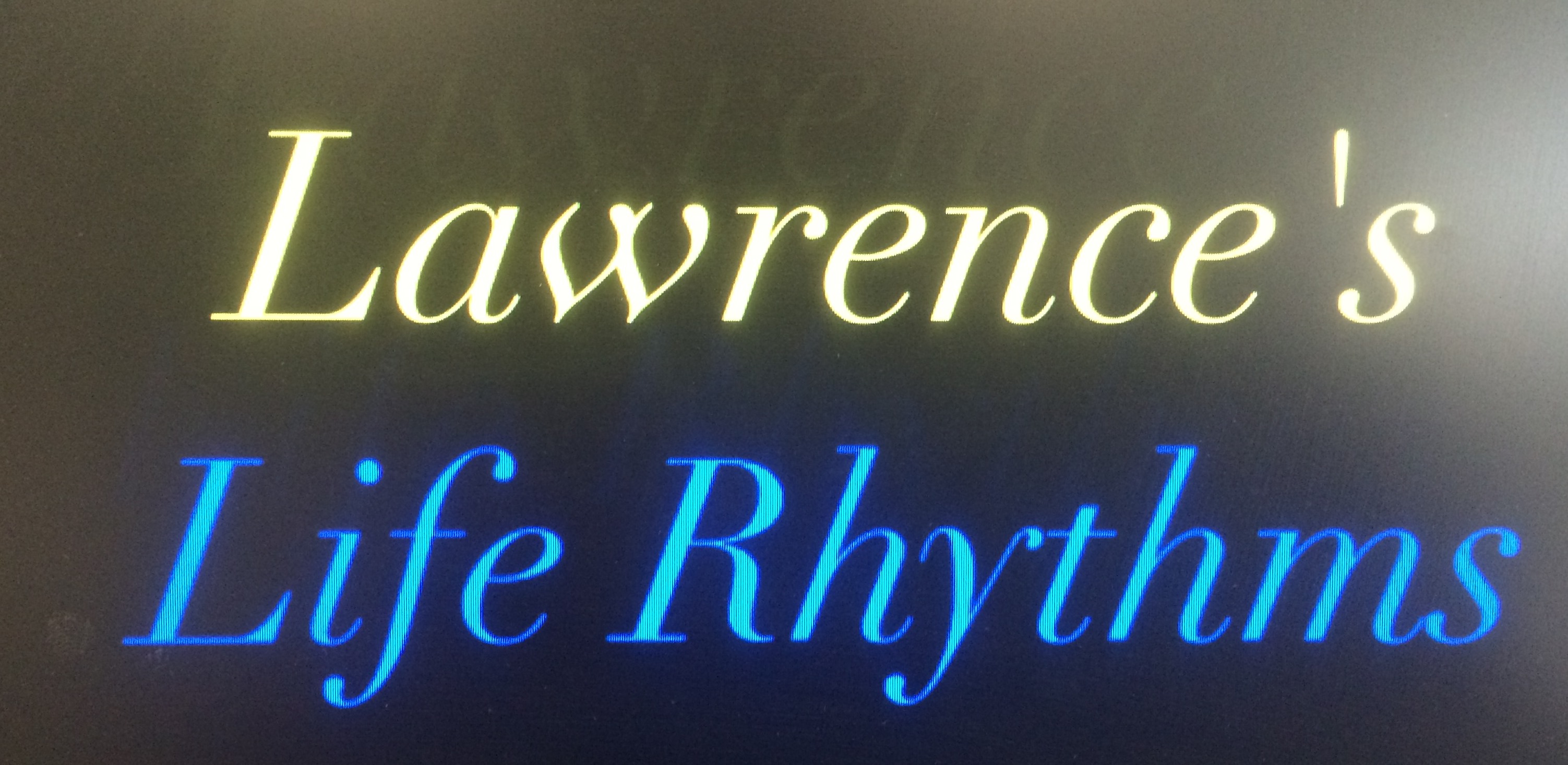 The Life Rhythms Percussion Ensemble was established one year ago. Since then they have performed in Disneyworld, Rosemarie Kennedy High School, Nassau County Legislature, and the Cedarhurst Park Summer Series. Their next performance will be at the NYSSMA All State Conference in Rochester. The following link is to a video from Life Rhythms most recent performance at the Nassau County Music Educators Balanced Mind Conference at Molloy College.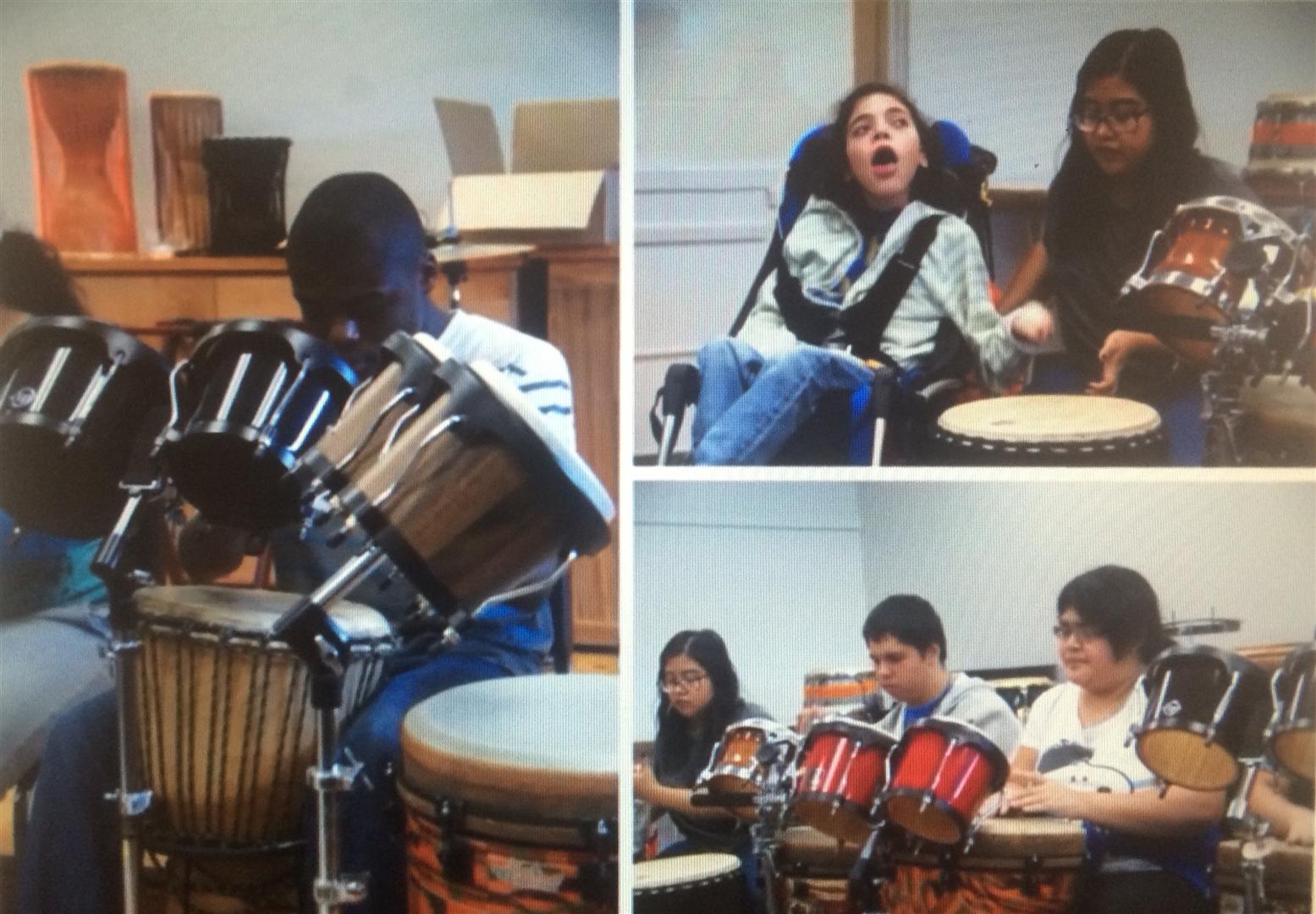 ---
EMPLOYEE OF THE MONTH
When you ask Dr. Polly Van Raalte about her career she will tell you that she is thrilled to be a reading specialist in Lawrence Middle School. She has been working as a reading specialist since the late 1970s. Dr. Van Raalte has worked in early childhood, elementary and secondary education. Prior to Lawrence she worked in Abington, West Deptford and Main Line Philadelphia.She especially loves teaching her students the love of reading and writing. She loves to see her students grow into readers and writing.
When she is not teaching she usually carrying a camera in her hand.Dr. Van Raalte loves to cover events where her students are involved may it be sporting events, special events or school productions. They can be seen on the Lawrence web site, in local newspaper columns, the calendar or even on her school door.
Dr. Van Raalte graduated from Lawrence High School as did her mother the late Enid Godnick Van Raalte. She was a star in the Senior Class Play "The Women." Her late father Byron Van Raalte was a president for the Lawrence Association. She knew she wanted to be a teacher when she was selected teacher for the day in Dorothy Gillespie's sixth grade class.
Special projects she has enjoyed working with students include: making a Frog Museum, creating a Kermit the Frog Play with props, Chinese New Year Celebration, Titanic Adventure, Legos, American Girl and Spelling Bee Club.
Besides teaching in Lawrence she has taught college and graduate school for Adelphi University.In addition she presented papers about reading techniques and programs at Lawrence at Oxford University, The New York State Reading Association and International Reading Conventions.
Dr. Van Raalte has received teaching awards from Beaver College and University of Pennsylvania. She received a Bachelors of Science from Beaver and a Masters of Science in Education and Doctorate from University of Pennsylvania. She is active in community affairs. She goes to the Community Center, Cedarhurst Park and Peninsula Public Library events. She is always learning for and from her students. Dr. Van Raalte begins each day with a smile and a listen-to story. She looks forward to many more years at Lawrence. With much gratitude for her service to our children and our school community we are happy to announce Dr. Van Raalte as the Superintendent's Employee of the Month.