MISSION STATEMENT
The mission of the Lawrence Public Schools, a unifying force at the heart of a cultural mosaic, is to ensure all learners reach their highest individual potential, through an academically rigorous educational system that inspires life-long learning; focuses on creative, student-centered teaching and learning; and enables all to possess the confidence and abilities to meet life's challenges.
---
School Uniforms
After receiving an overwhelming response from our parent surveys, Lawrence has elected to use uniforms in our schools from kindergarten to Eighth grade.
The uniforms will be:
Early Childhood Center at #4, kindergarten, and Primary School at #2, first and second grade, will wear uniform shirts or shirts with school graphics.
Elementary School at the Broadway Campus, grades 3,4 and 5, will wear yellow or gold collared three button long or short sleeve polo shirts with navy bottoms (options of skort, Bermuda shorts, capri or pants).
Middle School at the Broadway Campus, grades 6,7,and 8 will wear light blue tops with navy bottoms (options of skort, Bermuda shorts, capri or pants) optional of purchases from school store to enhance (i.e. vest, sweater).
These items are available through local merchants (Target, JCPenney, Walmart). Additionally, a vendor will be visiting the 195 Broadway Campus to make ordering more convenient for our families.
---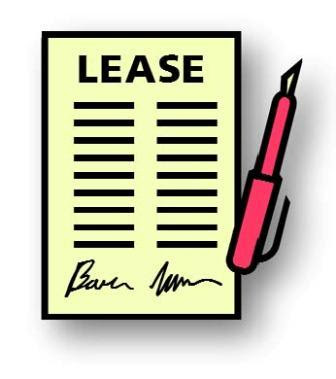 For Number Five School, the Board of Education has approved a short-term one year lease, with a one year only option to renew, for the Shulamith School for Girls. As a triple net lease, Shulamith is responsible for all building expenses, thus generating an immediate net revenue of $500K for the first year, and another $500K if the option is taken to renew in the second year. In addition, the District will realize a savings of approximately $800K in operating expenses.
It is important to note that in less than seven months, the District has announced its plan to re-structure and put into place a short-term lease arrangement that generates significant revenue and savings, but more importantly provides us with resources required to maintain outstanding programs for our children. This reflects outstanding fiscal management! In addition, this short-term lease provides us with the time needed to find a school, organization, or institution that will not only lease the building, but will partner with us to provide an appropriate setting for our students with the greatest needs.
---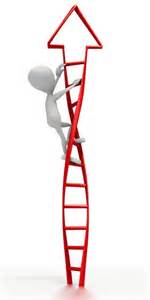 Our Upward Trajectory
Through a variety of forums that include the School Board, Town Hall, and Parent Meetings, we have heard opinions from parents, community members, administrators, teachers and students. Our proposed budget is based on these opinions and provides a roadmap reflecting our shared values and collective vision for the future. We have heard requests to increase academic rigor, and opportunities in Science, Tech, Engineering, and Math. We have heard requests to maintain our robust extracurricular and elective programs so that we continue to remain competitive with other top districts. We have heard the community's support of our Capital Improvement Plan, having an overwhelming 4 to 1 vote approving the recent Referendum. Of course, every day we prioritize school safety and security.
Our District Re-Structuring Plan is in alignment with NYS Guidelines for Curriculum and Instruction, and NYS Assessments. In September, based on the Princeton Plan, each building will have entire grade levels, facilitating effective grouping practices. Having a larger cohort enables us to narrow the range of ability levels in each class, making Focused Cluster Groups possible, so that we can more effectively differentiate instruction for high academic achievers, as well as for our intermediate level learners, and those in need of academic support. Groupings will be determined by using NYS Exams, teacher recommendations, and a District implemented standardized screening exam. In addition, based on new State Regulations we will be implementing a full Bilingual Program K-12 for our English Language Learners. To increase STEM opportunities, our LMS Science Labs will be made available for 3rd and 4th Grade Science Enrichment. With an eye on the future, we will be offering Computer Coding as part of Technology at the Middle School and course in 3-D Printing at the High School.
There is a bright outlook for next year's budget as a result of increases in State Aid, reductions in costs for Retirement Benefits (TRS), as well as anticipated savings and revenue from the leasing of Number Five School. In June, $8.6 M from the sale of Number Six School will be forthcoming and replenish a robust reserve. Beyond next year, we are happy to report an upward fiscal trajectory into the future!
The Proposed District Budget 2015-16 is $98M with a Proposed Tax Levy of 1.5%. The entire Tax Levy will be put towards our Five Year Capital Improvement Plan, so that in addition to thriving programs, maintenance and upgrades of our facilities are ensured for the future.
Gary Schall, School Superintendent
---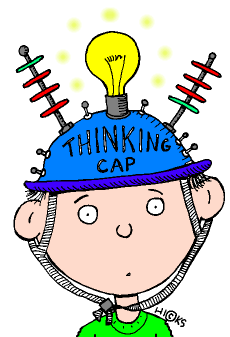 Weekend Academy & Regents Review May/June Schedule
---
SUPERINTENDENT'S EMPLOYEE OF THE MONTH
Clare Cassara grew up in Rockville Centre and attended Southside High School. After receiving a Bachelor of Science degree from SUNY Geneseo in Speech Pathology and Audiology, she went on to receive a Master of Arts degree in Special Education from Hofstra University. Clare came to Lawrence High School in 2000, after teaching several years in Nassau and Western Suffolk BOCES' alternative high schools. In addition to her certifications as a teacher of Speech and Hearing, and as a teacher of Special Education, she became certified as a teacher of Wilson Language during her time at Lawrence, and created a successful program for struggling high school readers. Recently, she received training to implement Read 180, a college and career ready, reading intervention program that is based on the common core standards. Clare's extraordinary success in the first year with this program reflects her ability to take on new challenges,

Clare has a 25 year old twin daughter, Ashley and son, Matthew. She and her husband Steve are empty nesters, living with their two dogs in Bellmore, NY. Truly a master teacher, we are happy to announce Clare Cassara as the Superintendent's Employee of the Month.