LAWRENCE, NEW YORK (OCTOBER 2022)—Lawrence High School senior class officers recently organized a fundraiser for the Susan G. Komen Foundation in honor of Breast Cancer Awareness Month. The group of senior class officers organized what they called a Pink Out Day.
"Our senior class officers did a wonderful job organizing the fundraiser," said Dr. Lagnado-Papp, Principal of Lawrence High School. "Their main goal was to spread awareness about breast cancer to our student body, talking about what the disease is, how it can affect the person, remembering the people who battled cancer until the end and the many survivors living today."
The Pink Out Day effort used the sale of t-shirts to fundraise. Pins with various designs were also sold, as was freshly made Dunkin' donuts, made with different flavors and designs in the theme of Pink Out Day. The students created online flyers and videos about breast cancer awareness with images of students and teachers sporting their t-shirts.
For more information about the Lawrence Union Free School District and the latest District news please visit www.lawrence.org. #LawrenceSTRONG
###
Photo 1: Lawrence High School students wearing their breast cancer awareness t-shirts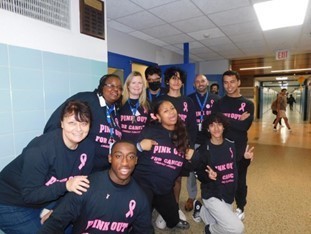 Photo 2: Lawrence High School senior class officers at their fundraiser booth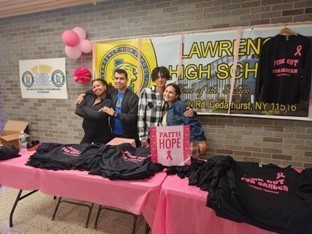 Photo 3: Lawrence High School students sporting their breast cancer awareness t-shirts for Pink Out Day