LAWRENCE, NEW YORK (SEPTEMBER 2022)—Each year from September 15 to October 15, National Hispanic Heritage Month is celebrated in the U.S. During these 30 days, Lawrence Early Childhood Center takes time to celebrate Hispanic history, culture, language, and the contributions Hispanic individuals have made to the U.S.
As part of the school's recognition of Hispanic Heritage Month, students at Lawrence Early Childhood Center created Worry Dolls inspired by artists from Guatemala. According to legend, Mayan people believed that when you tell your worries to the doll and place the doll under your pillow at night, in the morning your worries will go away.
"Our young learners had a terrific time learning about Worry Dolls and creating their own. Part of our goal with social-emotional learning at our school is to teach important social skills to develop our students' emotional intelligence," said Kathleen Graham, Principal of Early Childhood Center and Director of Special Programs. "Hispanic Heritage Month is also another great opportunity for our school to affirm and demonstrate our commitment to diversity, inclusion, and equity for all of our students, staff, and community as we are a cultural mosaic here in Lawrence!"
Students were inspired after reading Silly Billy by Anthony Browne. After reading the story, the young learners were able to better understand the concept of a Worry Doll and the emotional significance behind creating them. Families were encouraged to speak to their children about what worries them, and who they can speak to when they are feeling worried.
"I am incredibly proud of our young students and to see their interest in learning about the Hispanic culture. Students are learning and celebrating through a variety of ways including instructional lessons in their classrooms with their teachers about Hispanic individuals who have made an impact on our history," said David Lichtenstein, Lawrence Early Childhood Center art teacher.
For more information about the Lawrence Union Free School District and the latest District news please visit www.lawrence.org.
###
Photo 1: Lawrence Early Childhood Center students with their Worry Dolls, left to right, Everett Levy, Roy Rodriguez Bustillo, and Olivia Hernandez Bermudez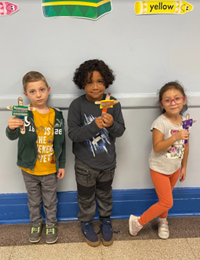 Photo 2: Lawrence Early Childhood Center student, Everett Levy with her Worry Doll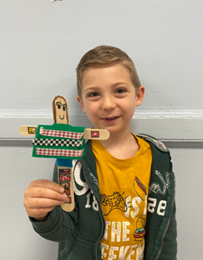 Photo 3: Lawrence Early Childhood Center student, Olivia Hernandez Bermudez with his Worry Doll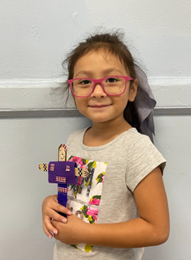 Photo 4: Lawrence Early Childhood Center student, Roy Rodriguez Bustillo with his Worry Doll