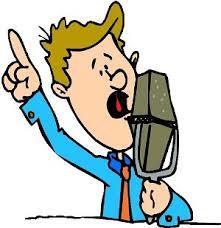 Daily Announcements 5.28.19
John Ballantyne
Tuesday, May 28, 2019
Lawrence High School
Announcements for Tuesday, May 28, 2019
Day 3
Blood Drive – Advisor – Mr. Mayo
Attention Lawrence High School, The Blood Drive is coming!! Thursday, May 30th, Period 1 through 8 in the gym. You must have your student ID with you to donate. 16 year olds must have a signed permission slip from your parents on or before May 29th. You can get a permission slip from Mr. Mayo in room 231. Help save lives! Donate Blood. Each donation saves four lives!!
Certified Nursing Assistant Program for September 2019
This announcement is for current 10th graders
If you have an interest in pursuing a career in healthcare, Lawrence Public Schools has a Certified Nursing Assistant Program. In this 2 year program, students will learn about the human body and how to care for patients with various medical conditions. Students learn basic nursing care as well as specialized care. After 2 year, students will have the knowledge and skills necessary to take the New York State Certified Nursing Assistant exam.
If you have an interest in this program, please sign up in the Guidance Office.
Guidance News!
Attention Juniors!
Please remember to register for the SAT or ACT. See your school counselor for any questions related to the college admissions tests.
S.A.D.D. – Advisor – Ms. Cammarata
*Have you noticed the car parked by the Senior parking lot? S.A.D.D. would like to remind everyone to be safe! Make good choices, stay safe and drive carefully. Don't let this happen to you. This car was involved in a serious accident from drunk driving.
Han notado el carro enfrente del estacionamiento de los Seniors? El club de los estudiantes contra las decisiones destructivas quiere recordarles a todos de las consecuencias de tomar las decisiones malas. No sea la victima de esto. Este accidente de auto fue el resultado de las acciones de alguien que tomo y manejo.
*ALL students participating in Grim Reaper event must come to a meeting on Wed. in room 319
*S.A.D.D. – Students Against Destructive Decisions is a club dedicated to promoting awareness of the importance of making good choices to stay safe and healthy.
We would like to invite all Juniors and Seniors to sign a Contract for Life. It is an agreement between a young person and a caring adult to support the teen to make good decisions. The teen agrees to do his/her best to avoid dangerous situations. The parent agrees to provide a safe environment and safe transportation should the teen need help to get out of an unsafe situation.
Show the signed contract to Ms. Cammarata in room 319 and you will have your name entered in raffle for a $25 Amazon Gift certificate. Screen shot is acceptable. The raffle winner will be announced on Friday, May, 31.
El club de los estudiantes contra las decisiones destructivas es un club dedicado a promover información sobre la importancia de tomar decisiones buenas para mantenerse saludable y seguro.
El club quiere invitarles a los estudiantes del once y del doce grado a firmar un Contrato de Vida. Es un acuerdo entre un joven y un adulto responsable que apoya al joven a tomar decisiones buenas. El joven promete tratar de evitar las situaciones peligrosas. El adulto promete dar un ambiente seguro y transporte seguro si el joven necesita ayuda para salir de un lio.
Ensee el contrato firmado(una foto es aceptable ) a la Señora Cammarata en el cuarto 319 y puede ser parte de un surtido para ganar una tarjeta de Amazon de 25 dólares. Se anunciara el ganador el viernes, el 31 de mayo
Senior News!
Seniors, If you still haven ordered your cap and gown and are planning on attending graduation, you must see Mrs. Laino in the Guidance Office. The Herff Jones rep will not be coming back. The cost is $34.00. Only money orders will be accepted. We will not be accepting cash or personal checks
Senior Banquet
Hey Class of 2019, the event you have been waiting for! Senior Banquet will take place on Tuesday, June 4, 2019, 7:00 – 9:30 pm. The Banquet will take place at Sun and Surf, Silver Point County Park. There will be dinner, dancing and a DJ all for the price of $40.00
Pay with cash or money order only, payable to "Lawrence High School". No personal checks will be accepted. Payment must be received in the main office no later than Friday, May 31st.
Bussing will be provided for students that need transportation to go the banquet.
There will be 2 pick-ups and returns:
The first pick up will be Lawrence High School at 6:15 pm.
The second pick up will be take place at the # 2 school at 6:30 pm.
Senior Class Prom 2019
Seniors, Join your classmates to celebrate your accomplishments at a Mardi Gras themed Prom on June 19th, 6-10 pm at Bridgeview Yacht Club. Your prom tickets are on sale between 3rd and 7th periods in room 121. Single ticket - $125 and 250 per couple. Let the good times roll!"
The completed superlatives votes are due in room 121 tomorrow, Wednesday, May 29th at the end of the day. Every vote counts!"
Virtual Interprise
Congratulations to the Lawrence High School Virtual Enterprise Class, Tornado FIT, on finishing first in the State and fourth overall in the National Website Competition.
Special Recognition goes to Amil Virani, VP of Information Technology for designing, monitoring and updating the company site for the last 2 years.