NEWS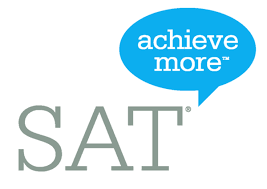 Register in the "student resources" section of the app/site, or just click the link below: SAT Prep Sign Up
We hope to see you on Wednesday, August 28th for our Freshman Breakfast Orientation!The letter below contains more information about the orientation. Freshman will receive their schedules & some...
Regents Review is being held from 11 AM - 12:30 PM on: Tuesday, August 6Wednesday, August 7Thursday, August 8Monday, August 12 The Earth Science Lab Practical is Monday, August 12th at 8 AM The...
SEE ALL NEWS
LIVE FEED

Attention All Student Athletes and Parents: New Sports Registration and Clearance Procedures!! We are excited to announce that the Athletics Dept. has launched Final Forms, an online forms system that will reduce repetitive paperwork for families. The forms can be signed and completed from your computer, tablet or Mobile Device.
In addition, all students wishing to participate in a District Sport (Grades 7-12) must have a Sports Physical on file and completed annually.
Sports Start Dates:
- Varsity and JV Football Begin 8/19/19
- All other Fall Varsity & JV Sports Begin 8/26/19
view image
9 days ago |
Michael Gordon

Attention All 12th Graders!! Free SAT/ACT preparation is coming! First, take a mock SAT to be held at LHS on Thursday, August 22nd 9AM-1PM. Receive your score and access to iTutor SAT a week later at a parent/student meeting on Thursday, August 29th at 7PM. iTutor SAT is a brand new online SAT/ACT preparation program. This new program, with the largest bank of questions, will automatically score your practice questions with an explanation of the correct answers, provide strategies on how to get the correct answers and teach fast-reading techniques. Come Thursday, August 22nd to start!! Breakfast and a snack will be served! Giveaways and a raffle will be held, plus earn HERO points! Please RSVP for August 22nd by calling the Guidance Office 516-295-8030
11 days ago |
Jennifer Lagnado-Papp
Varsity & JV Football Begin in less than 2 weeks:
Monday, 8/19 -
- JV Football At 9:15 AM at LHS
- Varsity Football At 5:30 PM at LHS
Monday, 8/26
- All other Fall Sports
Every Student Athlete and Parent/Guardian Must Register with FinalForms Online in order to be cleared to play a sport this fall and must have a valid Sports Physical (**Completed within the past 12 months ) in file with the Nurse
To Register for Final Forms, please go to https://Lawrence-ny.finalforms.com
view image
14 days ago |
Michael Gordon
SEE ALL POSTS
Events