LAWRENCE, NEW YORK (OCTOBER 2022)— Kindergarten students from Lawrence Early Childhood Center recently went on a walking field trip to visit the new Zion Park and the Peninsula Public Library.
"Field trips are always exciting to our young learners. Students were able to strengthen their observation skills and expand their awareness of the beautiful community we live in," said Kathleen Graham, Principal of Lawrence Early Childhood Center and Director of Special Programs. "Students had fun exploring and playing at the new Zion Park while enjoying the fresh air and getting some exercise outside of their classroom."
At the library, the students were given a tour of the library and were introduced to all the materials and programs offered by the library to that make learning fun. After reading aloud Pete the Cat Checks Out the Library by James Dean, students were able to fill out library applications to receive their own library cards.
To learn more about Lawrence Union Free School District and its schools, visit the District website at https://www.lawrence.org/.
###
Photo 1: Kindergarten students from Lawrence Early Childhood Center on their walking field trip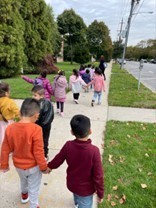 Photo 2: Kindergarten students from Lawrence Early Childhood Center in front of Peninsula Public Library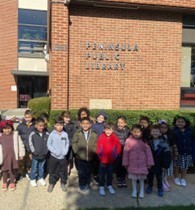 Photo 3: Kindergarten students from Lawrence Early Childhood Center reading aloud Pete The Cat Checks out the Library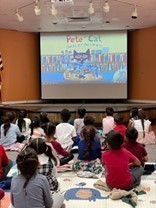 Photos 4 & 5: Kindergarten students from the Lawrence Early Childhood Center playing at Zion Park