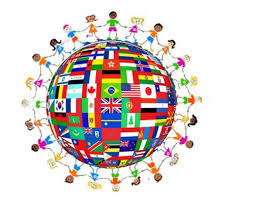 One of the main goals at Lawrence Middle School is for all students, including English Language Learners/ Multilingual Learners (ELLs/MLLs), attain the highest level of academic success and language proficiency. We strive to ensure that all students' individual educational paths and socio-emotional needs are met in multiple languages leading them to college and career readiness.
The NYSESLAT is given to all students who are identified as English Language Learners/Multilingual Learners (ELLs/MLLs) by the New York State Identification Test for English Language Learners (NYSITELL).
The purpose of the NYSESLAT is to annually assess the English language proficiency level of ELLs/MLLs enrolled in Grades K–12 in New York State schools. The test gives the state, schools, parents, and teachers important information about the English language development of ELLs/MLLs. A guide to this assessment can be found below and has been translated into 22 languages.
Additional ENL Parent Resources
If you are interested in learning more about how to support your children, please click on the Parent Guides below.
Parent Guide
Parent Guide (Spanish)
Colorín Colorado: A bilingual website for families and educators of English Language Learners which is a project in partnership with the American Federation of Teachers (AFT). It includes information about teaching English Language Learners.