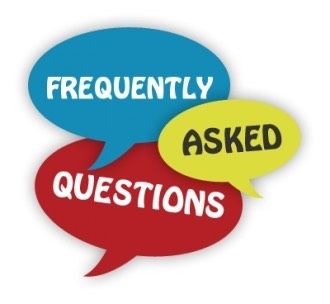 Frequently Asked Questions
Lawrence School District
Friday, March 13, 2020
Lawrence Public Schools
March 13, 2020 5:00 am

There are four major questions answered here as of Friday March 13, 2020. This will continue to be updated and questions can be sent to FAQ@Lawrence.org .

How do we know if there are any cases impacting us?
The department of health (DOH) has Superintendent contact numbers. DOH is now working 24 hour shifts. Any positive test done anywhere requires immediate notification to the DOH. The person and all close contacts of the person (i.e. parent is
positive, has a child) MUST go into mandatory quarantine. If the case has any attachment to the school, the school is notified.

Why haven't we closed?
New York state public schools are obligated to follow the governor's mandates, as of 5 am Friday that is to close for 24 hours if the DOH notifies a school of a case and then to move forward with their consultation. The objective to stop the spread of the virus is community mitigation, the science behind this is conflicting on if closing schools helps stop the spread. You may hear that some local Yeshiva's are closing. They have different guidelines and are NOT closing based on any positive cases


When will we close?
Although as of 5 am Friday March 13, 2020 we have NO positive association with the Lawrence community, we will be utilizing our unused snow days along with a Superintendents Staff Development Day to CLOSE MONDAY, TUESDAY, WEDNESDAY of next week. March 16, 17, 18 ALL LAWRENCE PUBLIC SCHOOLS ARE TO BE CLOSED TO STUDENTS. Staff is asked to await word on the staff day, notification to be given by close of business Friday.

How will we provide instruction if we close for longer?
Currently, our temporary 3 day closure does not impact the governor's mandatory school year requirement for instruction. Should the closure continue, plans are in place to continue providing our learners with opportunities to access instructional
material. These plans are ever unfolding as they must be aligned with the state directives and therefore not shared in this update.

Please be well and we will continue to communicate with you via our app, text message and website

Ann Pedersen, Ed.D. Superintendent of Schools
---

For our purposes I provide working definition of some new terms we have been using:

Xenophobia - fear of foreigner or foreign culture

Social distancing - staying 6 feet away from a person in the attempt to limit exposure to their germs

Self isolation ( self quarantine) - removing oneself from interactions with all others in an "abundance of caution" with no DOH directive

Mandatory Quarantine - Any person or close contact of a positive COVID-19 diagnosis
---
Escuelas Públicas de Lawrence
13 de Marzo del 2020 5:00 am
Hay cuatro preguntas principales respondidas aquí a partir del viernes 13 de marzo de 2020. Esto continuará siendo actualizado y las preguntas pueden enviarse a FAQ@Lawrence.org.
¿Cómo sabemos si hay algún caso que nos impacte?
El departamento de salud (DOH) tiene números de contacto de la Superintendente. DOH ahora trabaja turnos de 24 horas. Cualquier prueba positiva realizada en cualquier lugar requiere una notificación inmediata al DOH. La persona y todos los contactos cercanos de la persona (es decir, el padre es positivo, tiene un hijo) DEBEN pasar a cuarentena obligatoria. Si el caso tiene algún apego a la escuela, se notifica a la escuela.
¿Por qué no hemos cerrado?
Las escuelas públicas del estado de Nueva York están obligadas a cumplir con los mandatos del gobernador, a partir de las 5 am del viernes, que debe cerrar durante 24 horas si el DOH notifica a una escuela sobre un caso y luego continuar con su consulta. El objetivo para detener la propagación del virus es la mitigación de la comunidad, la ciencia detrás de esto es conflictiva si el cierre de las escuelas ayuda a detener la propagación. Es posible que escuche que algunos Yeshiva locales están cerrando. Tienen pautas diferentes y NO están cerrando en base a casos positivos
¿Cuándo cerraremos?
Aunque a partir de las 5 am del viernes 13 de marzo de 2020 NO tenemos una asociación positiva con el Coronavirus y la comunidad de Lawrence, utilizaremos nuestros días de nieve no utilizados junto con un Día de Desarrollo del Personal de Superintendentes para CERRAR LOS LUNES, MARTES Y MIÉRCOLES de la próxima semana . 16, 17, 18 de marzo TODAS LAS ESCUELAS PÚBLICAS DE LAWRENCE DEBEN ESTAR CERRADAS A LOS ESTUDIANTES. Se le pide al personal que espere noticias el día del personal, la notificación se dará antes del cierre del viernes.
¿Cómo proporcionaremos instrucciones si cerramos por más tiempo?
Actualmente, nuestro cierre temporal de 3 días no afecta el requisito obligatorio de instrucción del año escolar del gobernador. En caso de que el cierre continúe, existen planes para continuar brindando a nuestros alumnos oportunidades de acceder a material de instrucción. Estos planes siempre se desarrollan, ya que deben estar alineados con las directivas estatales y, por lo tanto, no compartirse en esta actualización.
Esté bien y continuaremos comunicándonos con usted a través de nuestra aplicación, mensaje de texto y sitio web.
Ann Pedersen, Ed.D. Superintendent of Schools