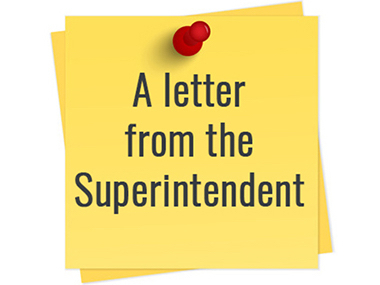 3/10 Update Regarding the Coronavirus
Lawrence School District
Tuesday, March 10, 2020
The update below from Dr. Pedersen, Superintendent of Schools, can be found in English & Spanish by clicking
here
.
Dear Families,
We are all continuing to monitor the Coronavirus spread. As of Tuesday morning, Lawrence has NO reports of exposure or diagnosis of any staff or student.
We remain hyper-vigilant and ask you to do the same.
Proactive measures are:Hand washing for at least 20 seconds with soap.
Hand Sanitizer of 70% alcohol, if no water available
Keep your hands away from your face (the virus can enter from mouth, nose or eyes, not skin)
Stand six feet away from others when possible (we will be moving our upcoming parent conferences to telephone conferences, details to follow from the schools)
If showing any signs of illness, stay home or keep your child home
Cleaning of surfaces and doorknobs where others have been. (Our school custodial teams are all deployed to this task)
The fear that comes with the unknown is understandable.
Over the last day we have seen school districts close based on positive testing of a single staff member, or on the north shore, a bus driver. Again, as of Tuesday morning we have NOT had either of those occur.
Lawrence can communicate quickly and effectively through the app and text messaging. Be sure we have your correct cell phone number, and please download the Lawrence District 15 App from the App Store or Google Play Store.
We will continue, always, to make decisions based on the safety of our students and staff.
Ralph Waldo Emerson said
"Fear defeats more people than any one thing in the world"
The current situation may make us fearful, but we are Lawrence, together we can't be defeated!
Stay informed, change your habits, and follow the proactive measures.
Be well.
Ann Pedersen