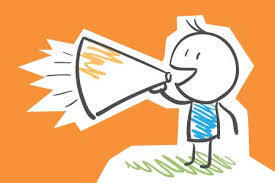 Daily Announcements 3.3.2020
John Ballantyne
Tuesday, March 03, 2020
Lawrence High School
Announcements for Monday, March 2, 2020
African American Club – Advisor – Ms. Torres
The African American Club will have a meeting this Thursday after school. Hope to see you there. New members are welcome.
Latin American Club – Ms. Torres and Mr. Avalos
The Latin American Club is going to have a meeting this Wednesday, March 4th, in room 224, after school.
El Club Latinoamericano va a tener una reunión este miércoles, 4 de marzo, en la sala 224, después de la escuela.
Badminton – Advisor – Coach Leary
There will be a badminton meeting Wednesday, March 4 at 2:45 pm in the cafeteria. All girls are welcome. No experience is necessary. See Coach Leary for details. Season begins Monday, March 16th.
Battle of the Classes Spirit Week – Advisor – Ms. Brandow
March 2nd – March 6th, 2020
Wednesday Western Wednesday
Thursday Battle of the Classes shirts
Friday Disney Day
College Bound – Advisor – Ms. Staller
College Bound will be meeting today after school in conference room 1. New members are welcomed!
Pizza Tuesday– PTA
Today is Pizza Tuesday! Only $2.00 a slice and drinks for $1.00. See you after school in the main lobby. You can't get a better deal anywhere!
PM School – Advisor – Ms. Gerard
PM School will take place Monday's and Wednesday's 2:45 pm – 5:45 pm for Science and Social Studies in room 116.
PM School will take place on Tuesday's and Thursday's 2:45 pm – 5:45pm for English and Math in room 101.
Shakespeare Buskins – Advisor – Ms. Sales
This announcement is for all those interested in auditioning for the Shakespeare Buskins production "Shake it up". Auditions will be held tomorrow, Wednesday, March 4th, right after school. If you are interested, there is a sign-up sheet in front of the dance studio on the first floor.
Make sure to sign up!